Regular price
Sale price
$298
Unit price
per
Sale
Sold out
This is a popular piece! We're sold out for the moment, but if you leave your email you'll be the first to know when it's back in stock.
Generally at your door in 3-5 business days (and always carbon neutral) via DHL. Free international delivery on orders with 3+ pieces.
Every Y.Chroma garment includes a 36kg Gold Standard® Carbon Offset Credit. This offsets 100% of the C02 generated by textiles, manufacturing and air transport to your door.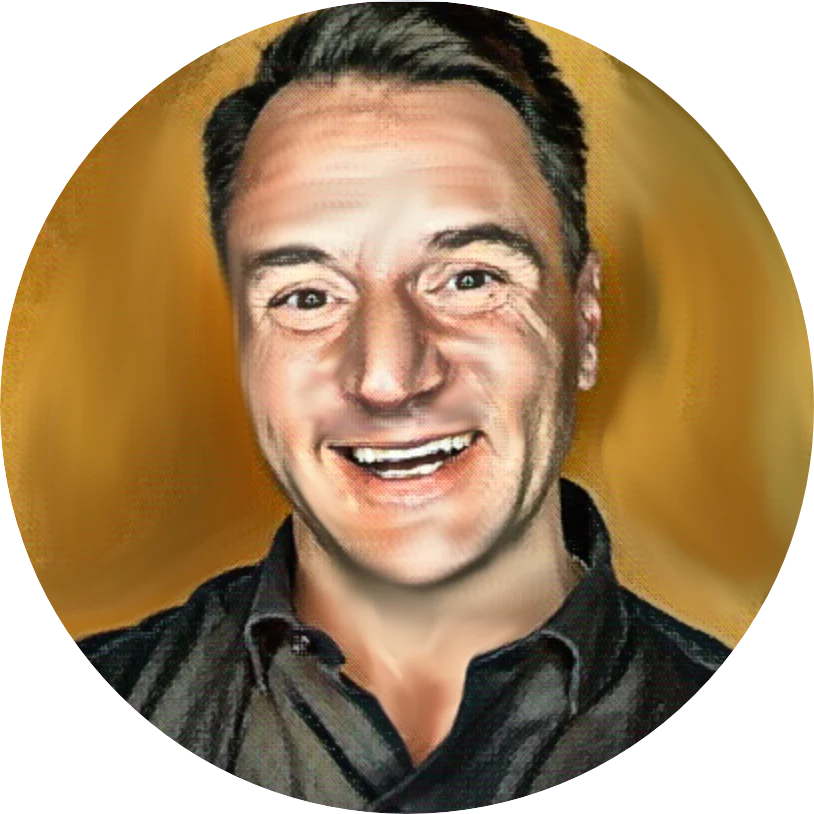 CUT BASED ON MY FAN-FAVORITE SKYLINE, BUT FEATURING A BREATHABLE, WRINKLE-FREE STUNNER OF A FABRIC.
Based on our flagship Skyline Pant, the Retinol is feather light, breathable and oozing sophistication. 
I call it the Retinol Pant because it never wrinkles. It looks as great getting off that 10-hour flight to Asia as it did leaving the VIP lounge. It owes this to a combination of remarkable fabric and my typical no-holds-barred interior tailoring. 
Cognac Silk™ interior lining (see photos), flip-able cuffs, leather trim points, a button fly for extra breathability... and an ever-so-slightly (about 2") higher waist than the Skyline. The Retinol will become your new favorite, too.
Like my other pants, it has a wonderful waist structure with a clever elastic support in the back for comfort. And, of course, we designed the cuffs to look great flipped up if you want to show some ankle, or down if you want a longer look.
View full details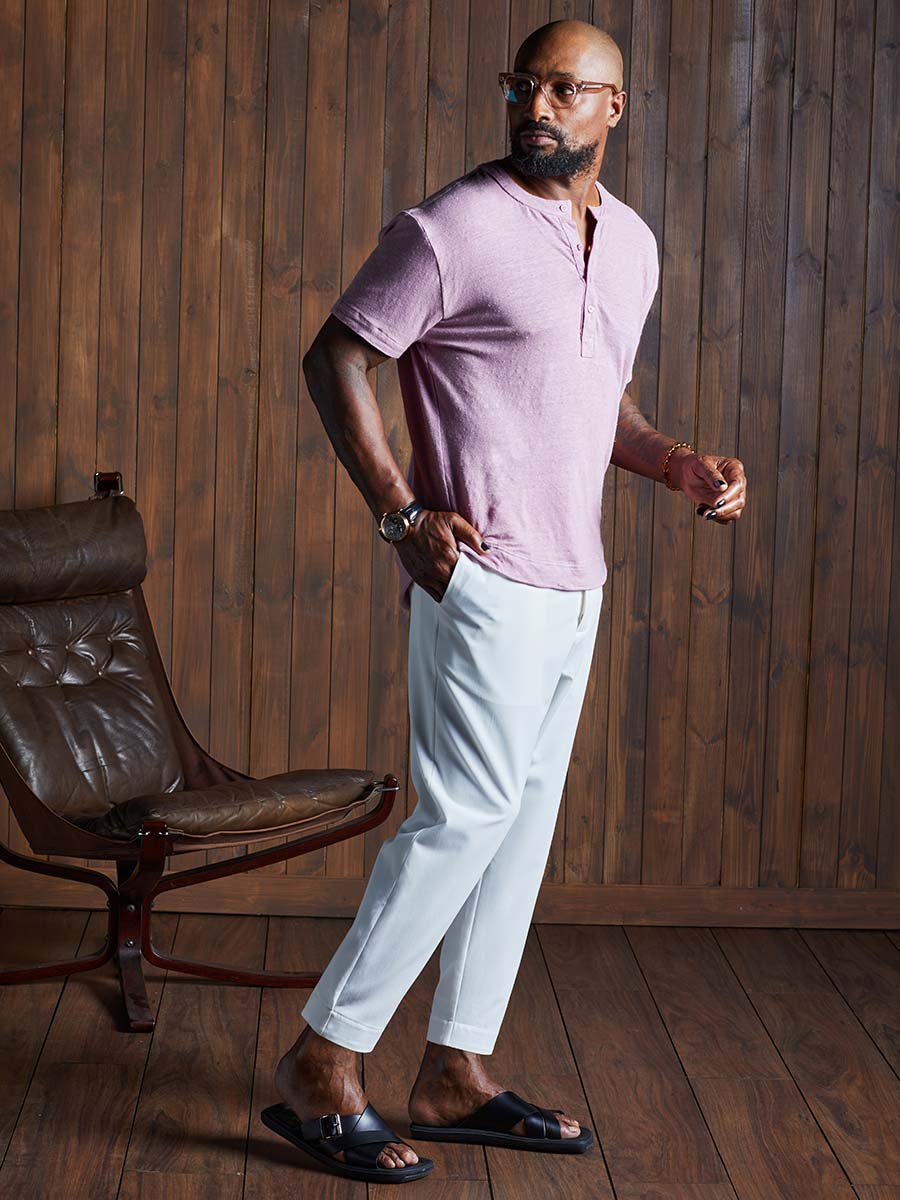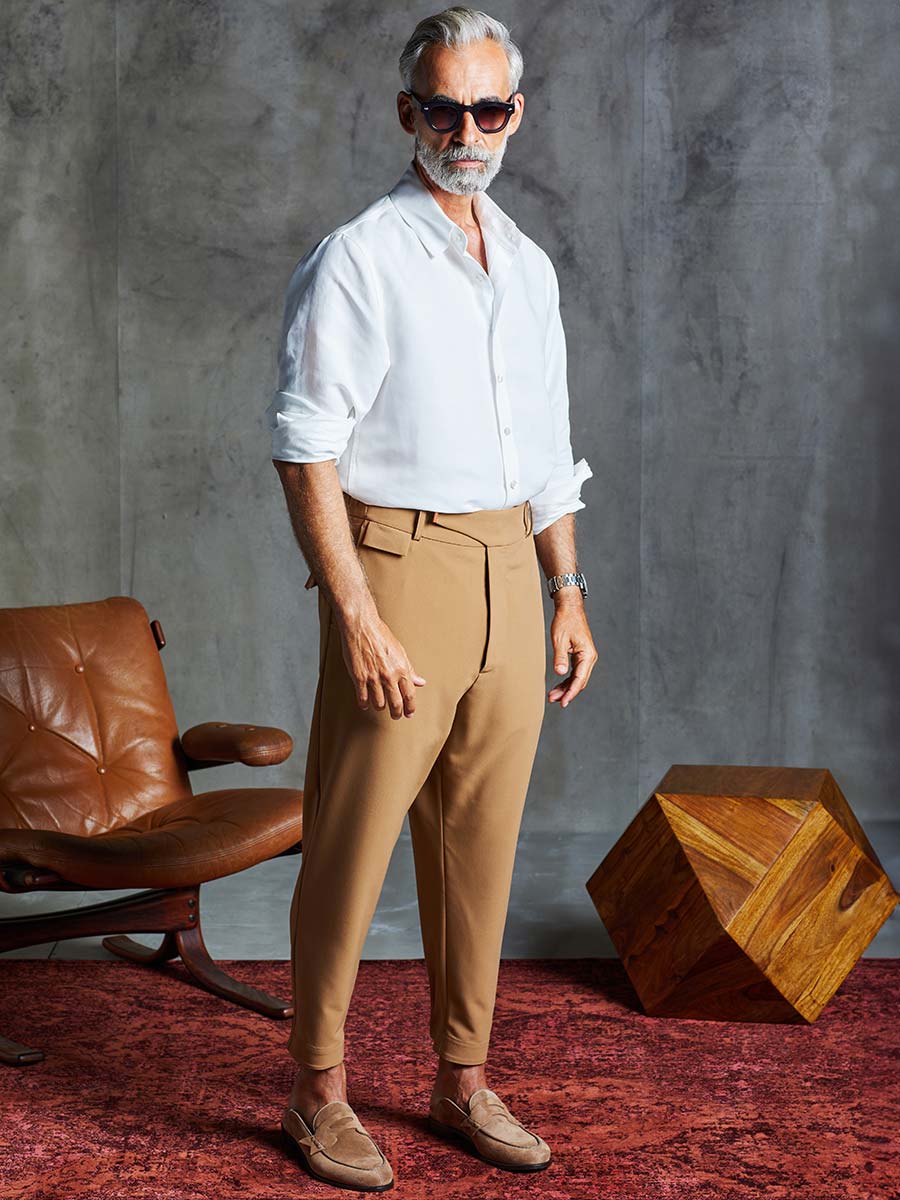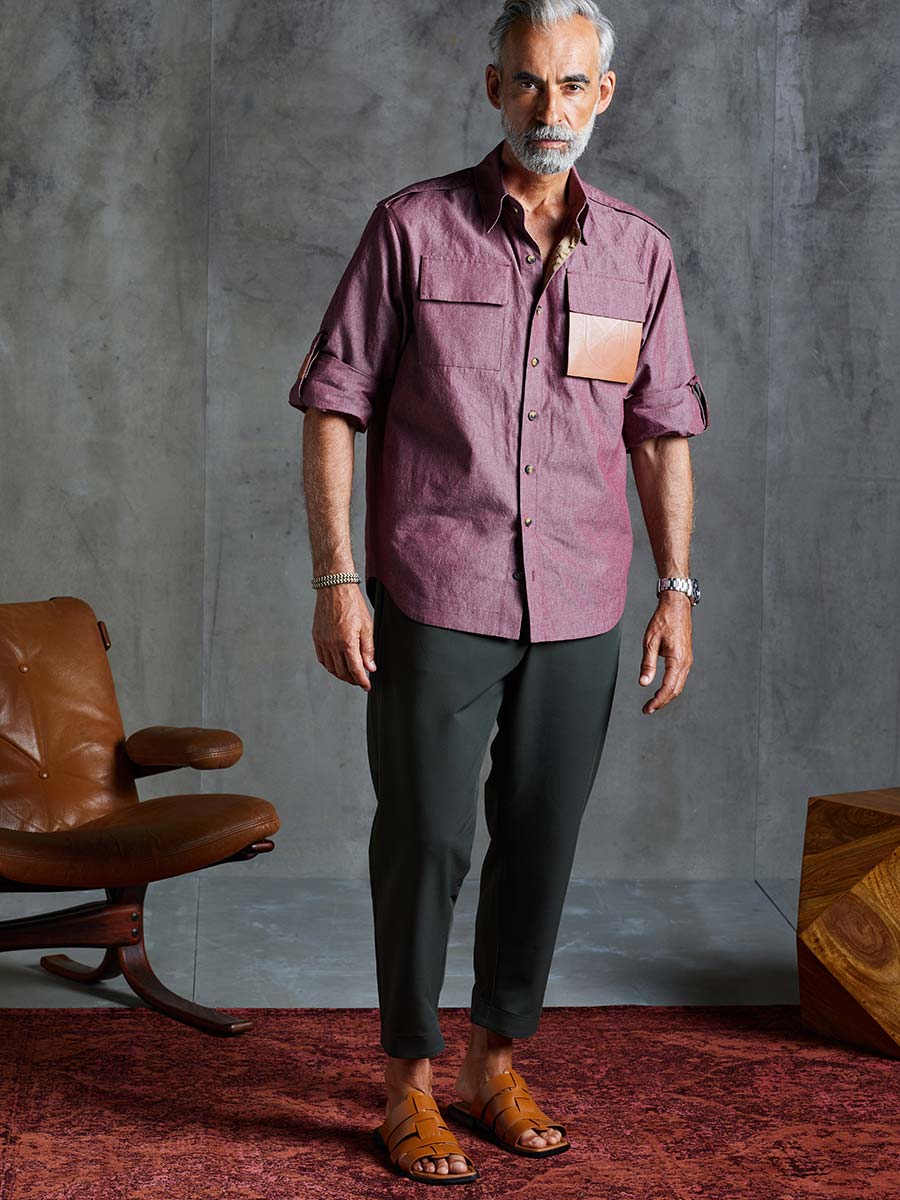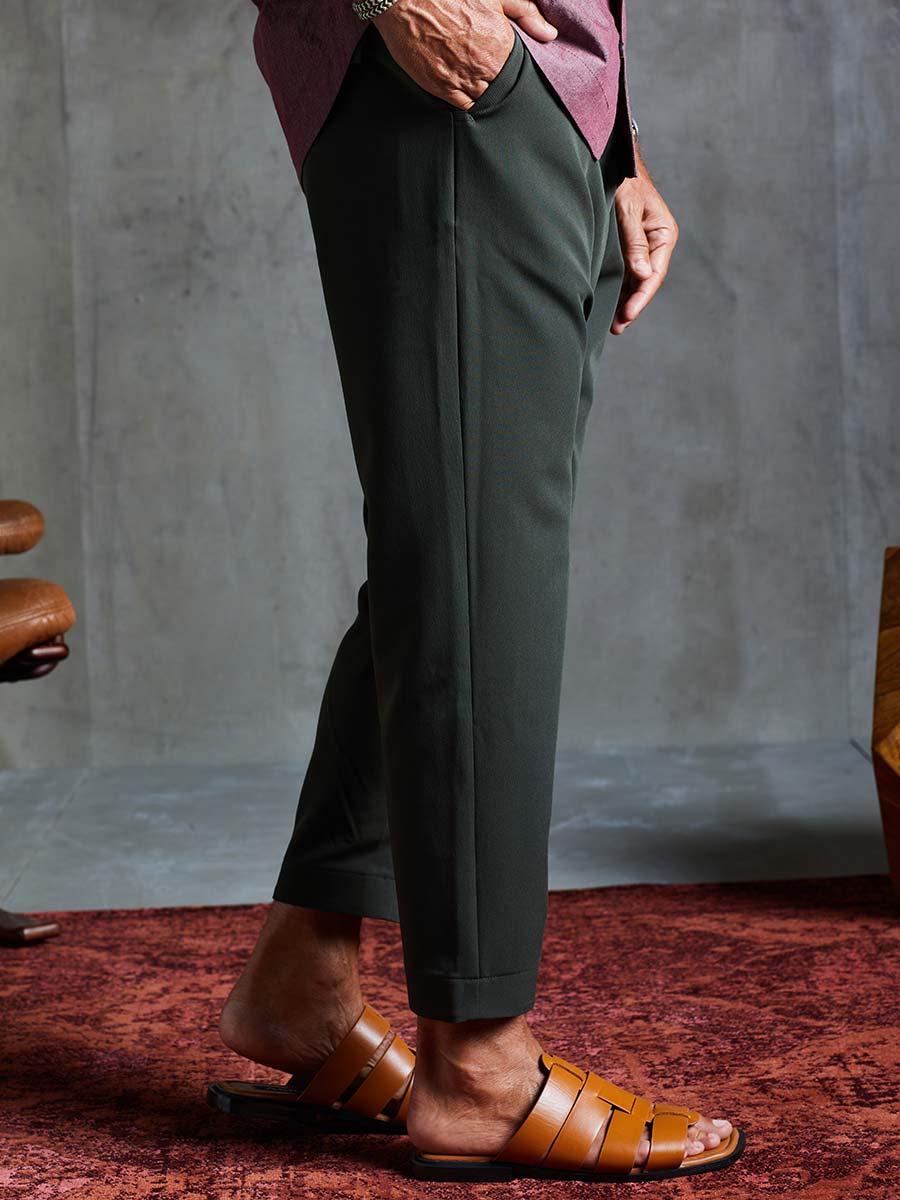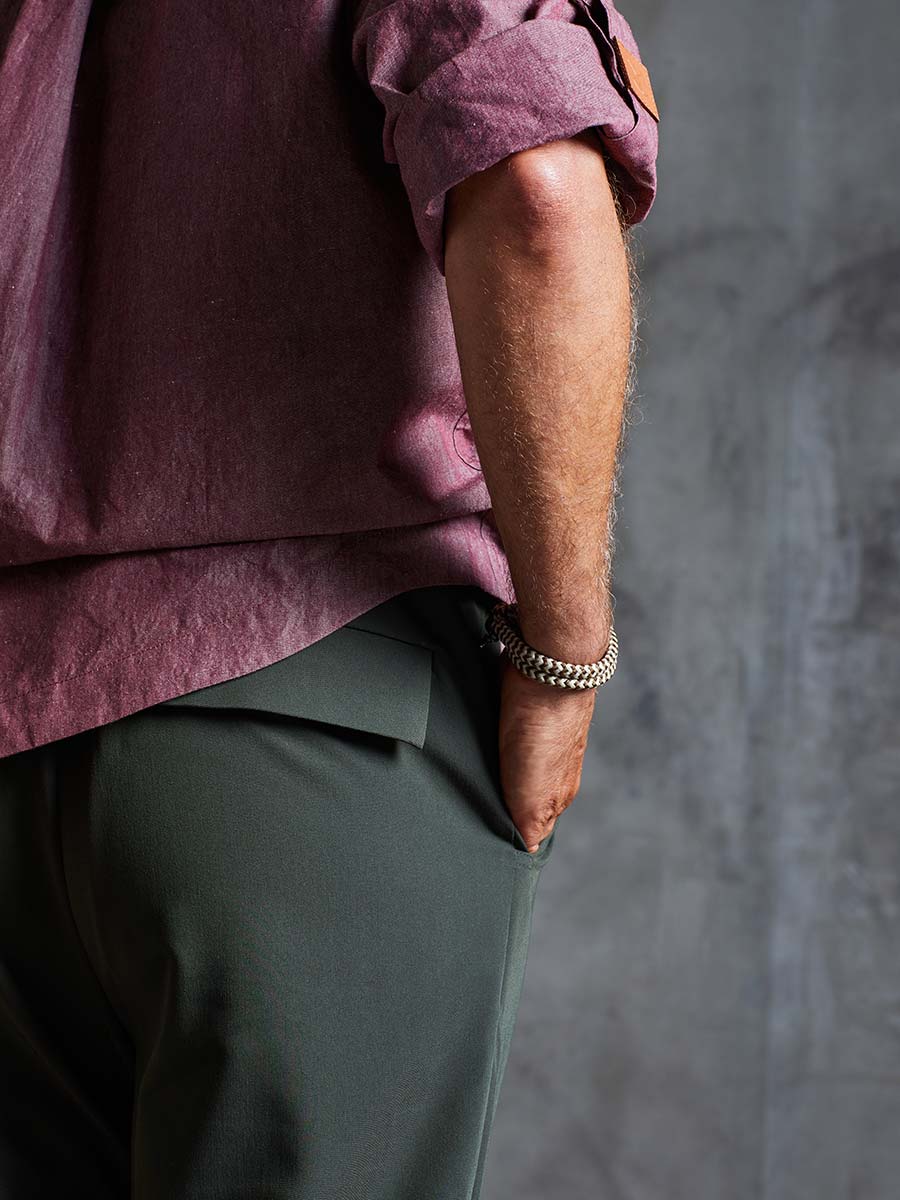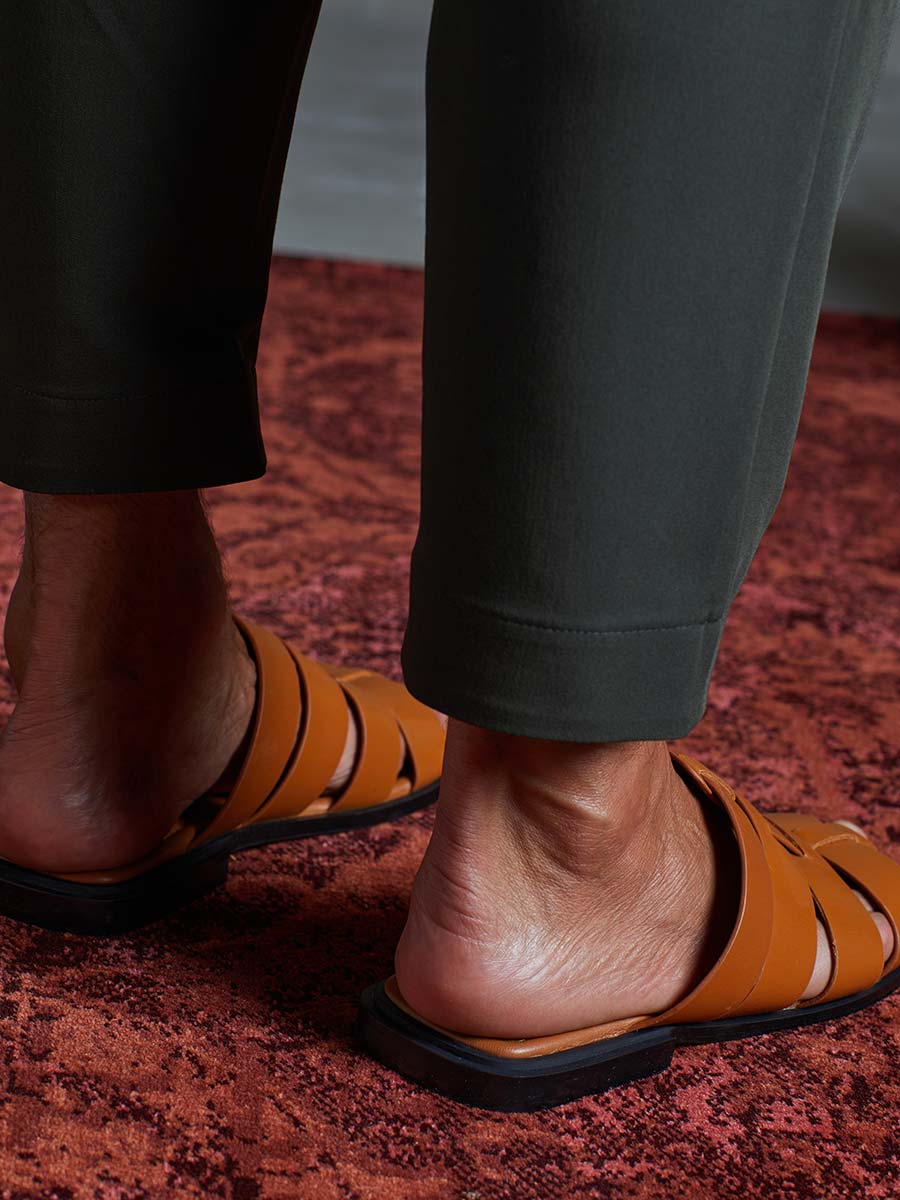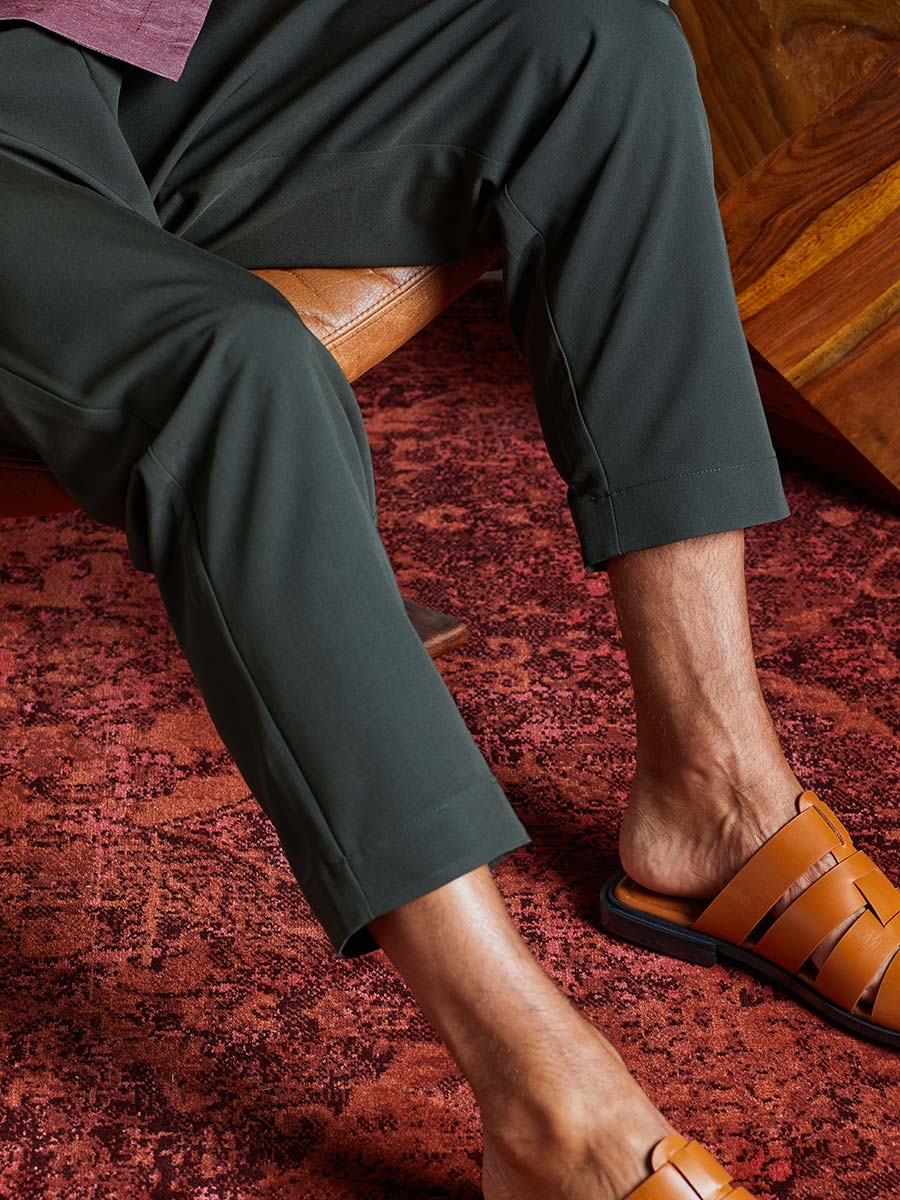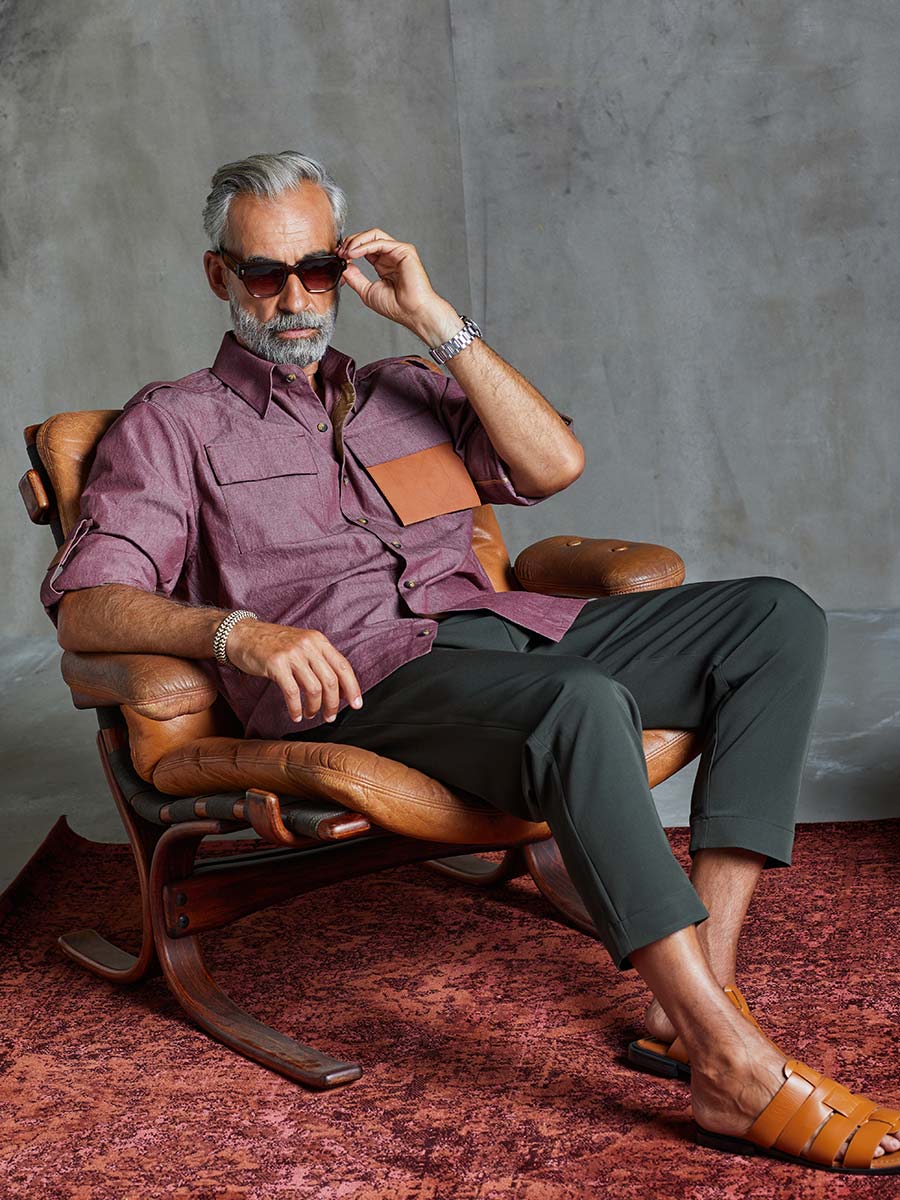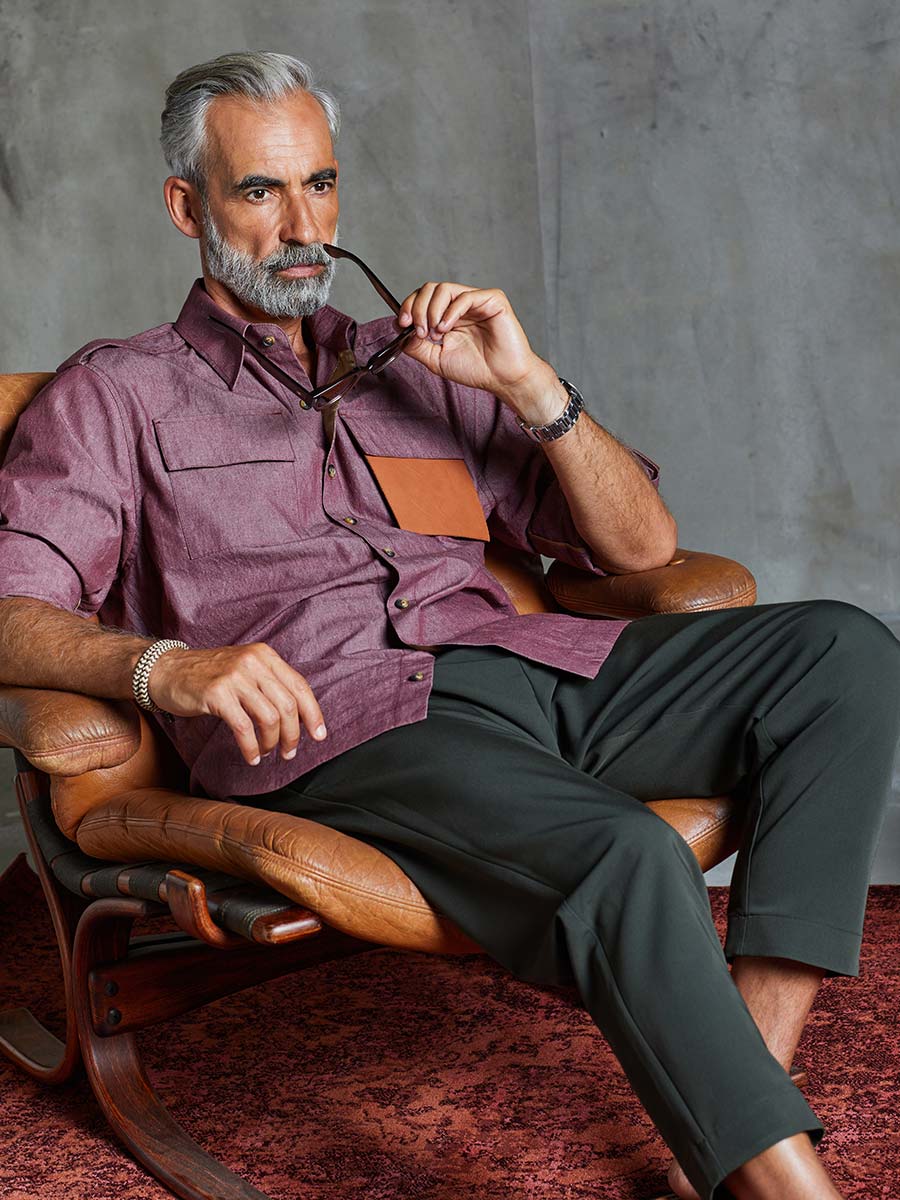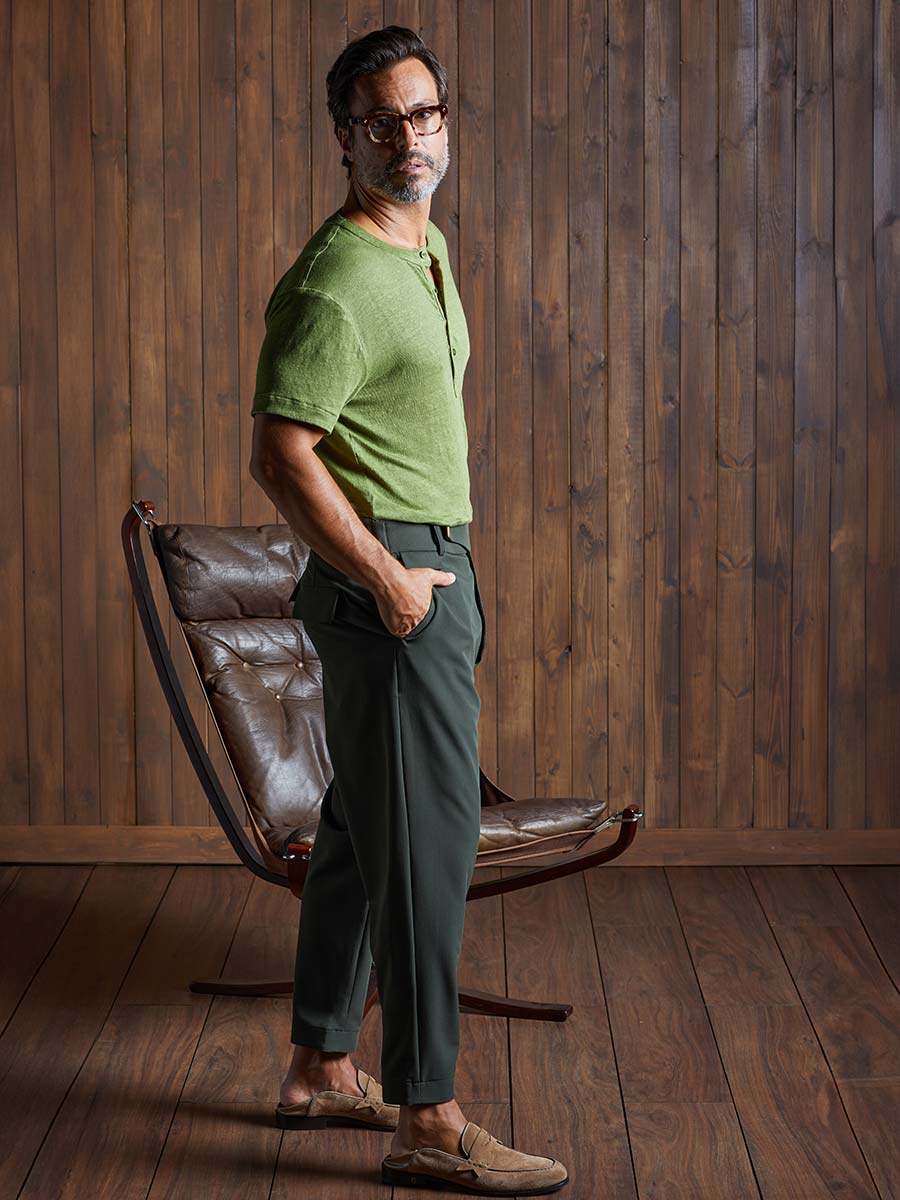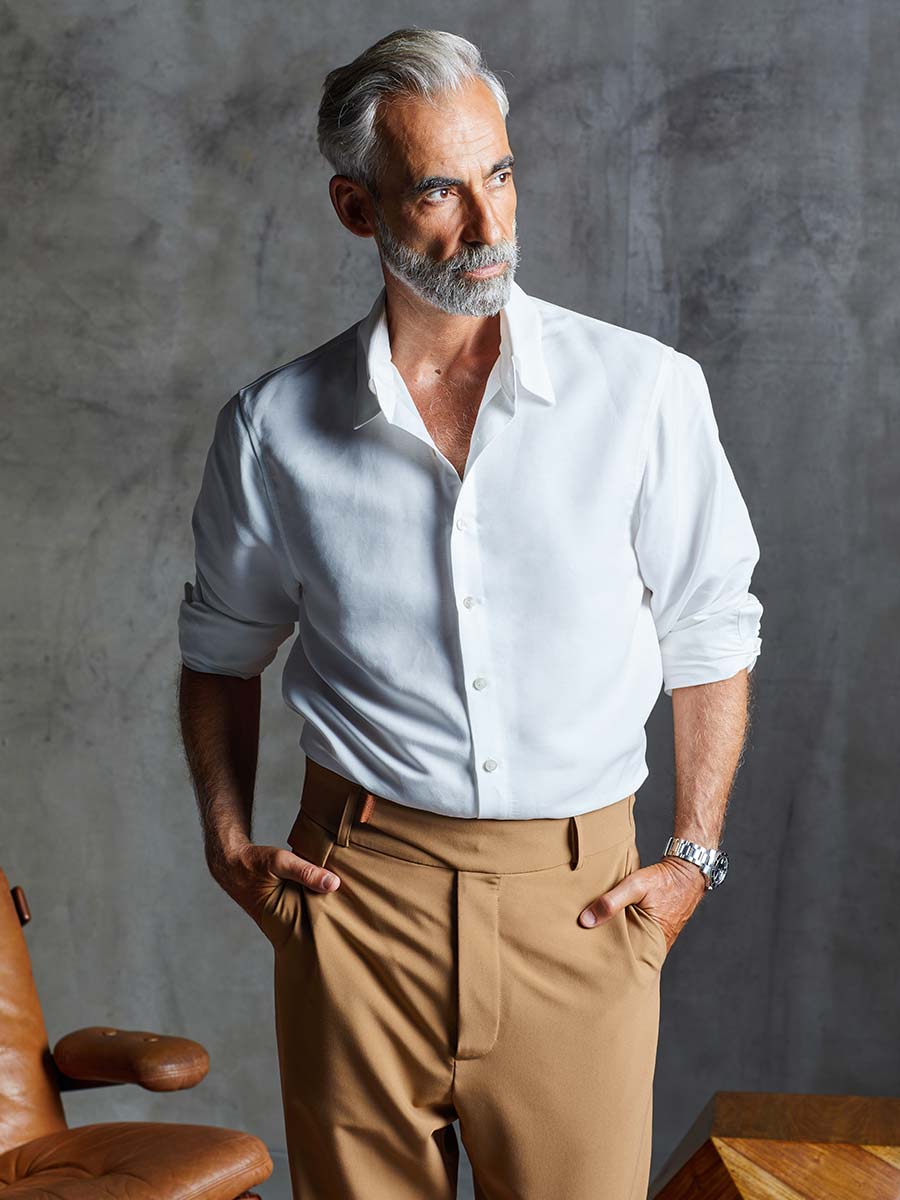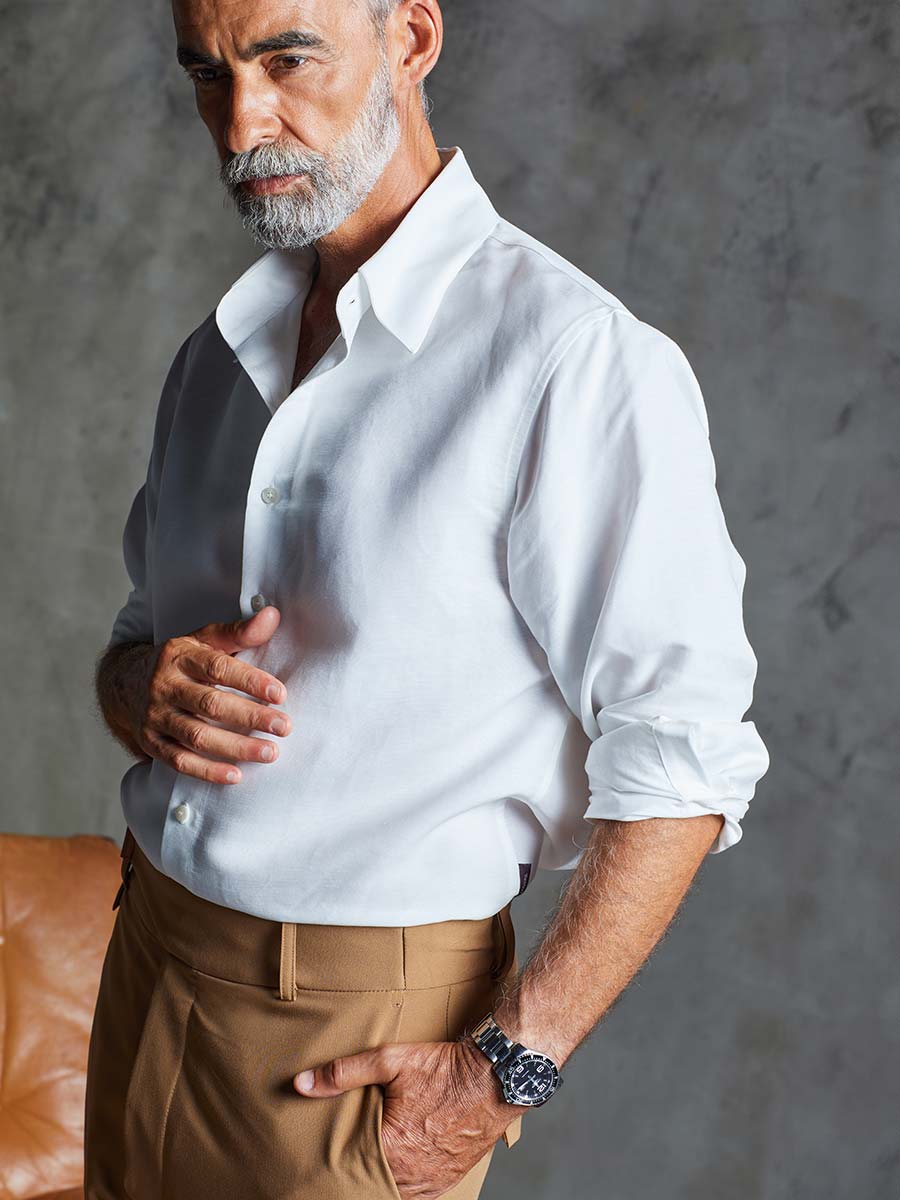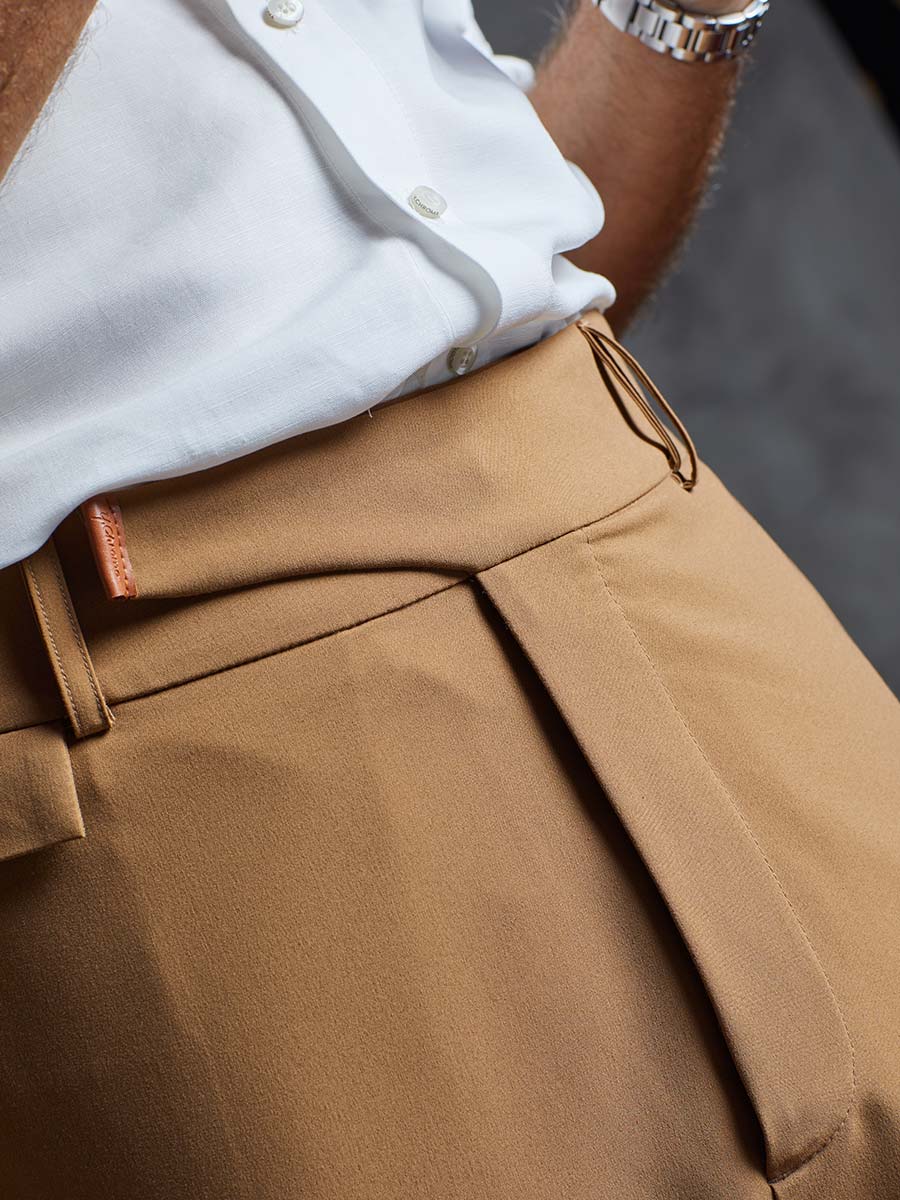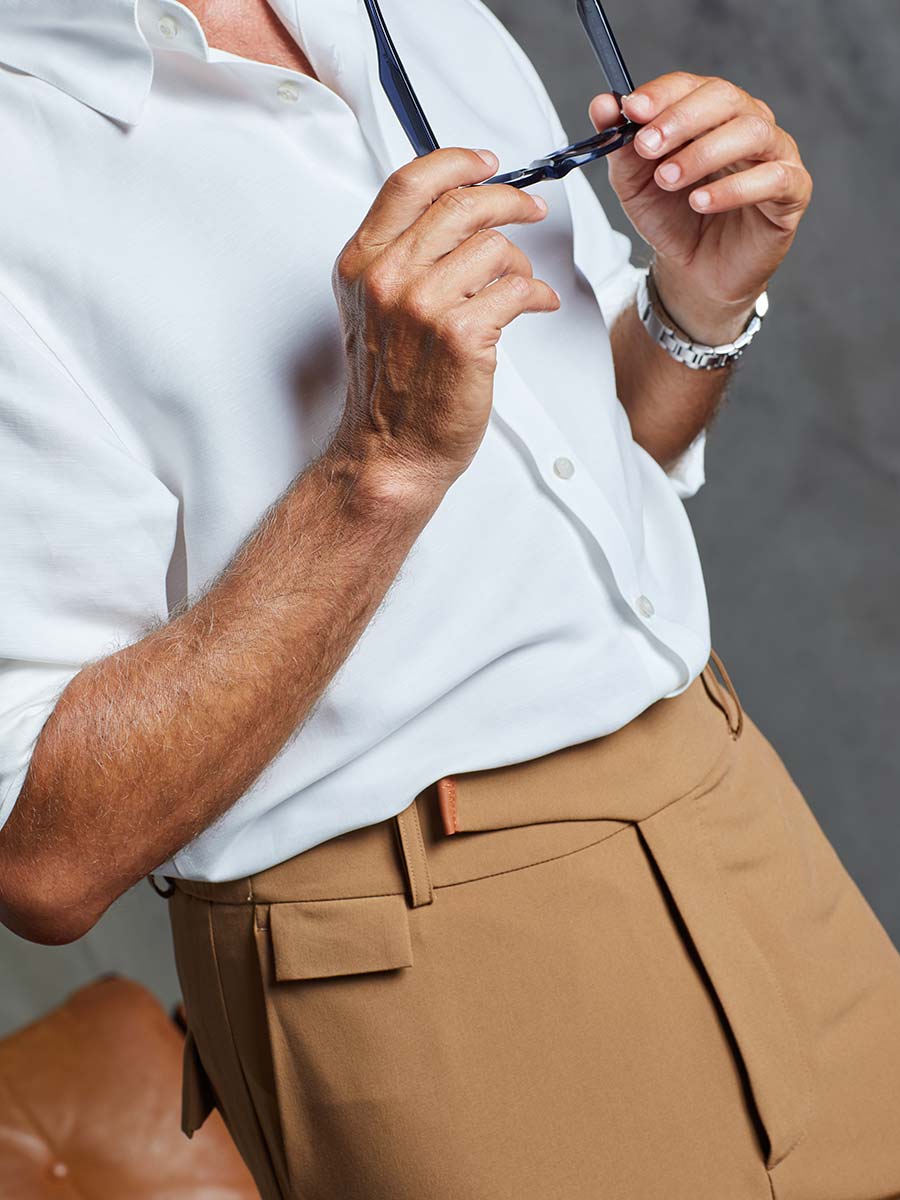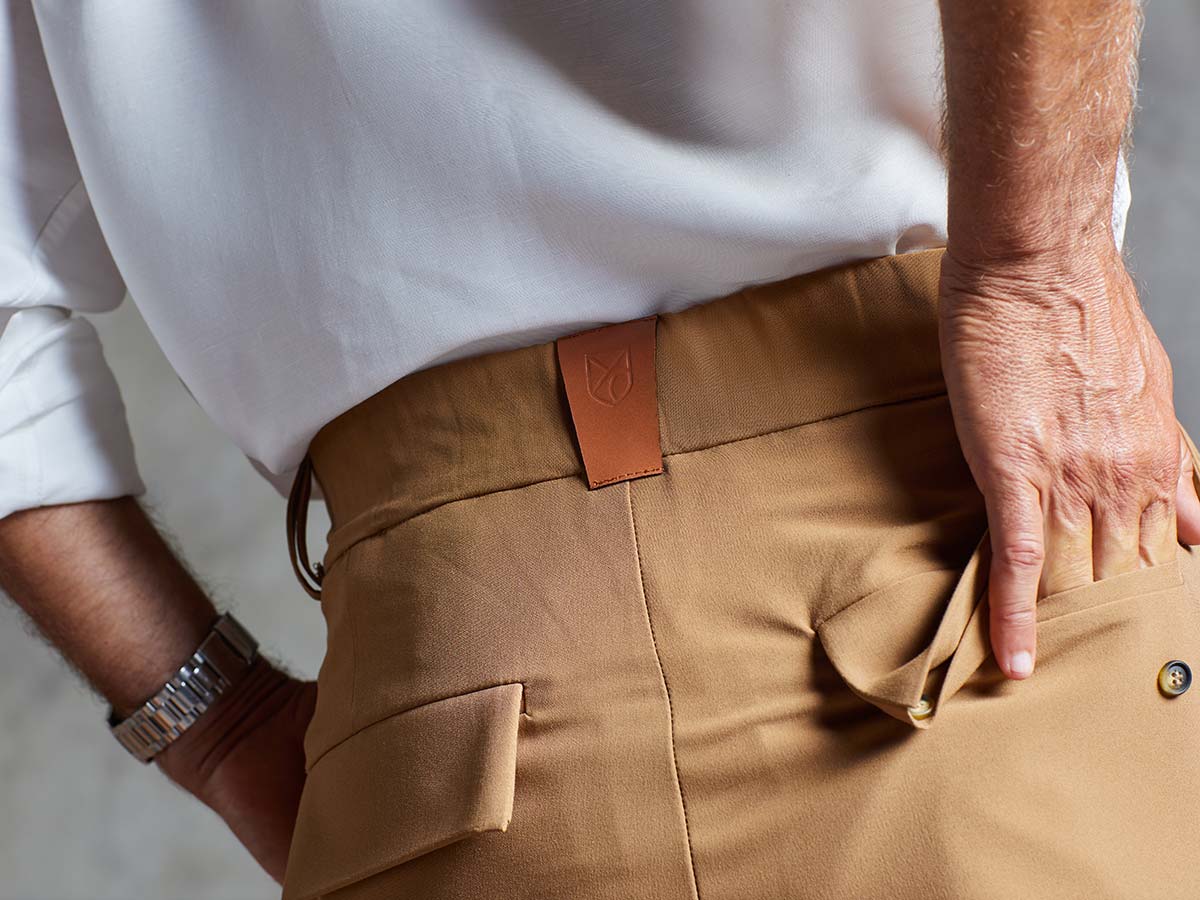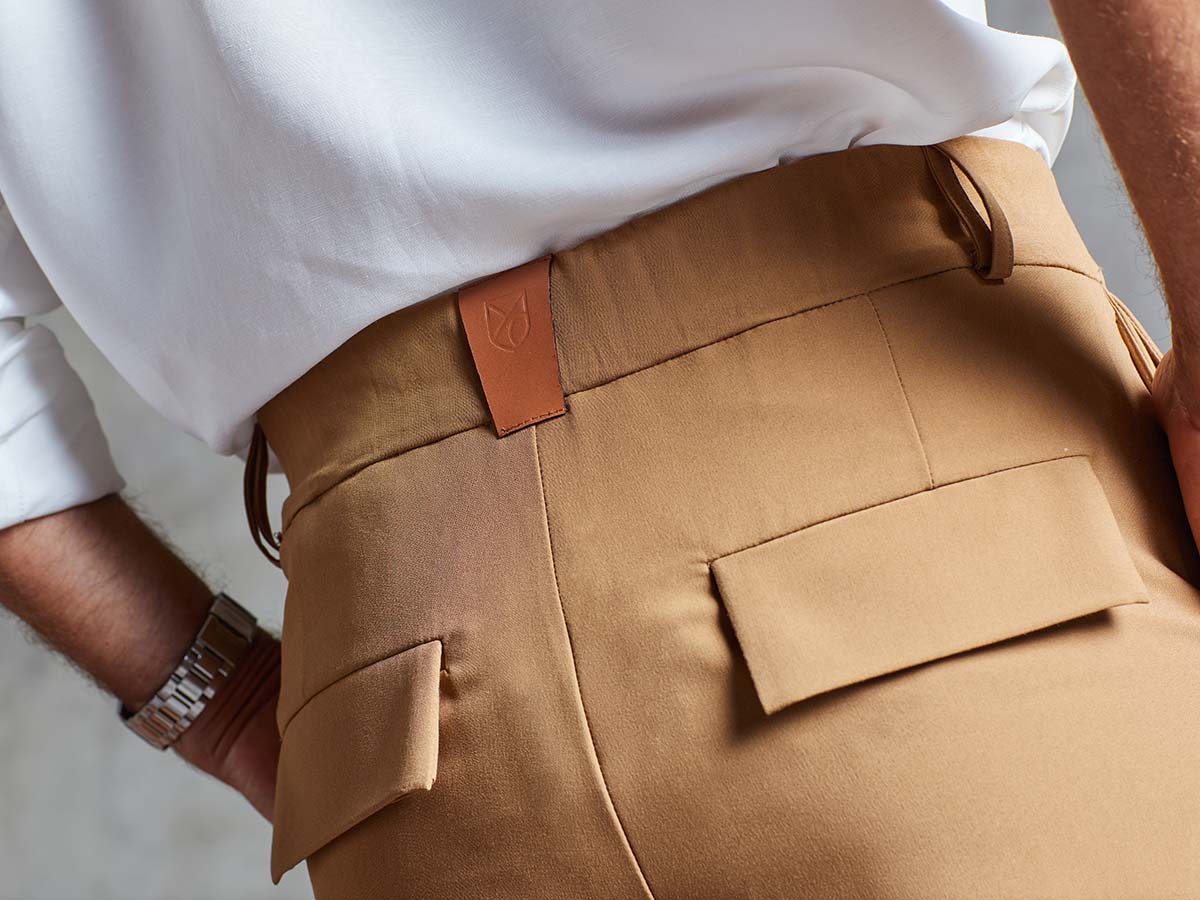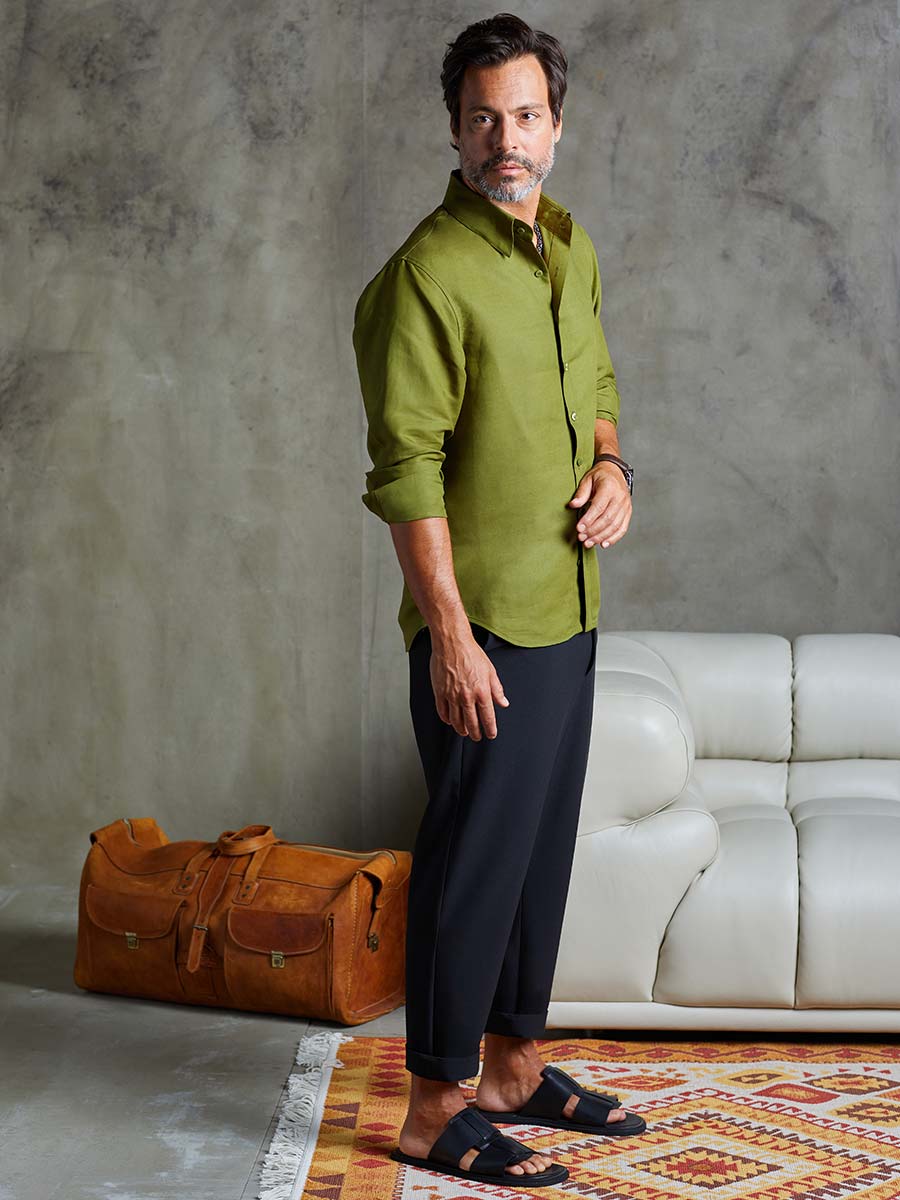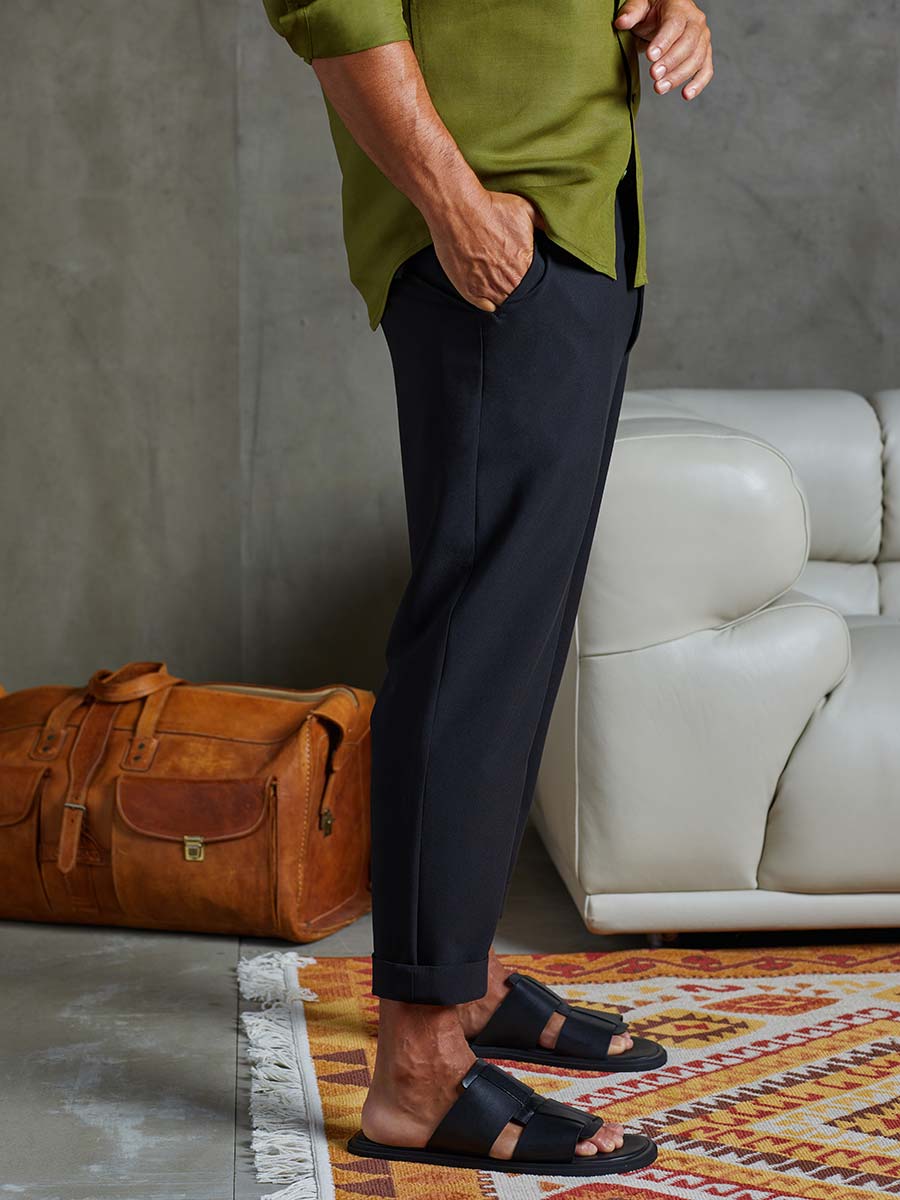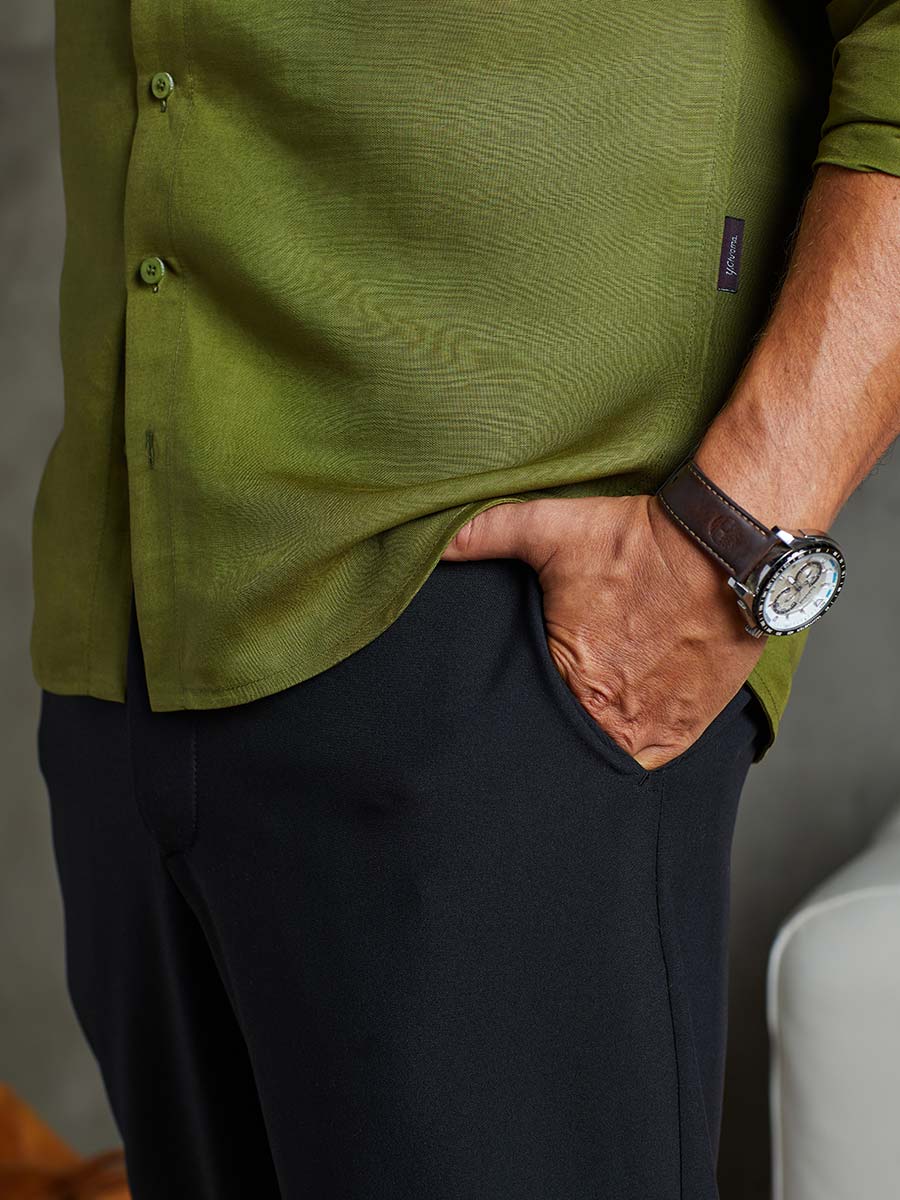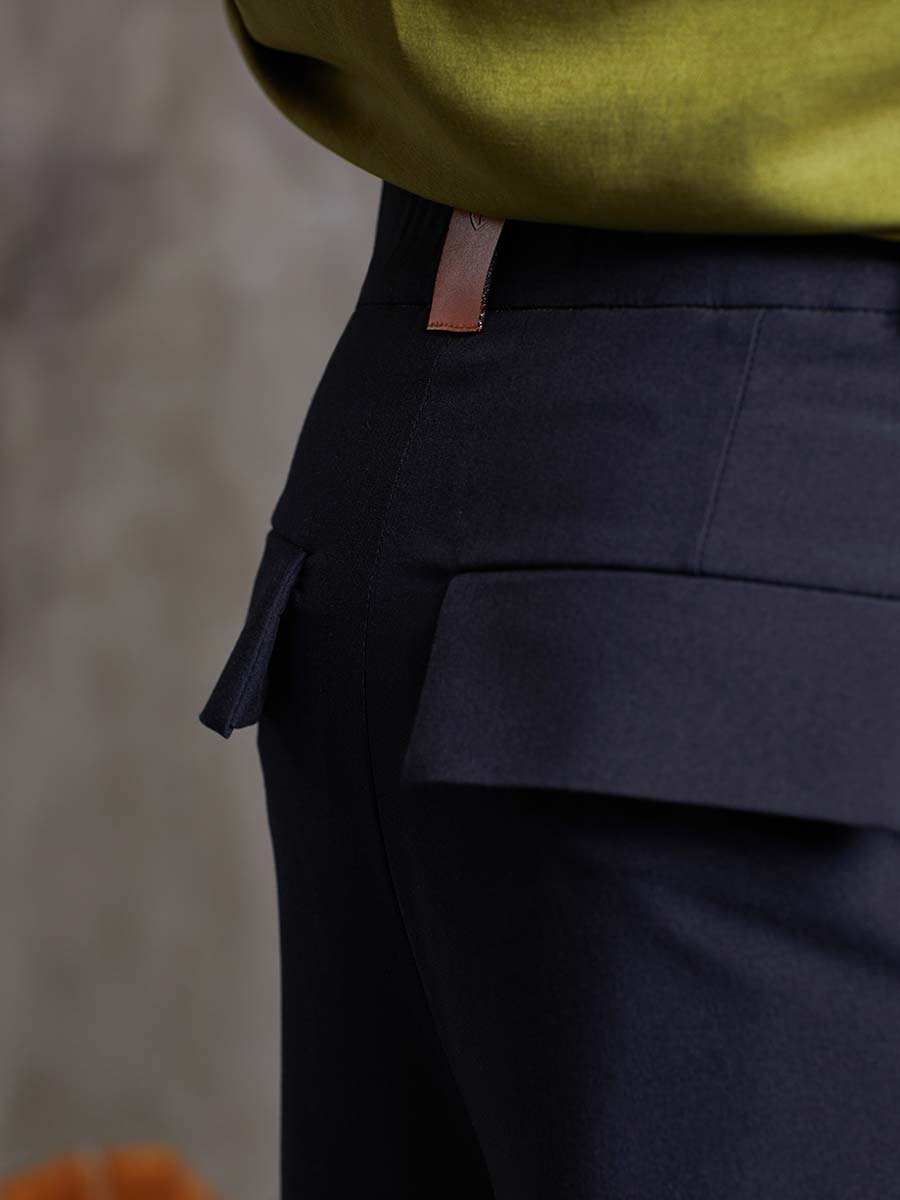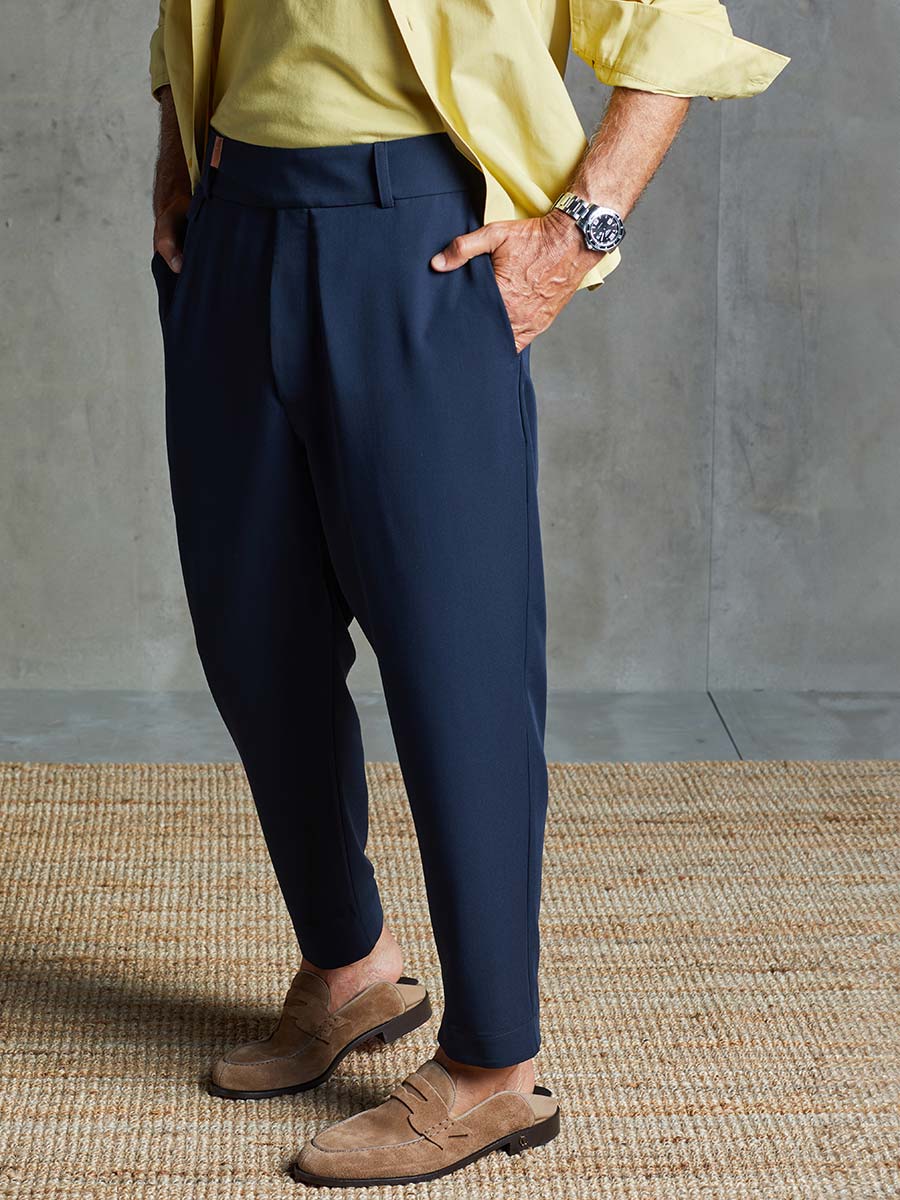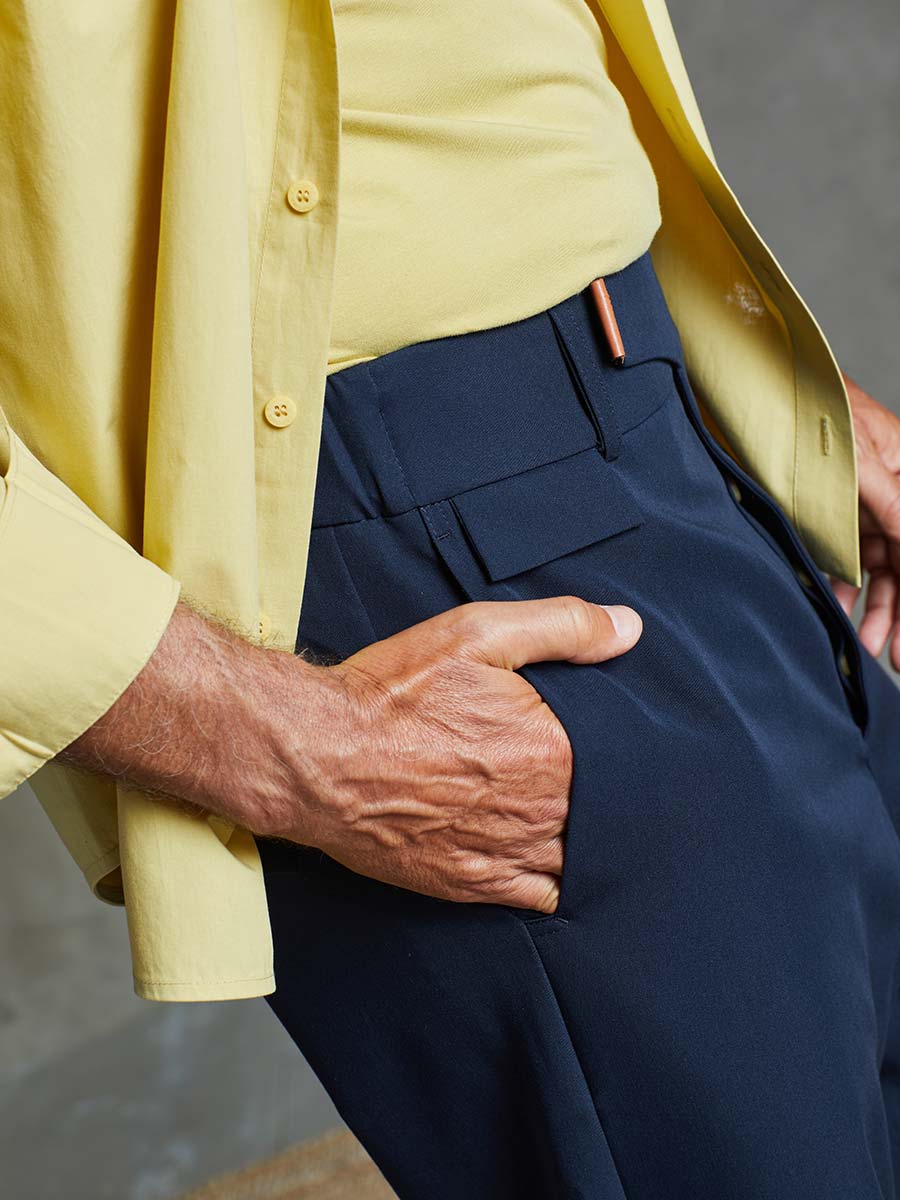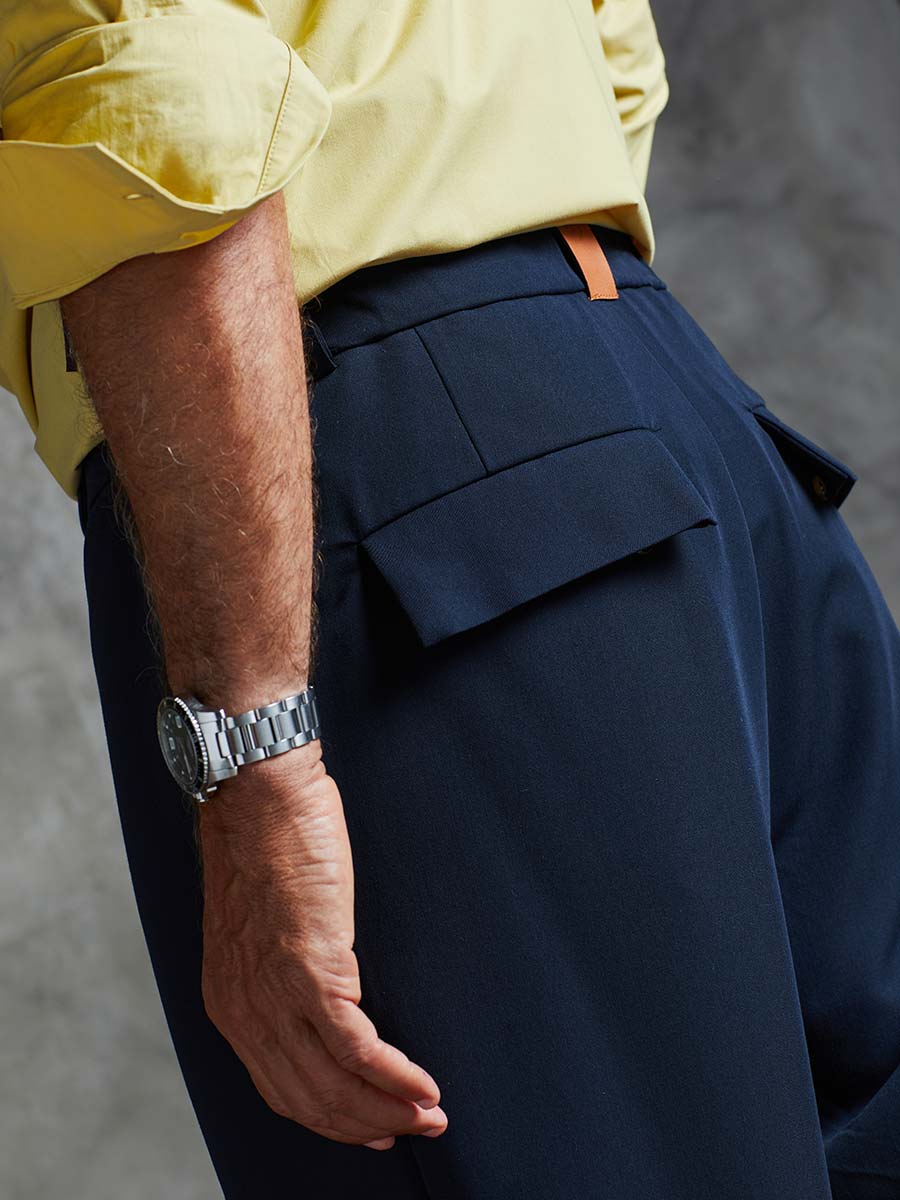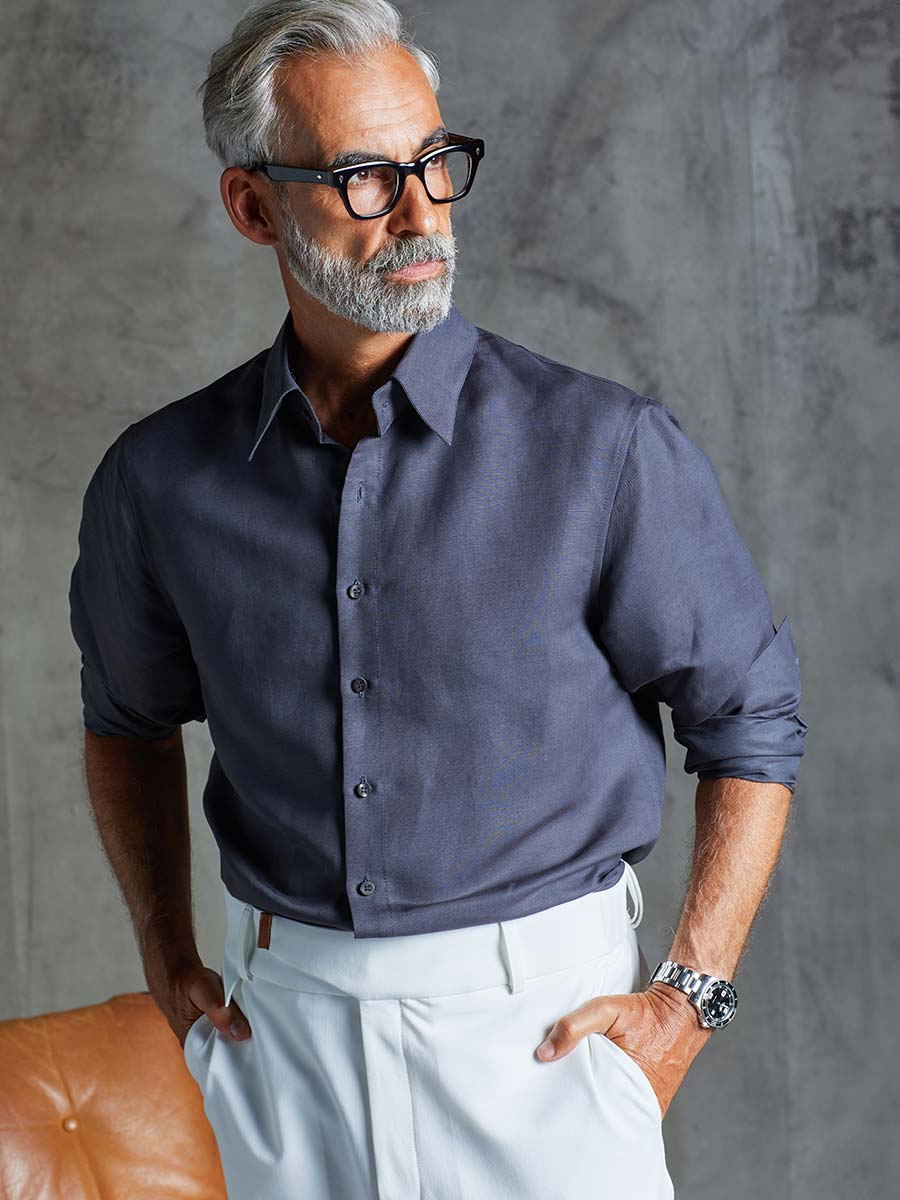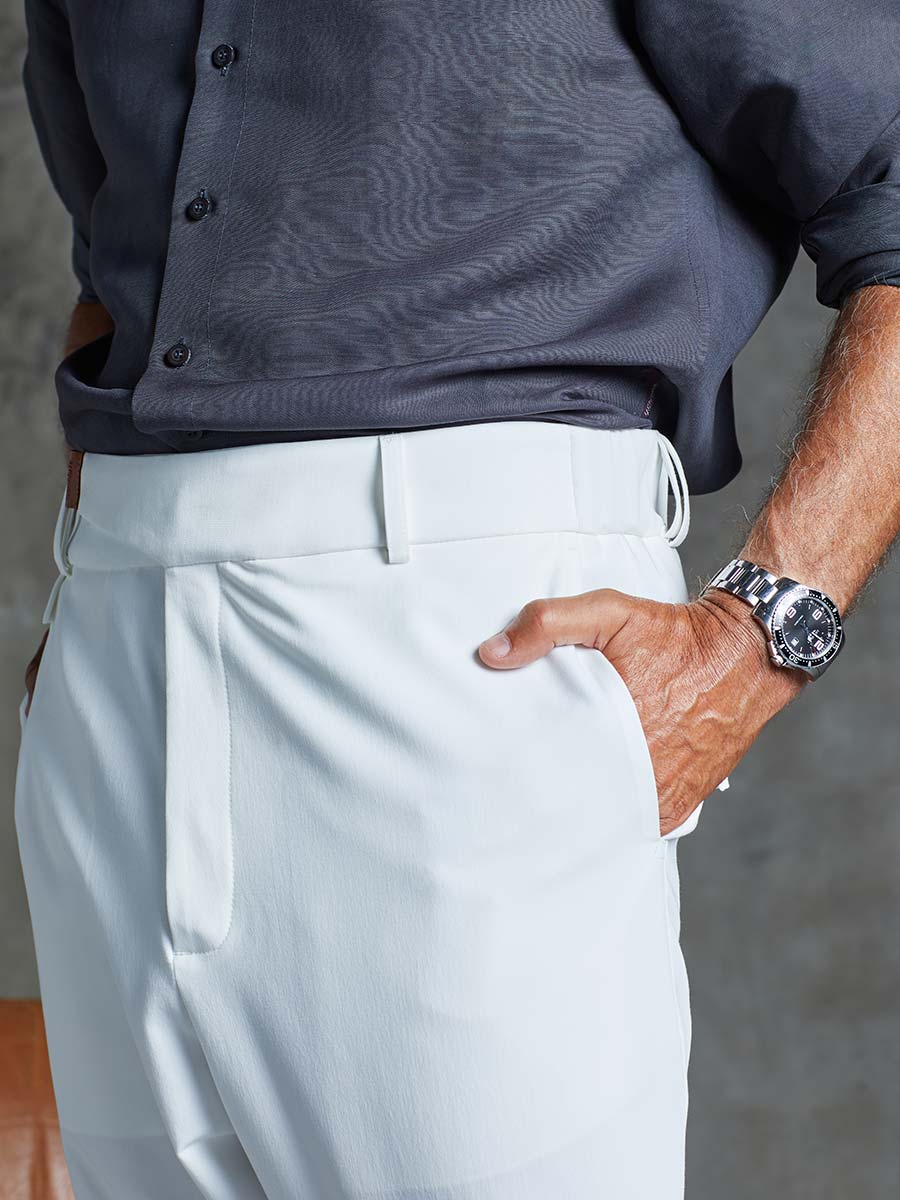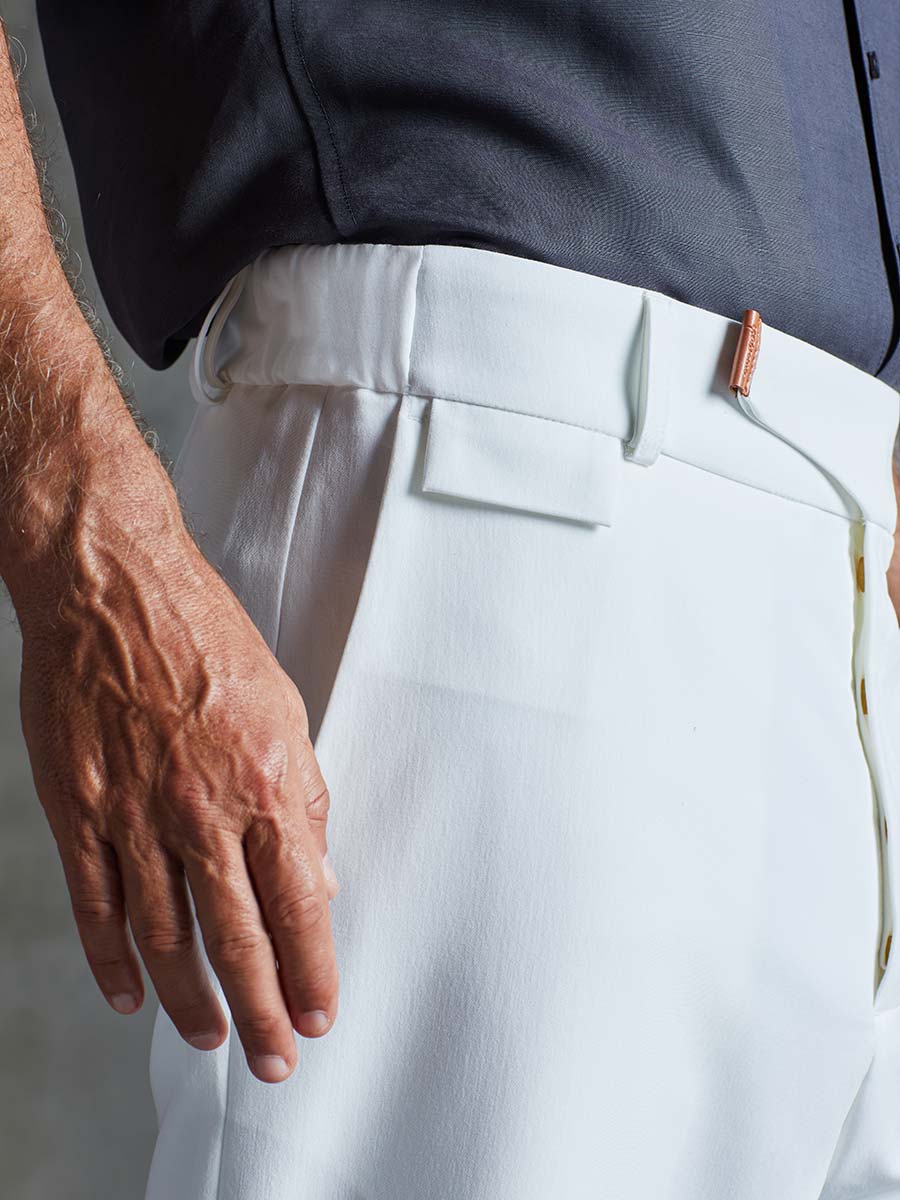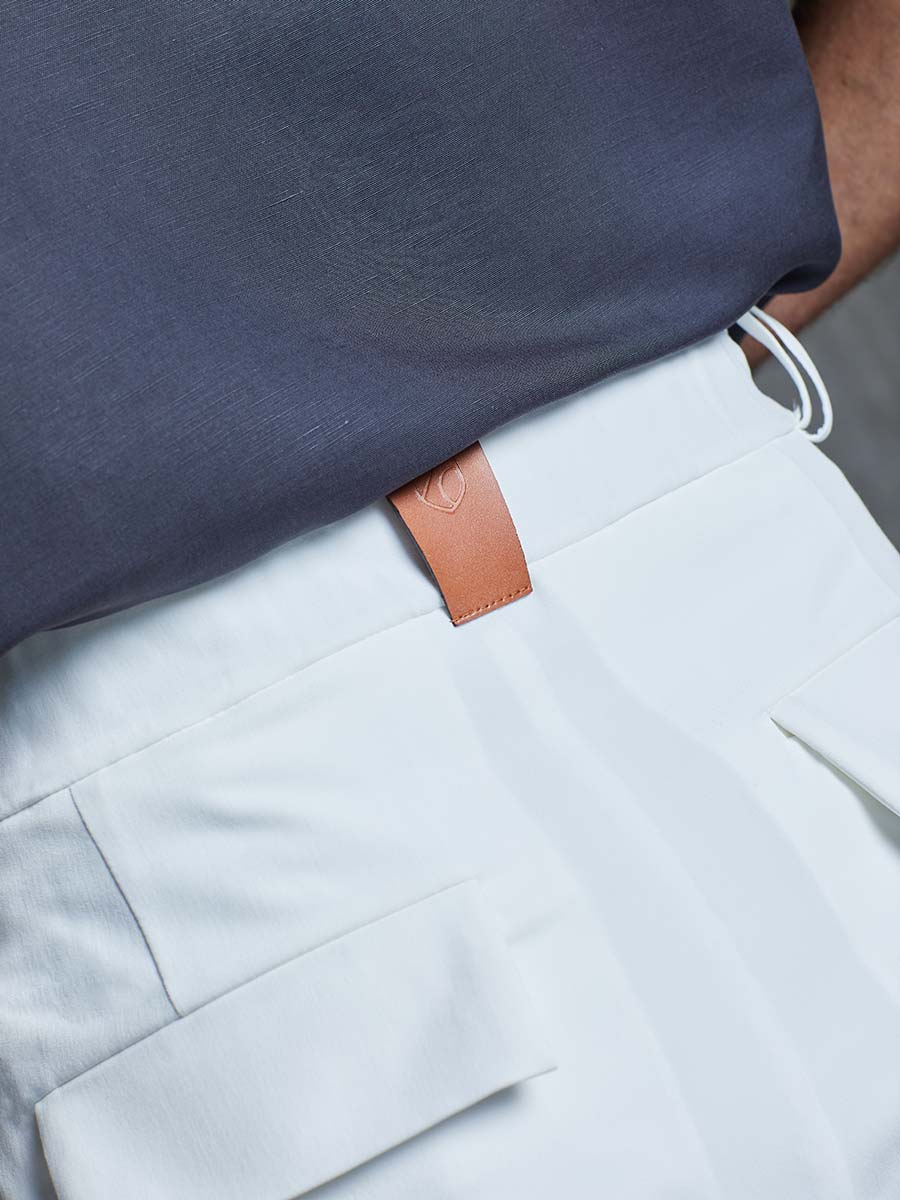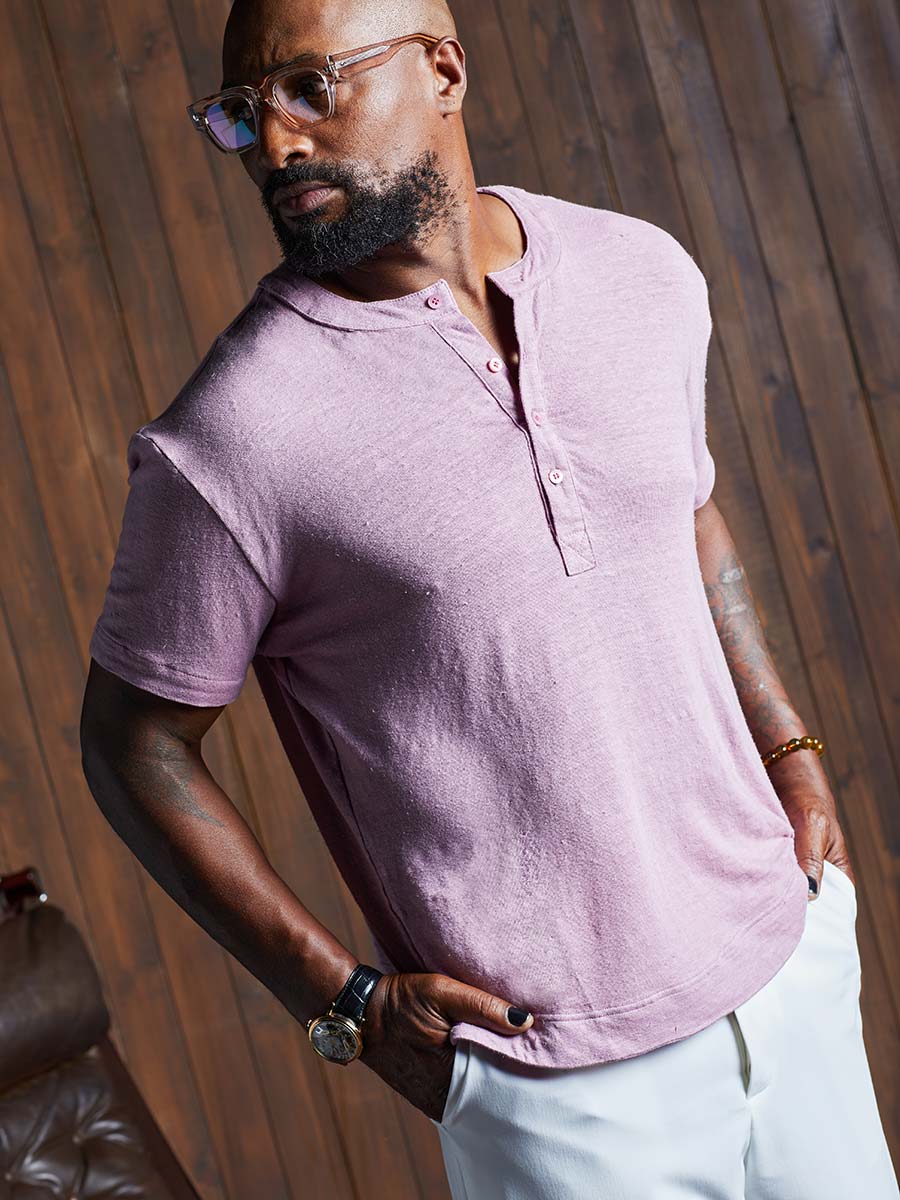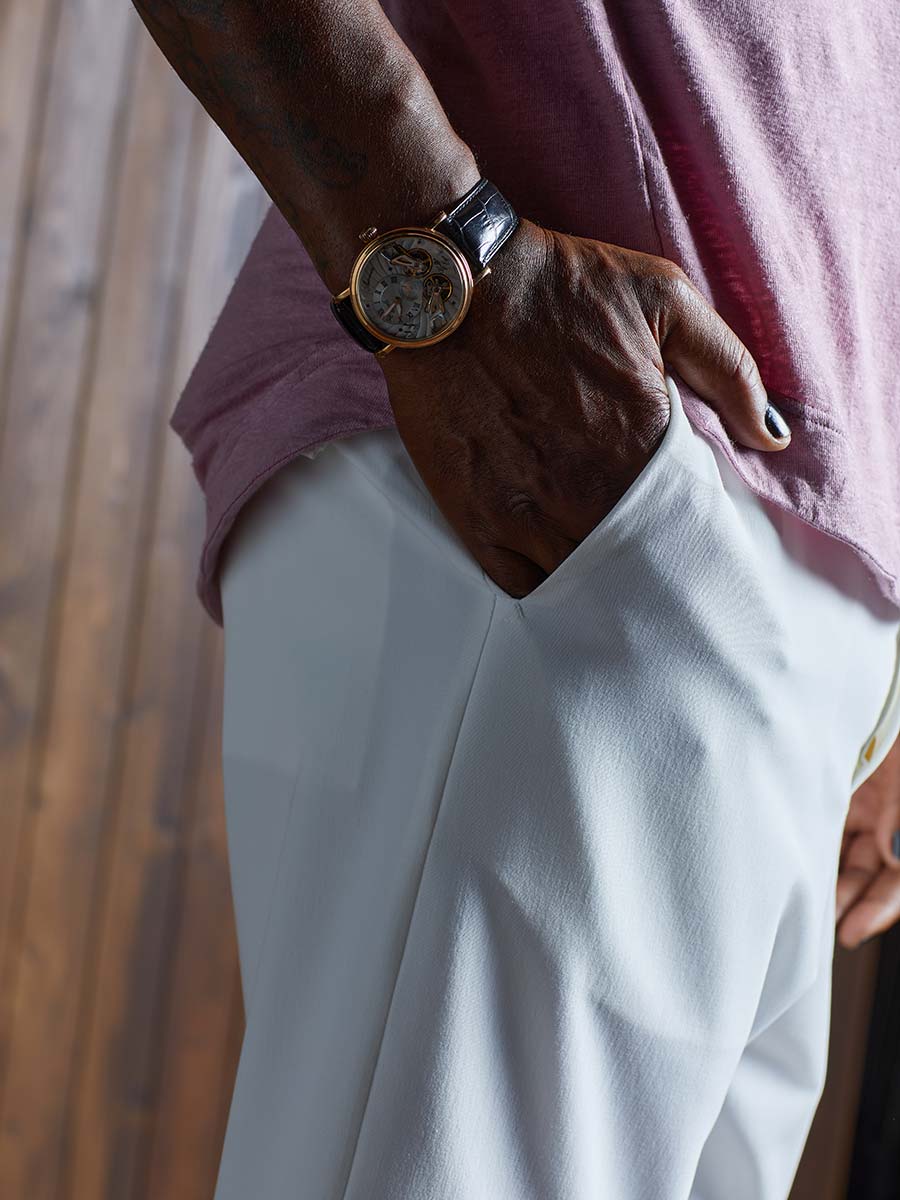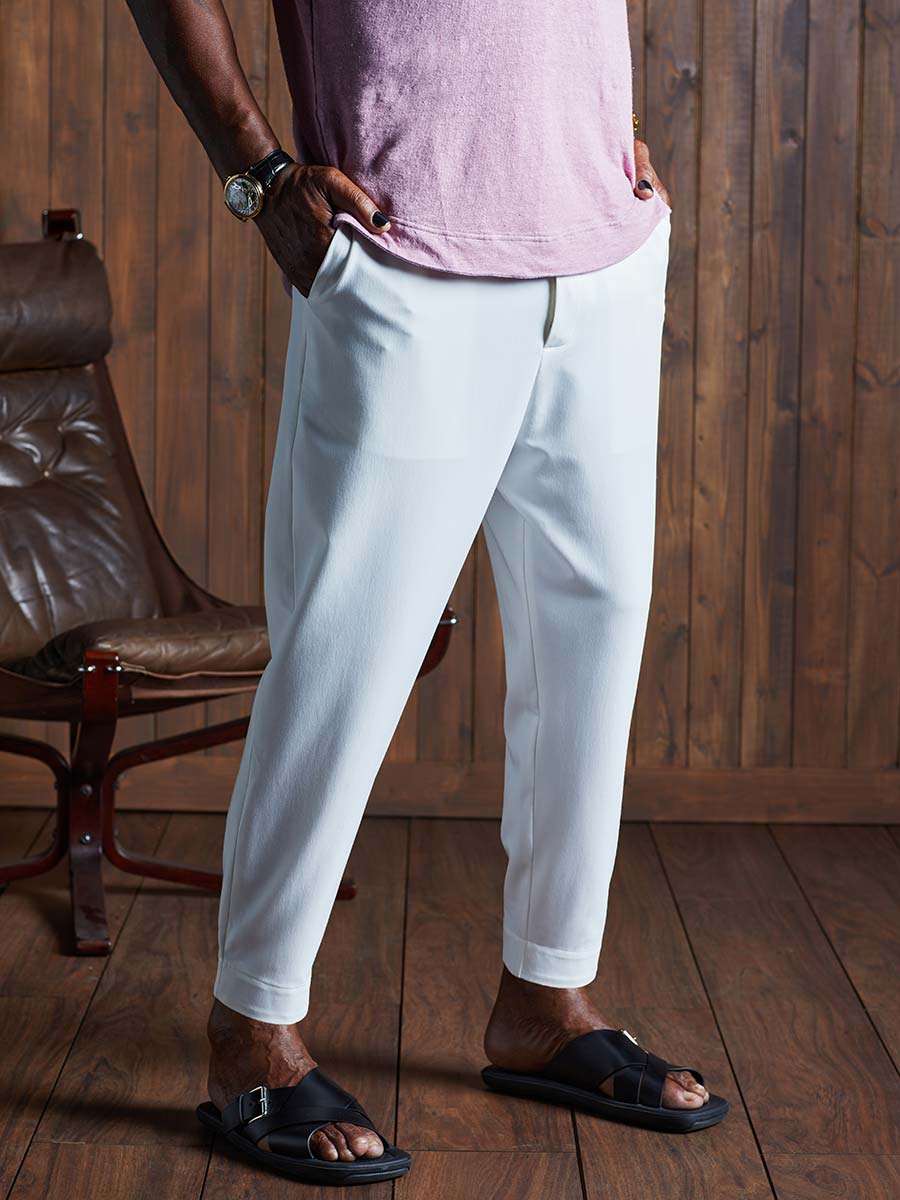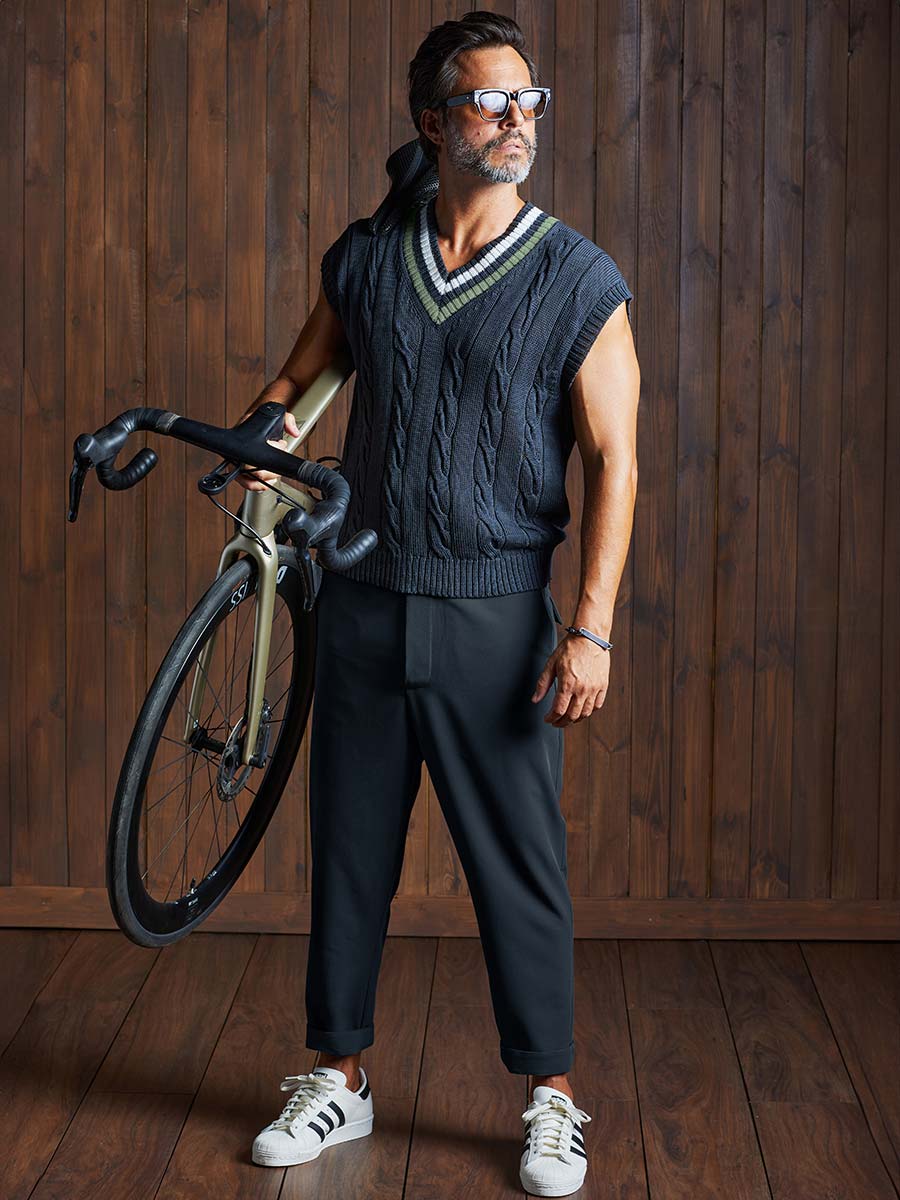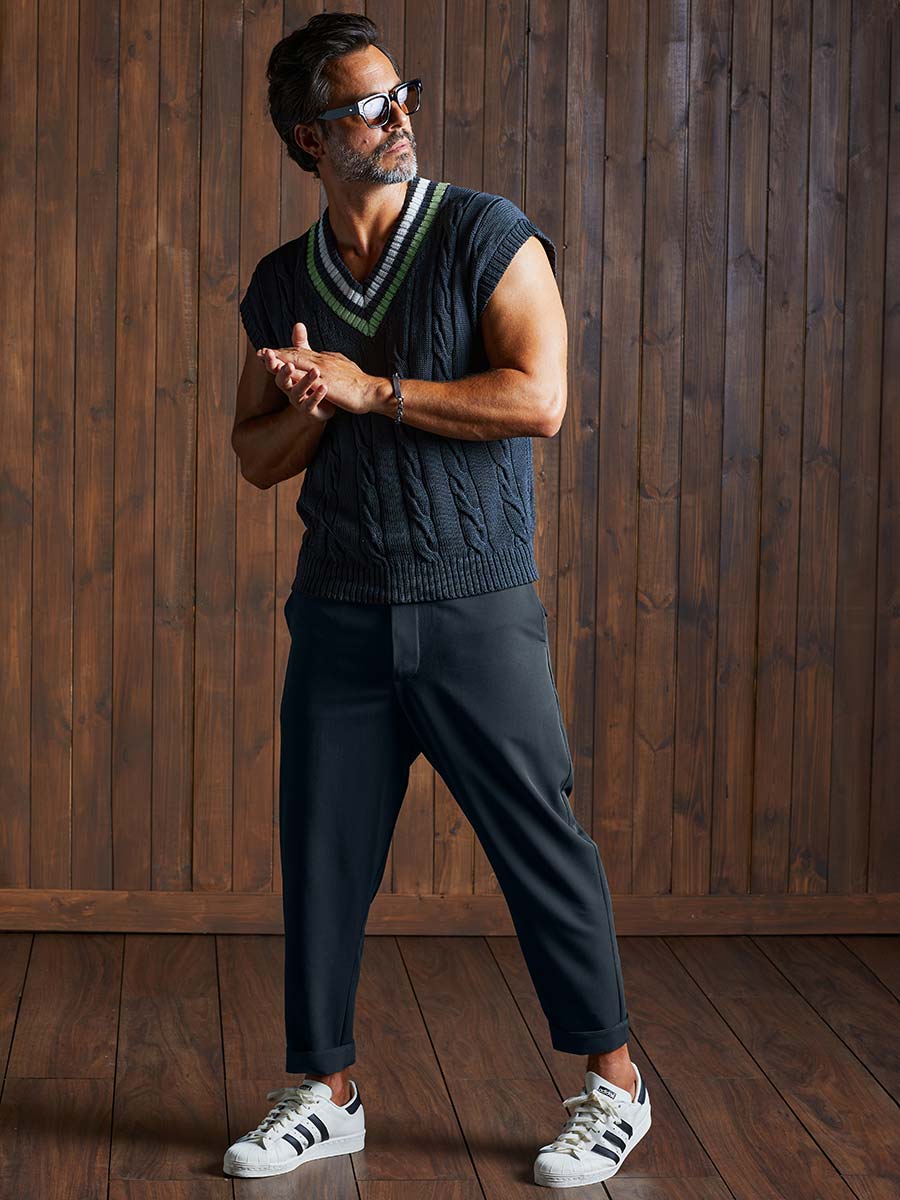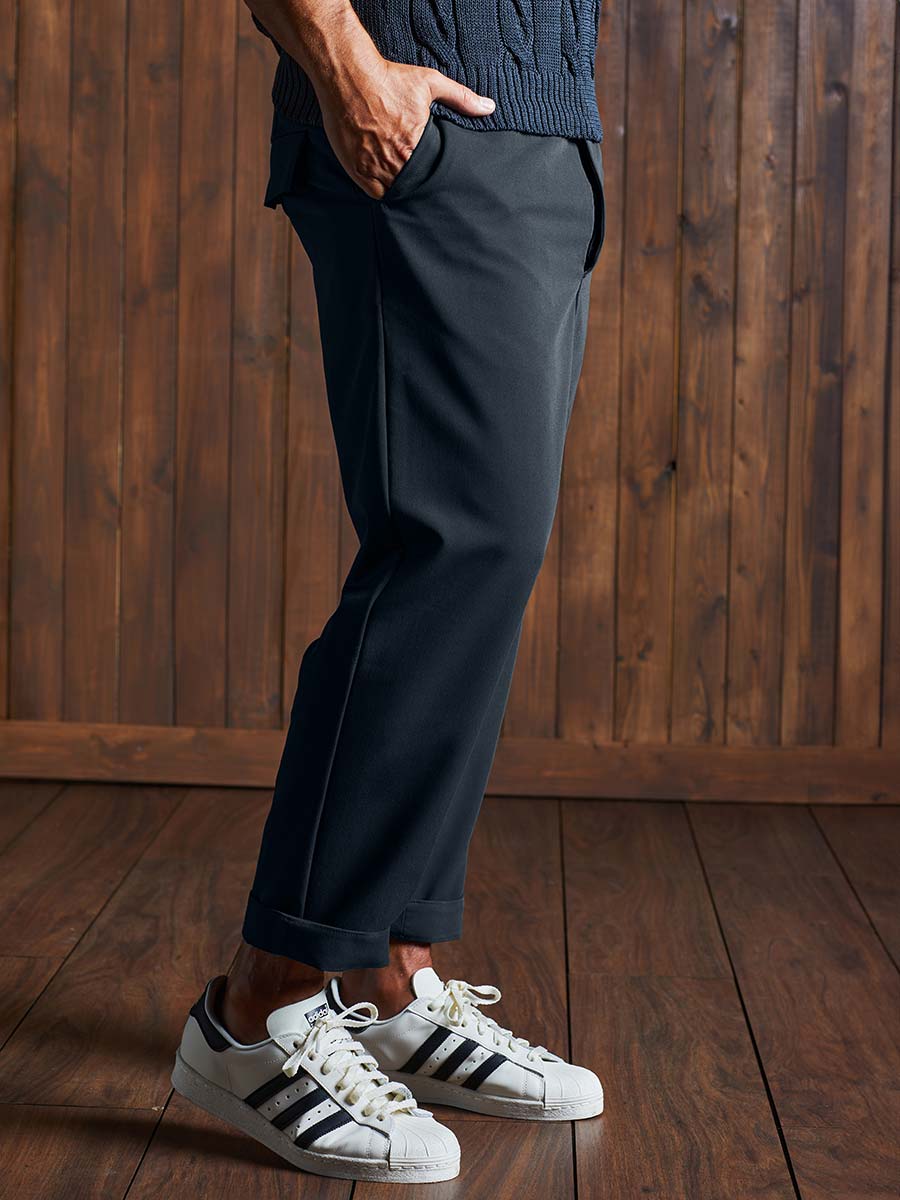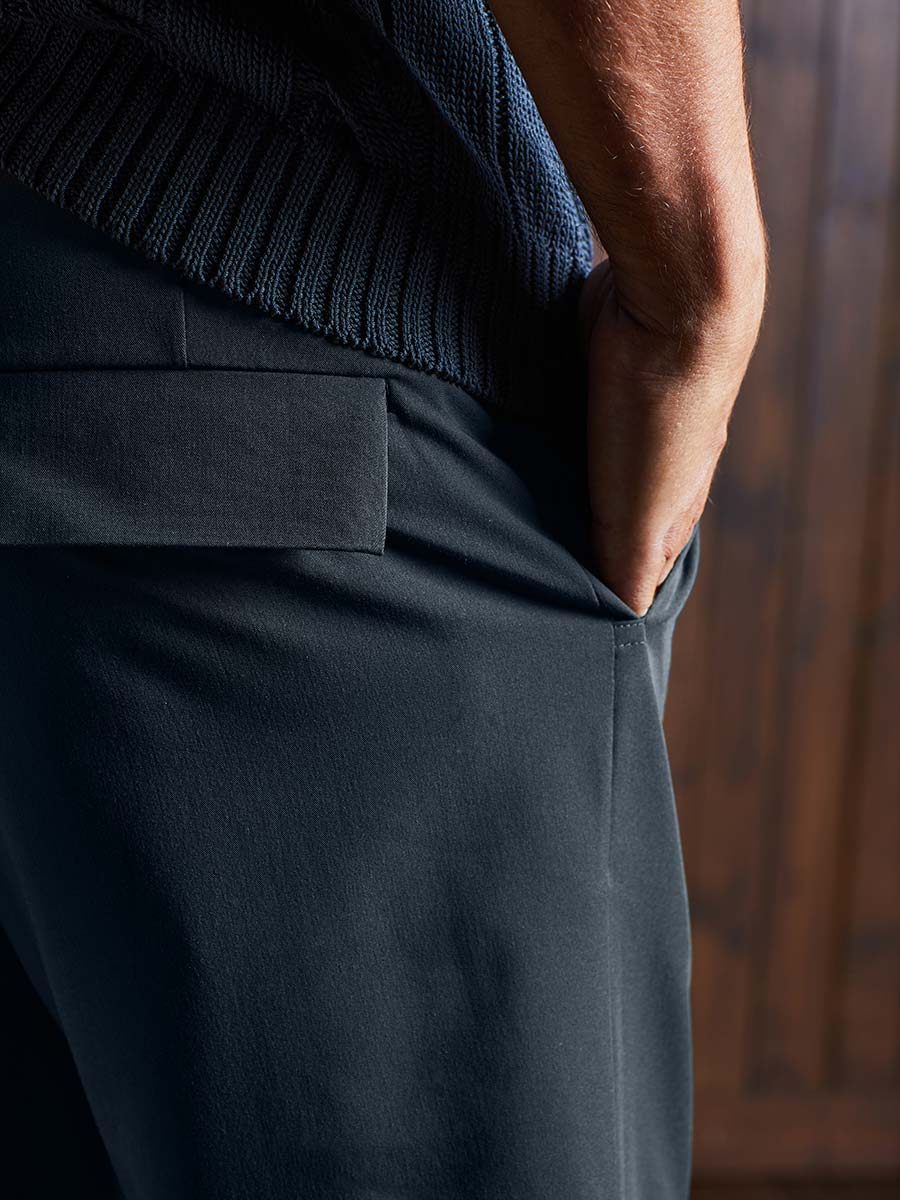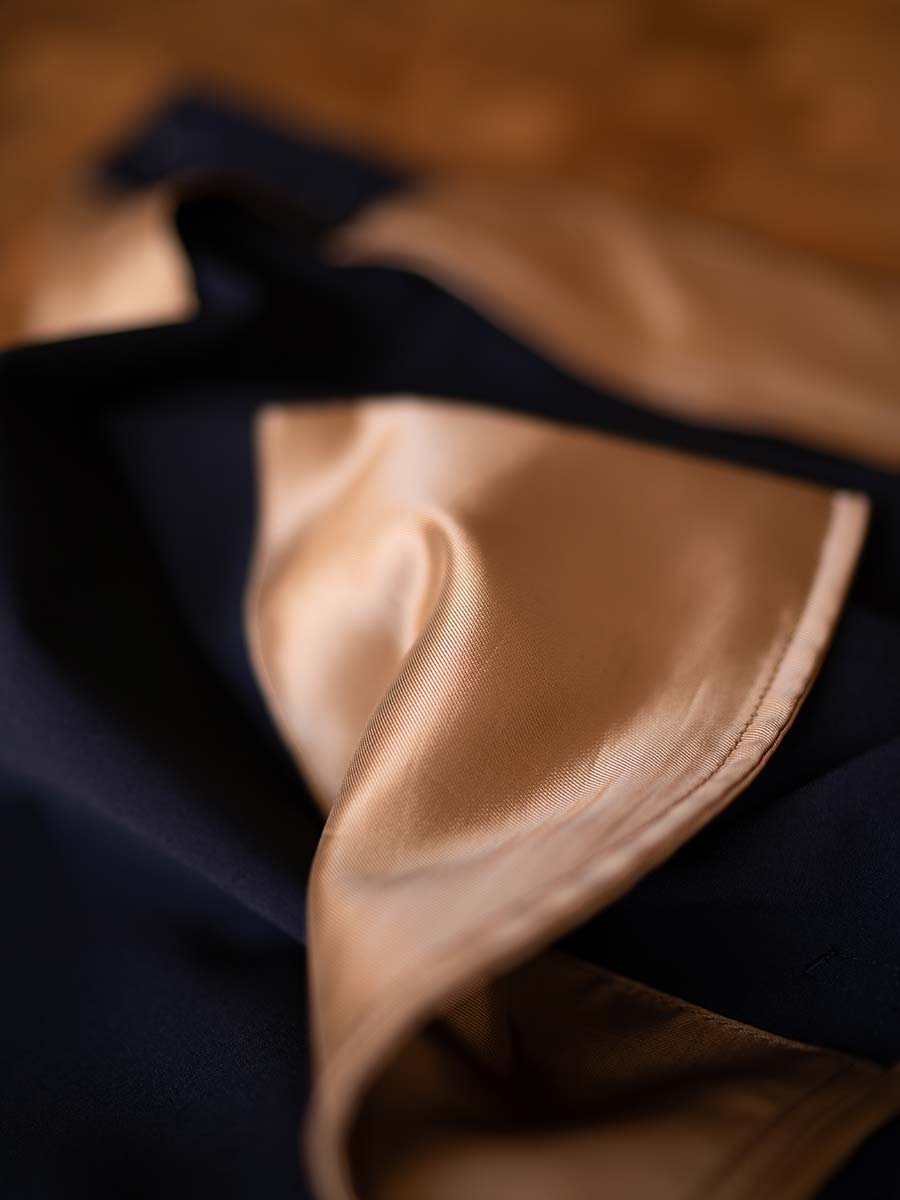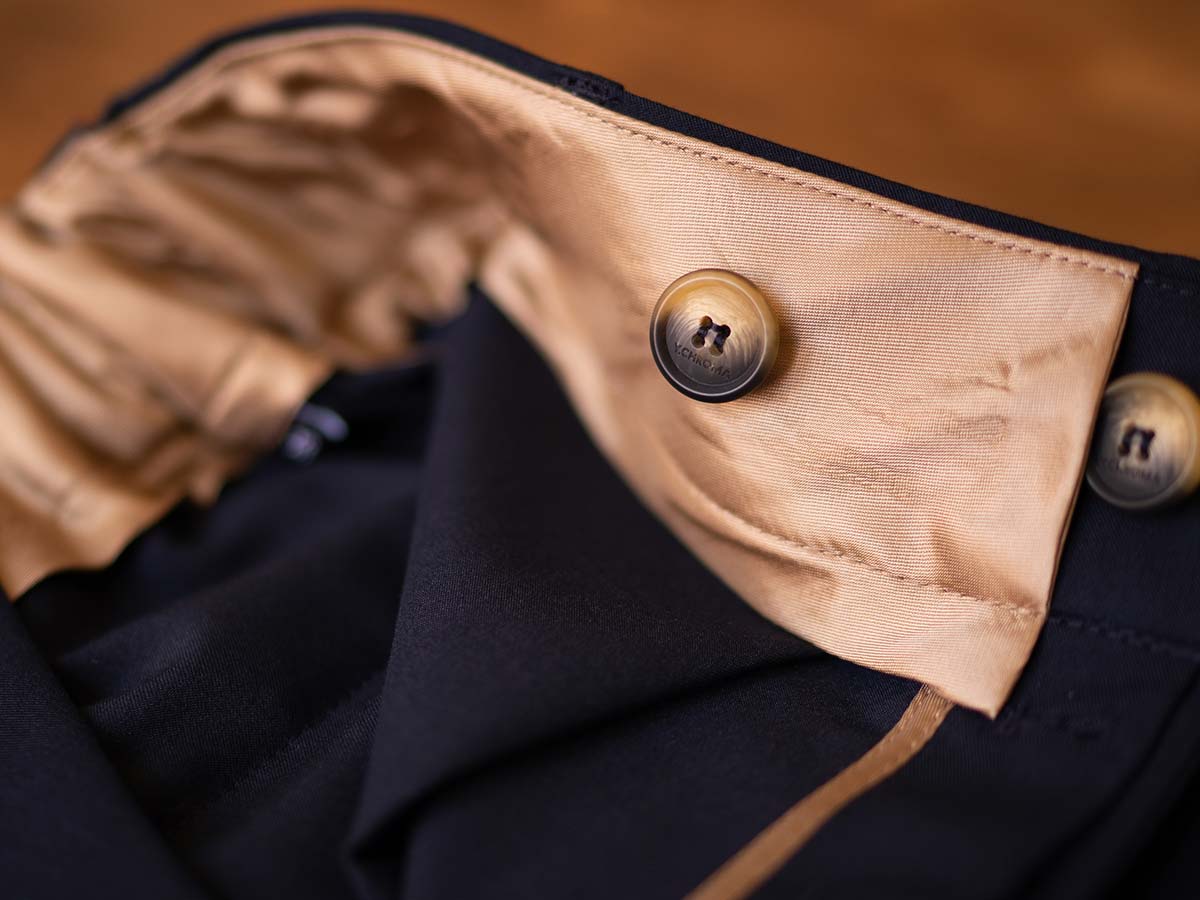 Make the Outfit.
Frequently bought together...