Regular price
Sale price
$268
Unit price
per
Sale
Sold out
This is a popular piece! We're sold out for the moment, but if you leave your email you'll be the first to know when it's back in stock.
Generally at your door in 3-5 business days (and always carbon neutral) via DHL. Free international delivery on orders with 3+ pieces.
Every Y.Chroma garment includes a 36kg Gold Standard® Carbon Offset Credit. This offsets 100% of the C02 generated by textiles, manufacturing and air transport to your door.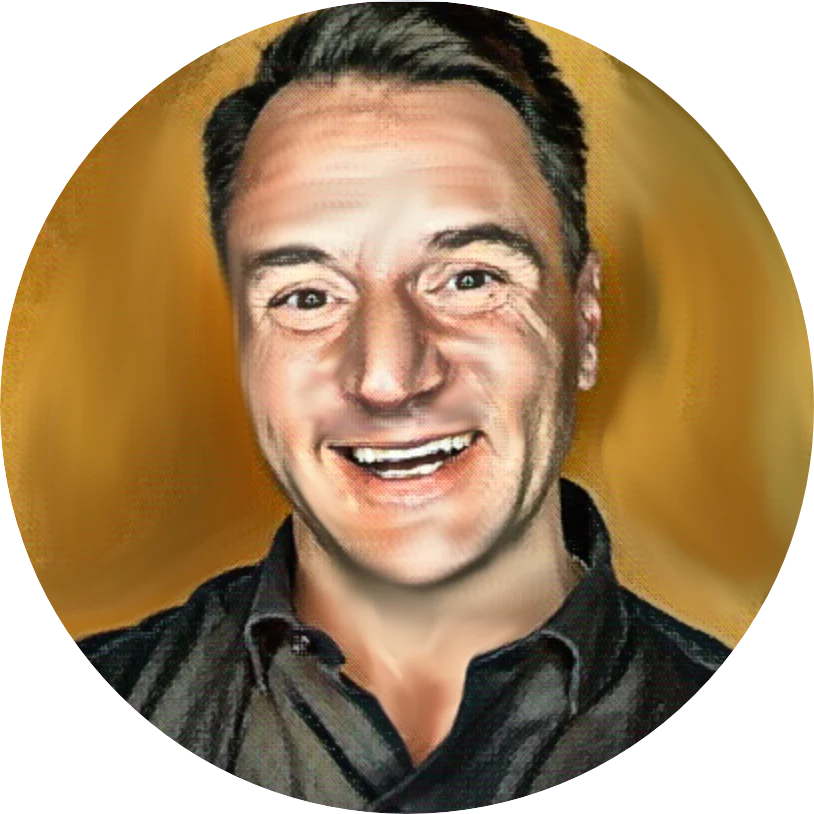 IF YOU'VE NEVER OWNED A FULL-WEIGHT LINEN SHIRT, YOU DON'T KNOW WHAT YOU'RE MISSING.
Linen is a remarkable fabric. It manages to keep you cool when it's hot, but also warm when it's cool out.  It's a true year-round player.

There are a million half-weight and quarter-weight linen shirts out there. Some are quality, most are cheap pieces destined to last a year or two at most. But mine is made like premium cream -- rich quality with nothing held back.

The result will be a favorite piece in your wardrobe whether you're dressing up or getting rugged, whether it's warm or cool. The fit is based on our fan-favourite Organic Cotton Workshirt, with just a touch more room to account for linen's natural structure.
View full details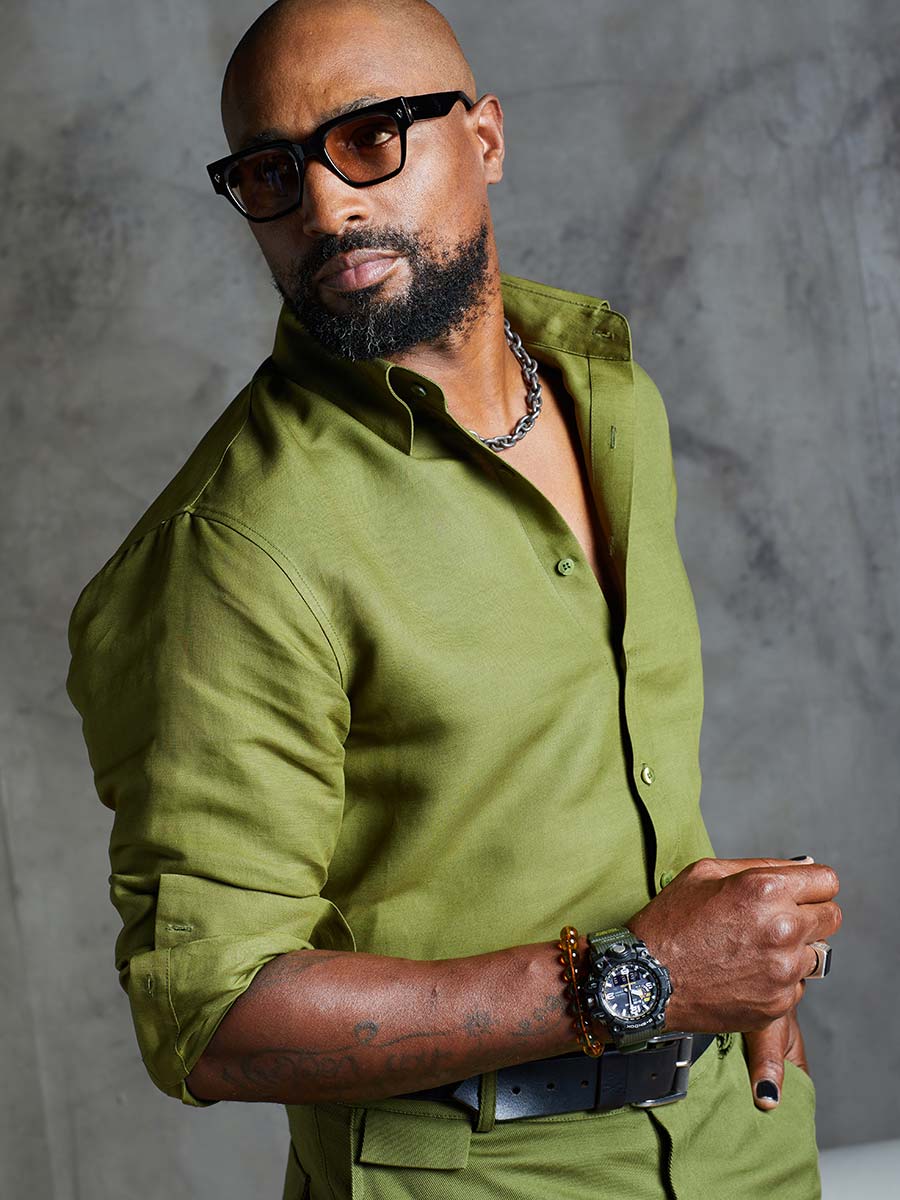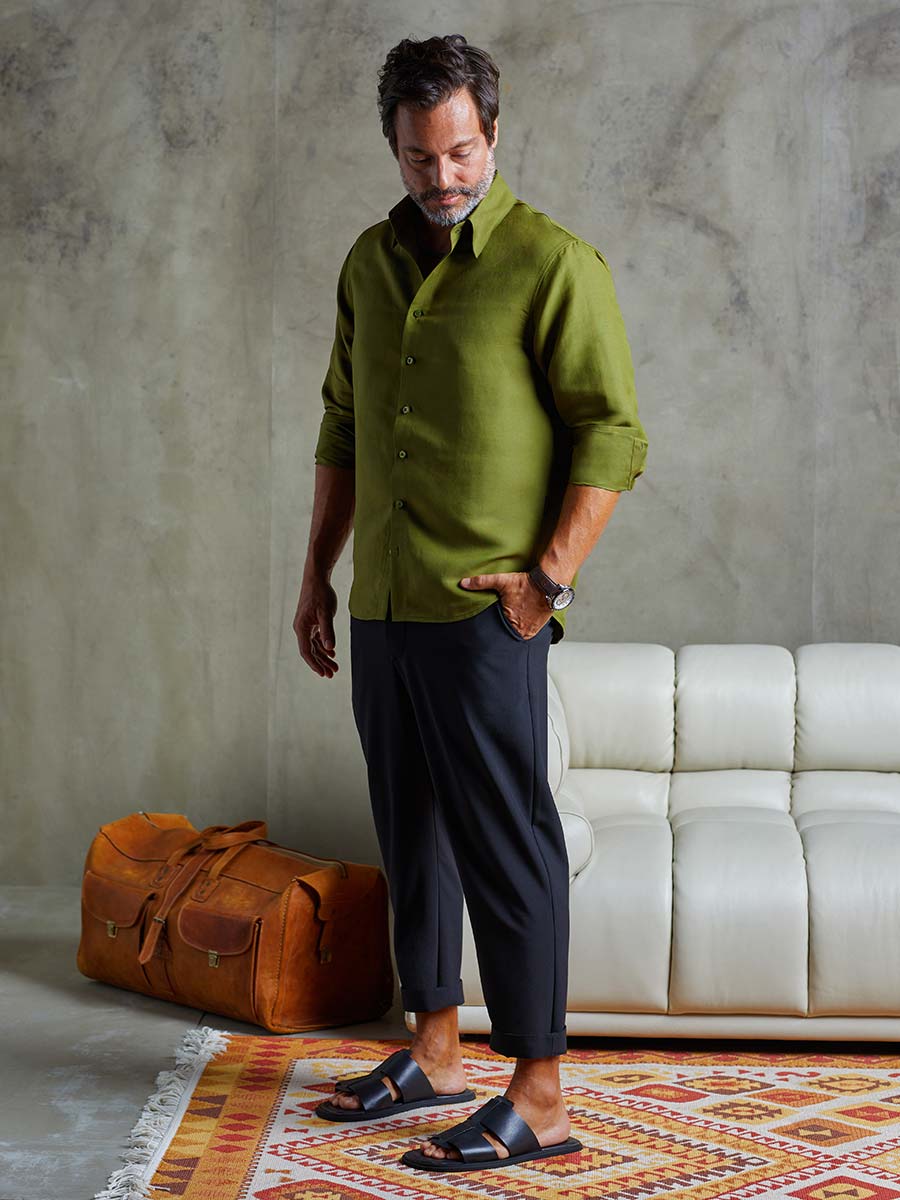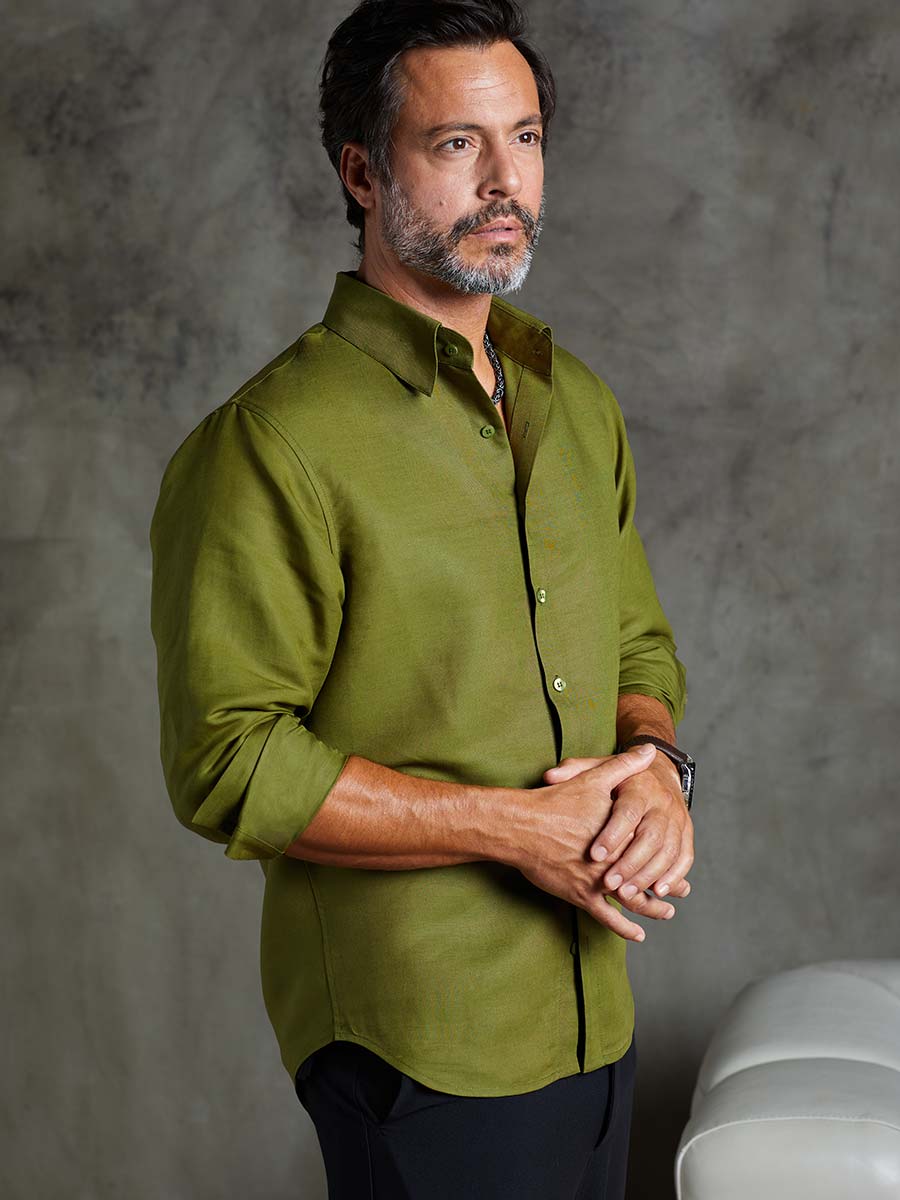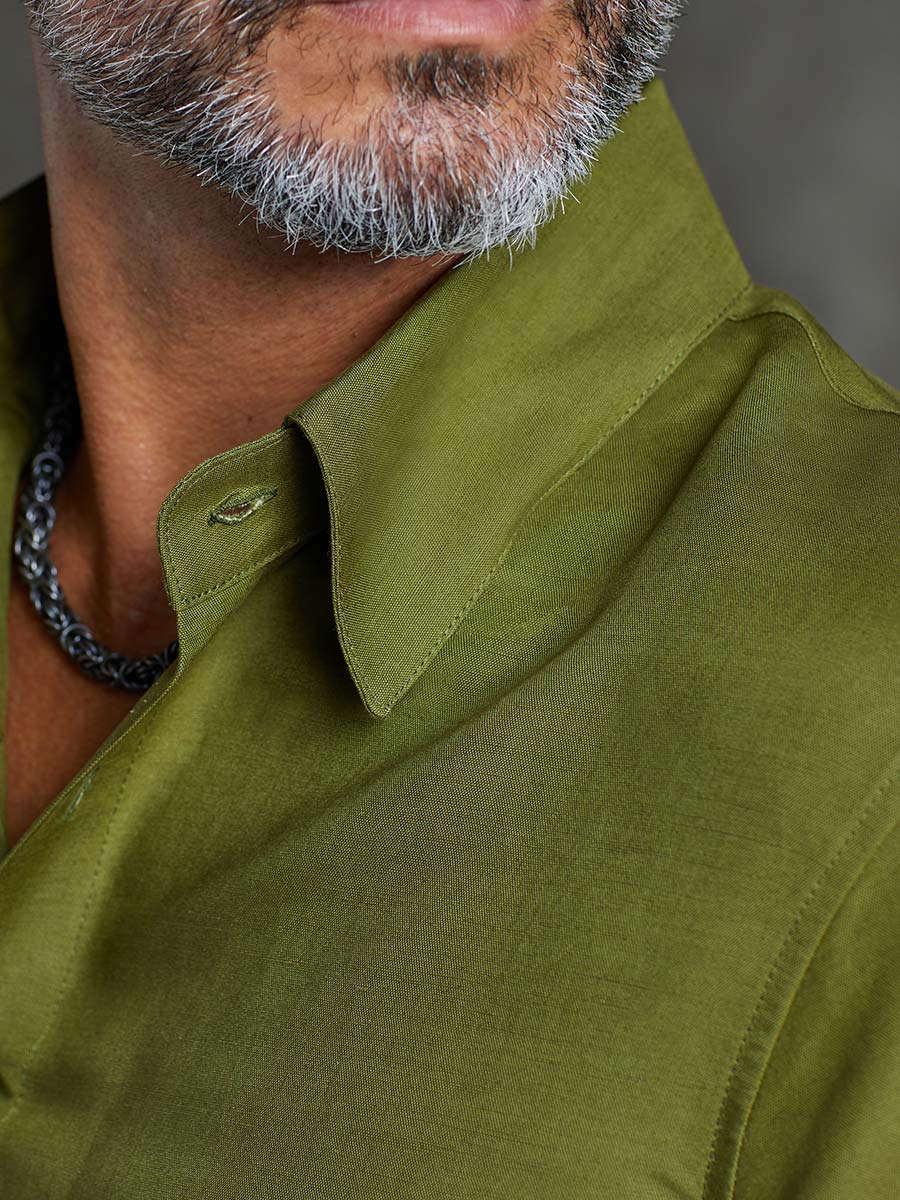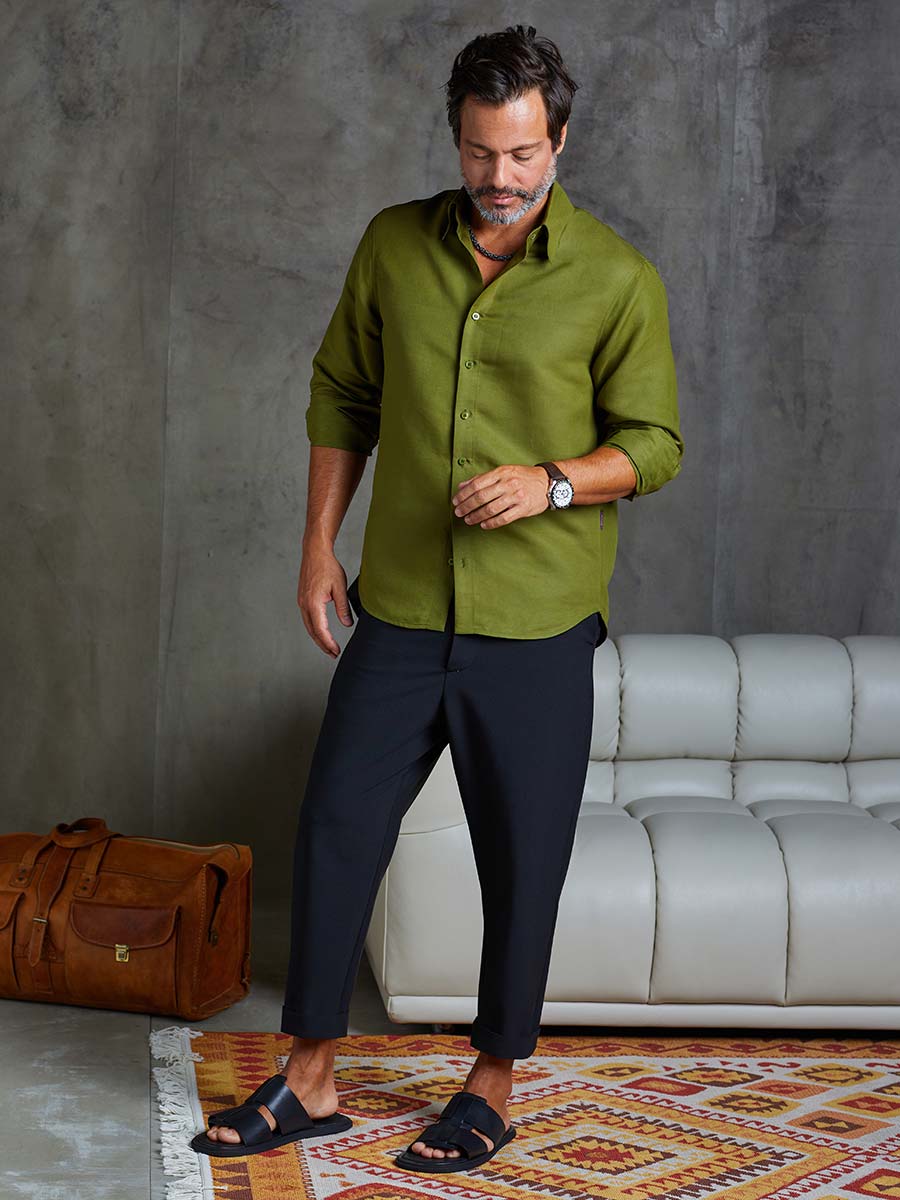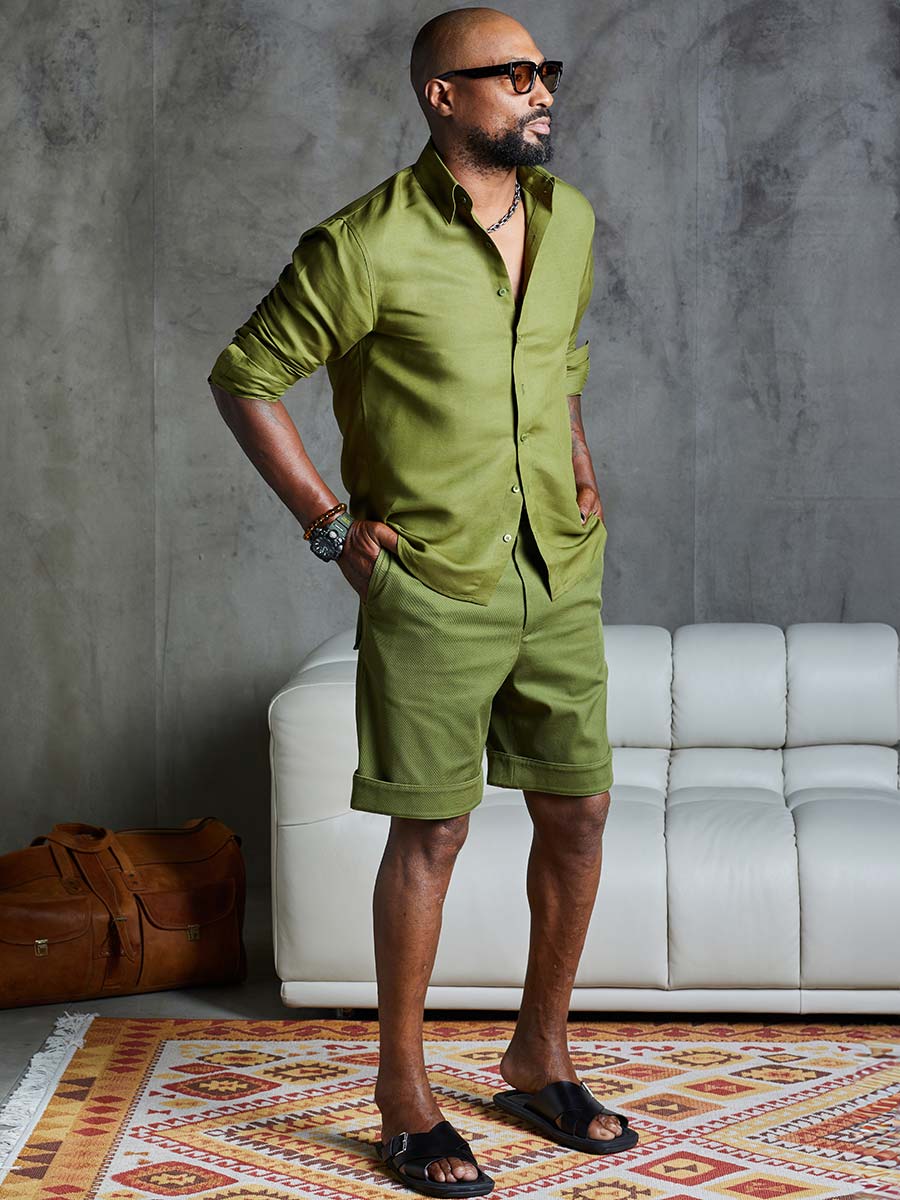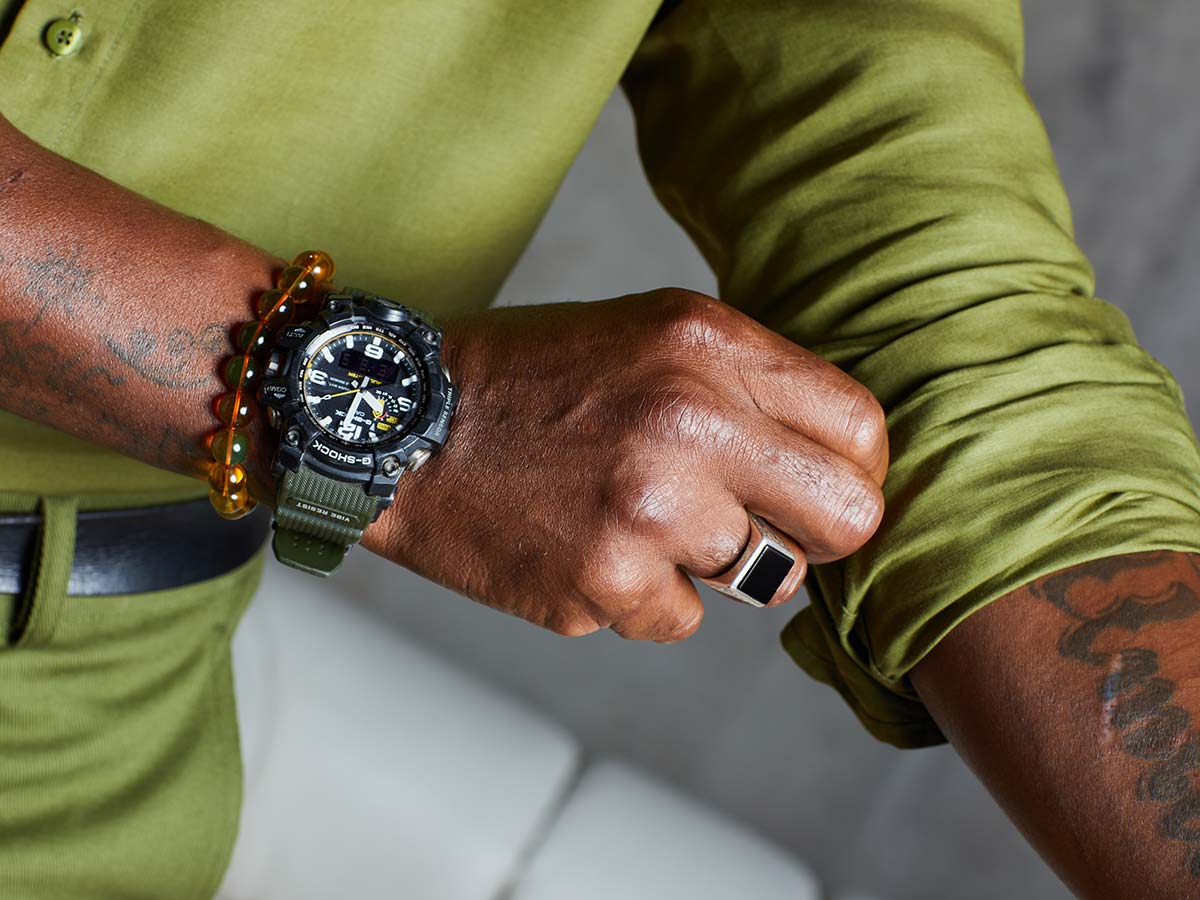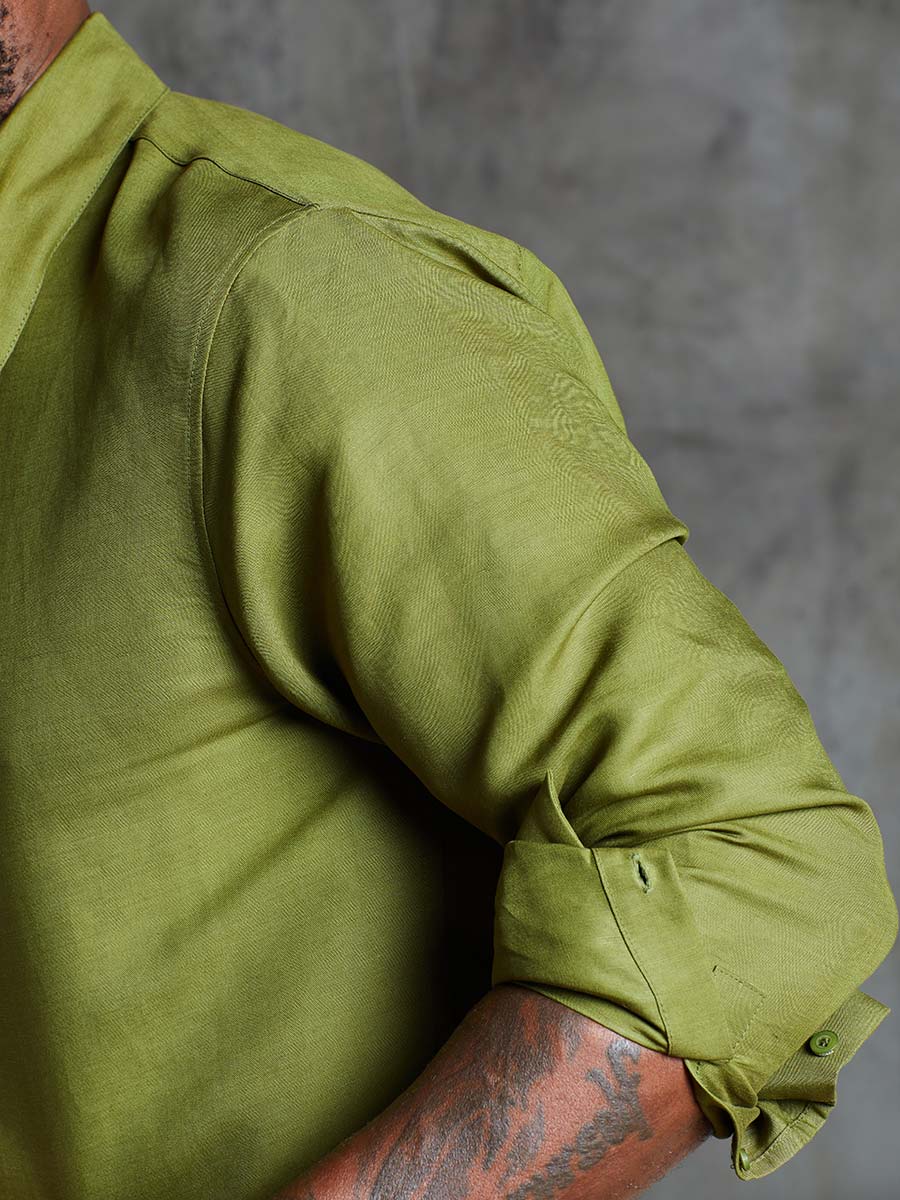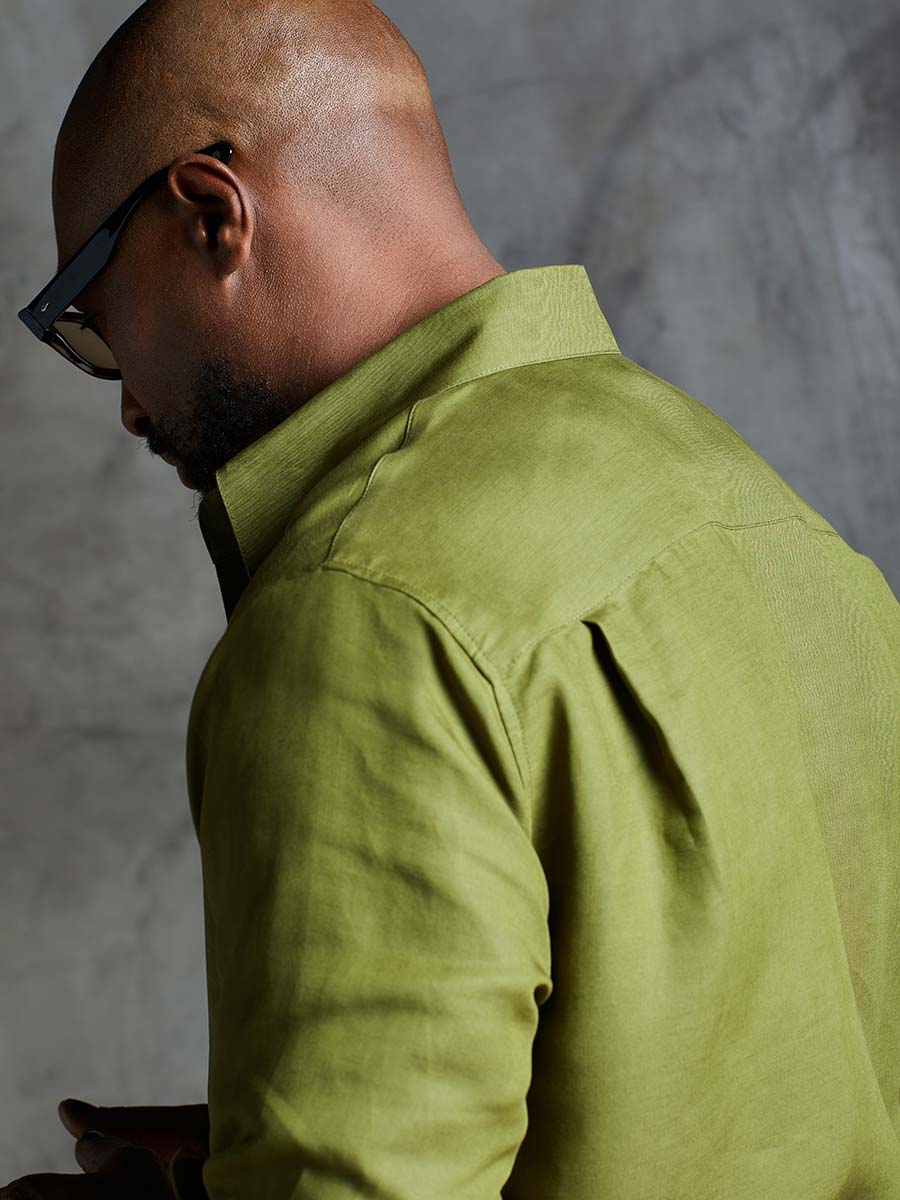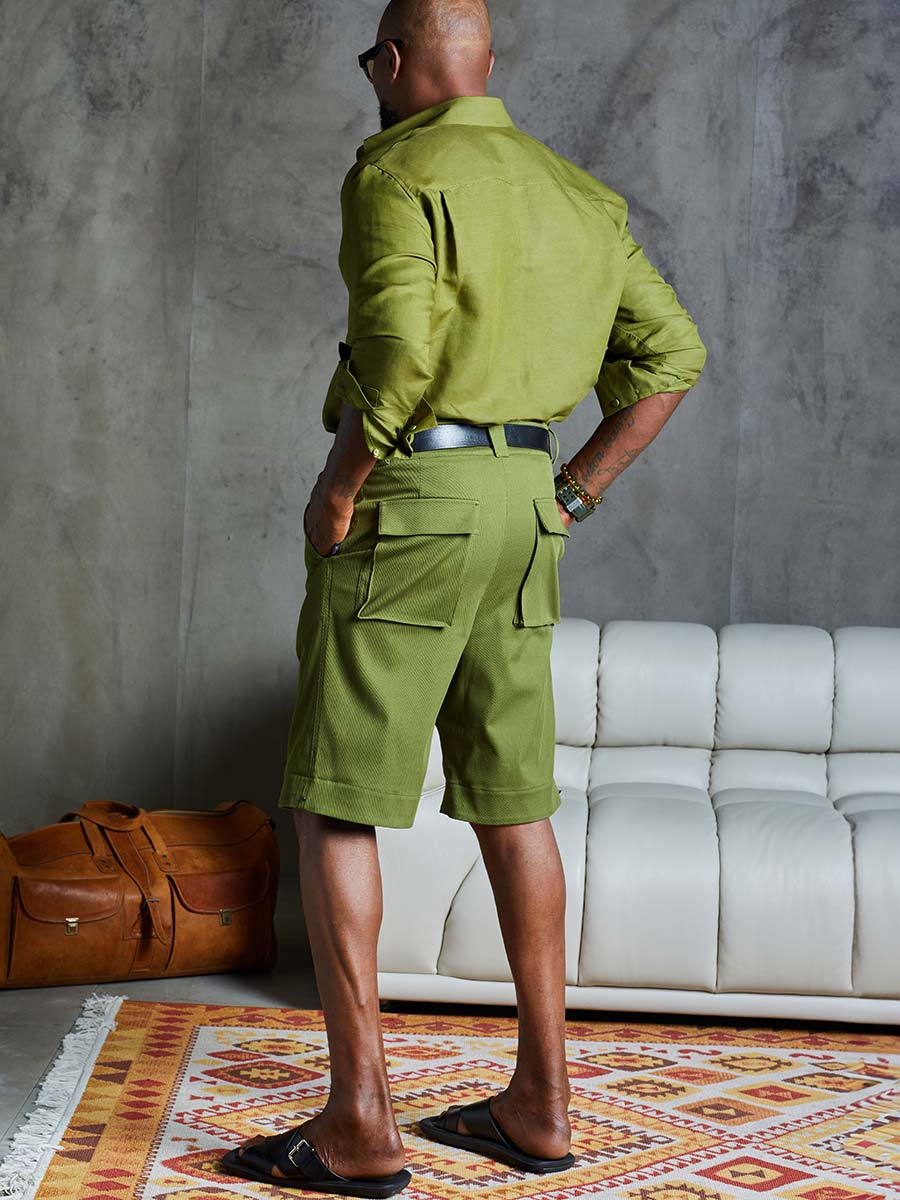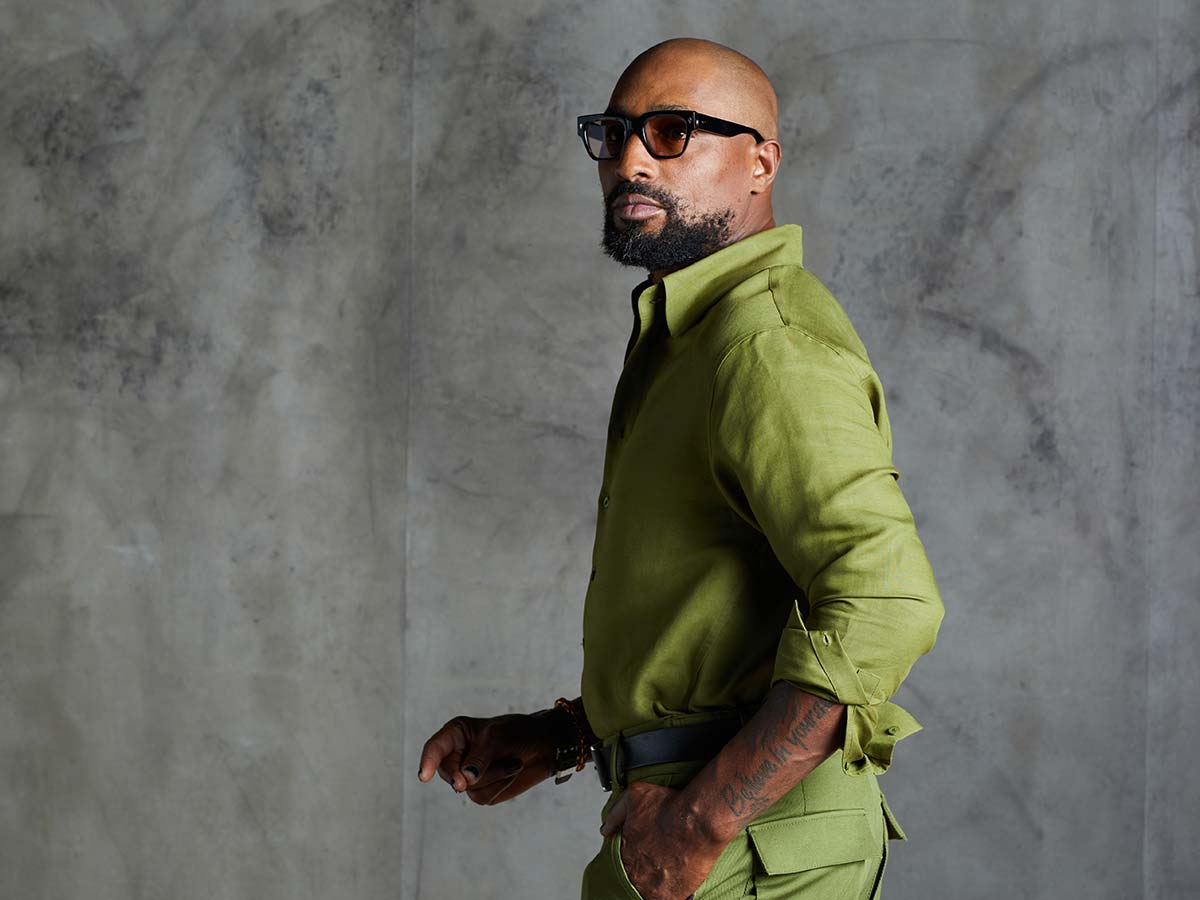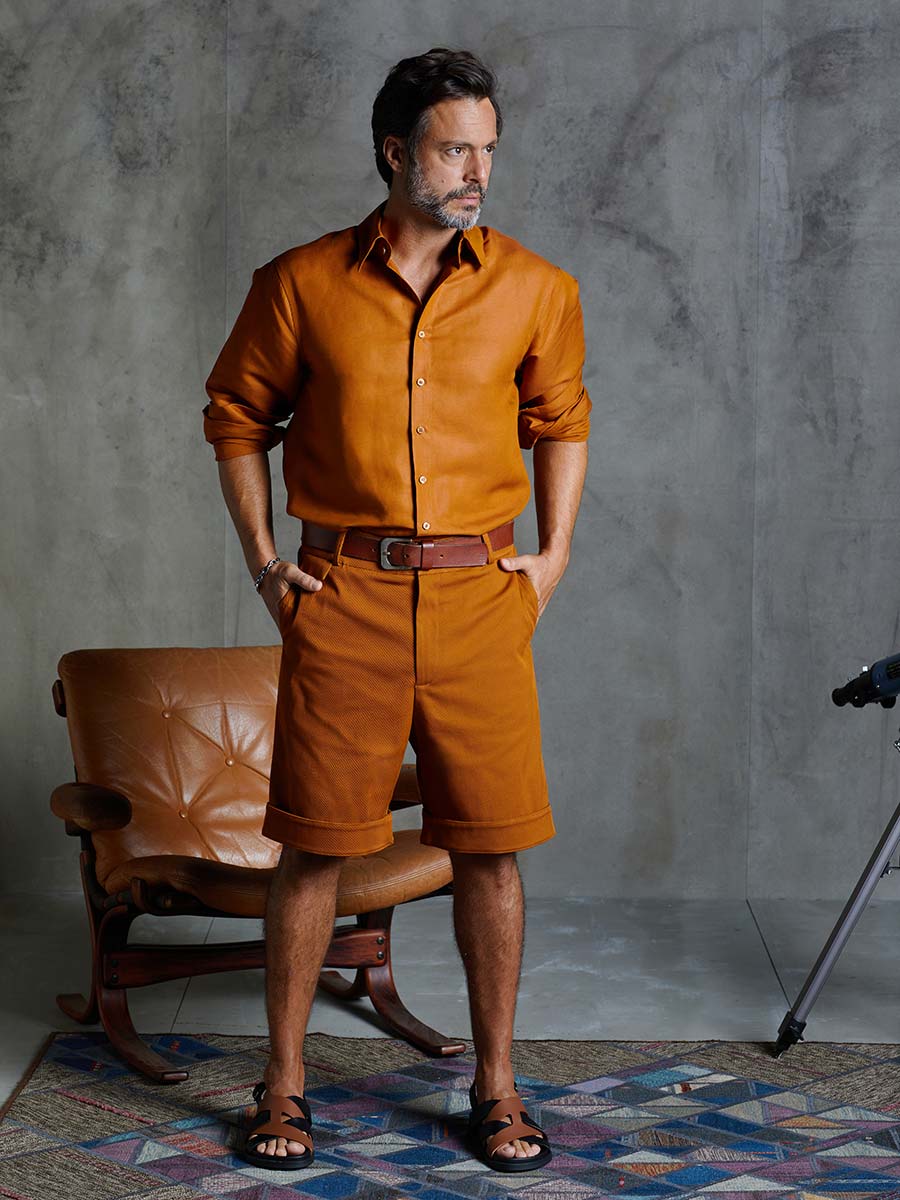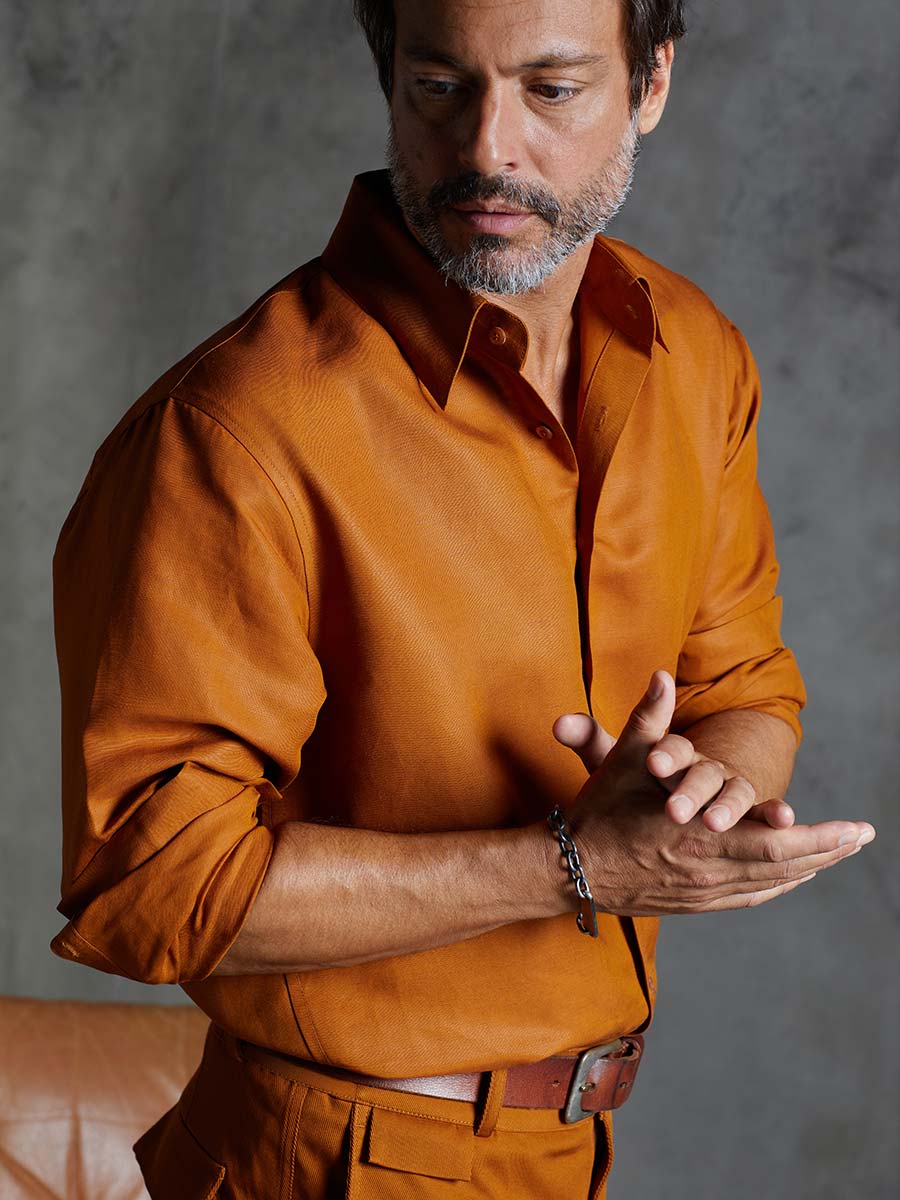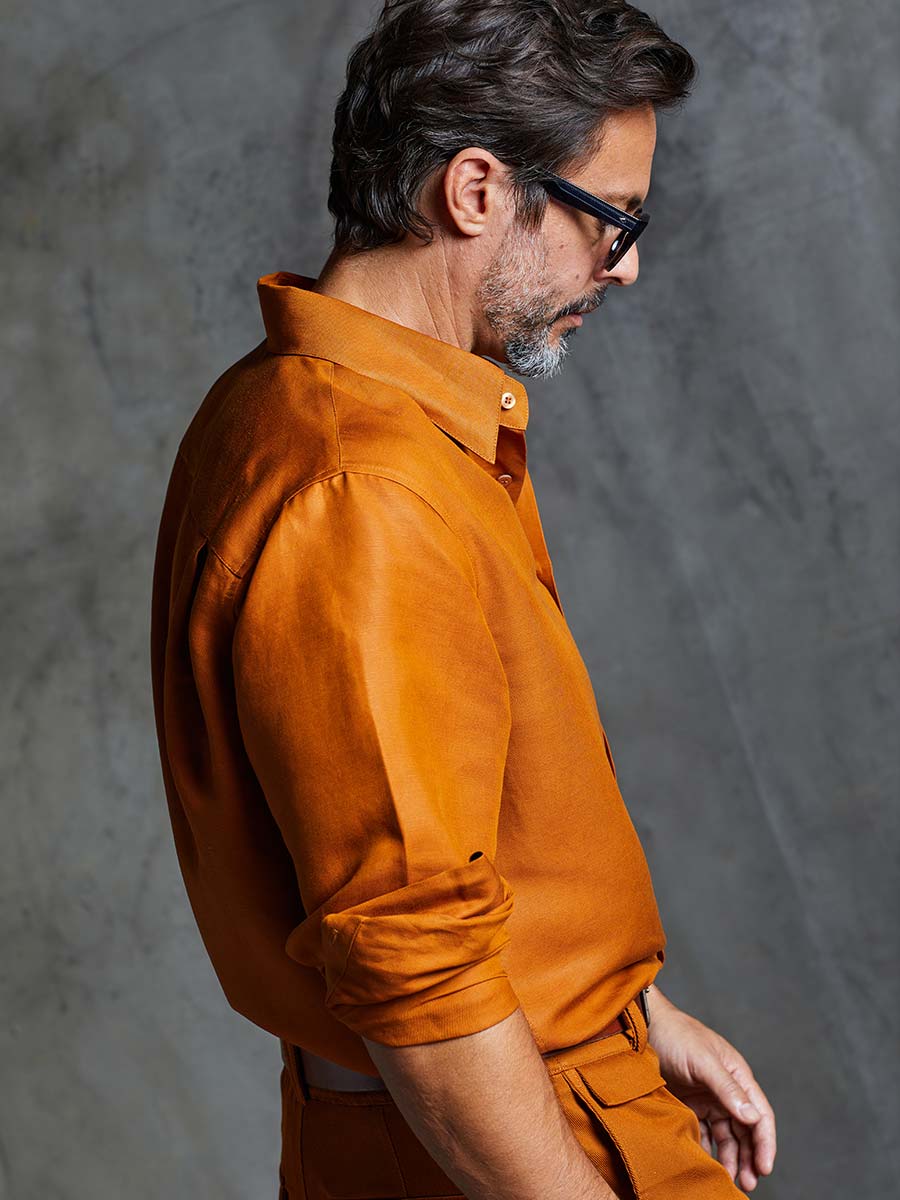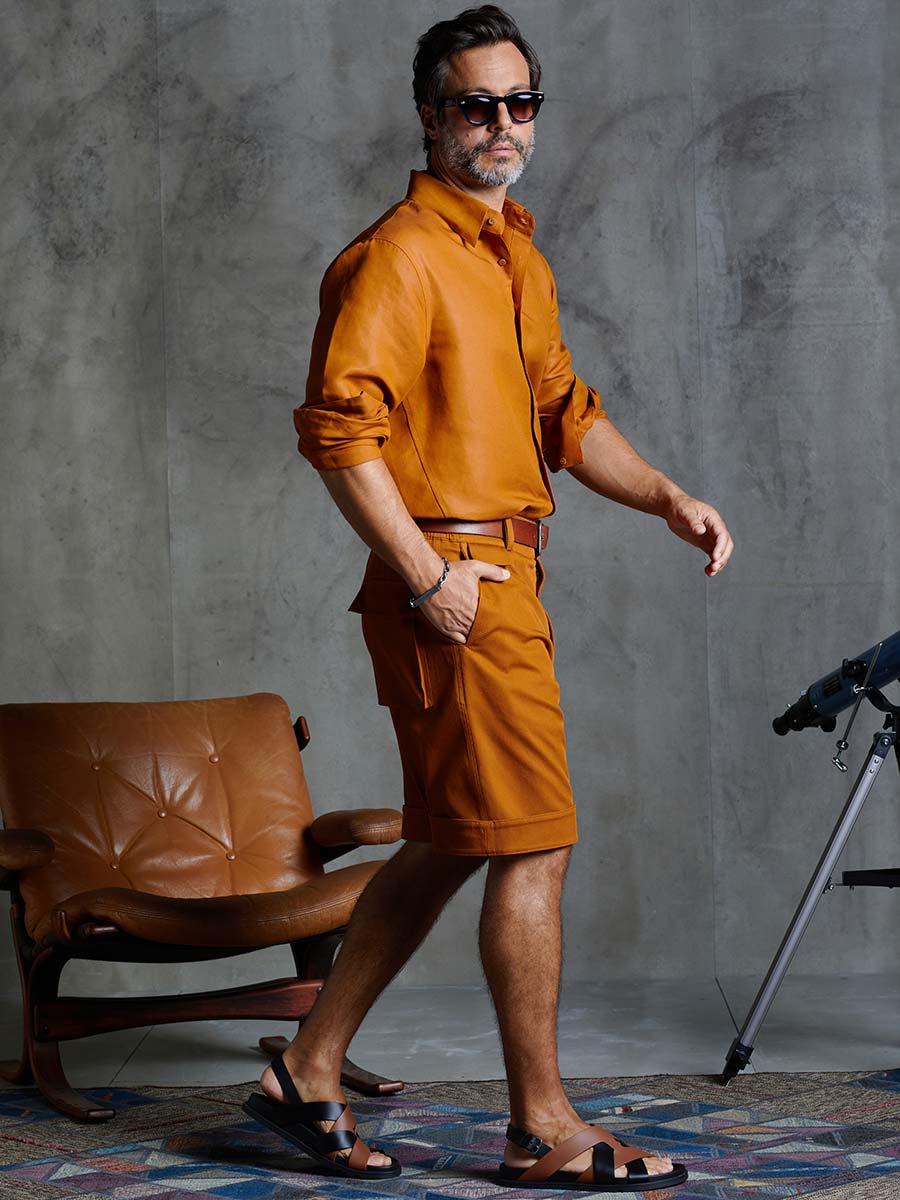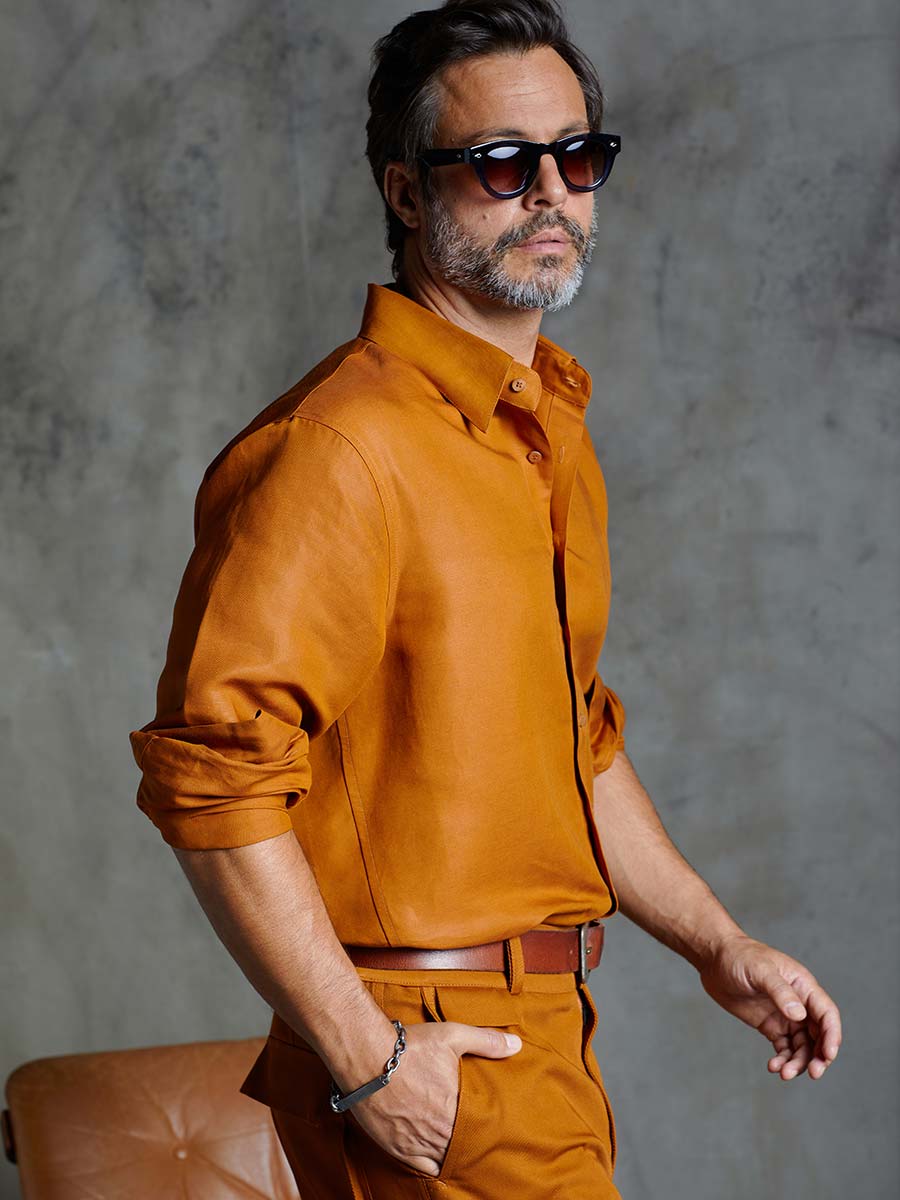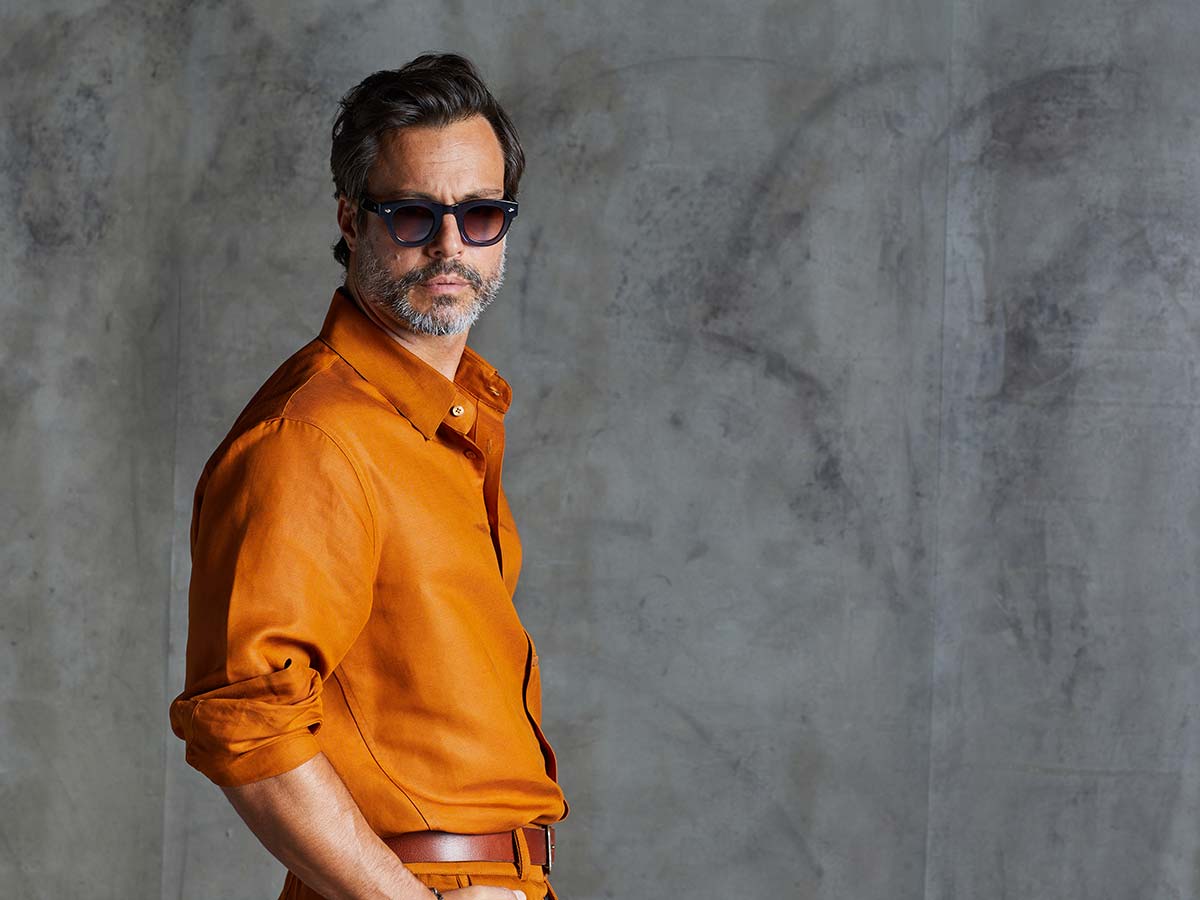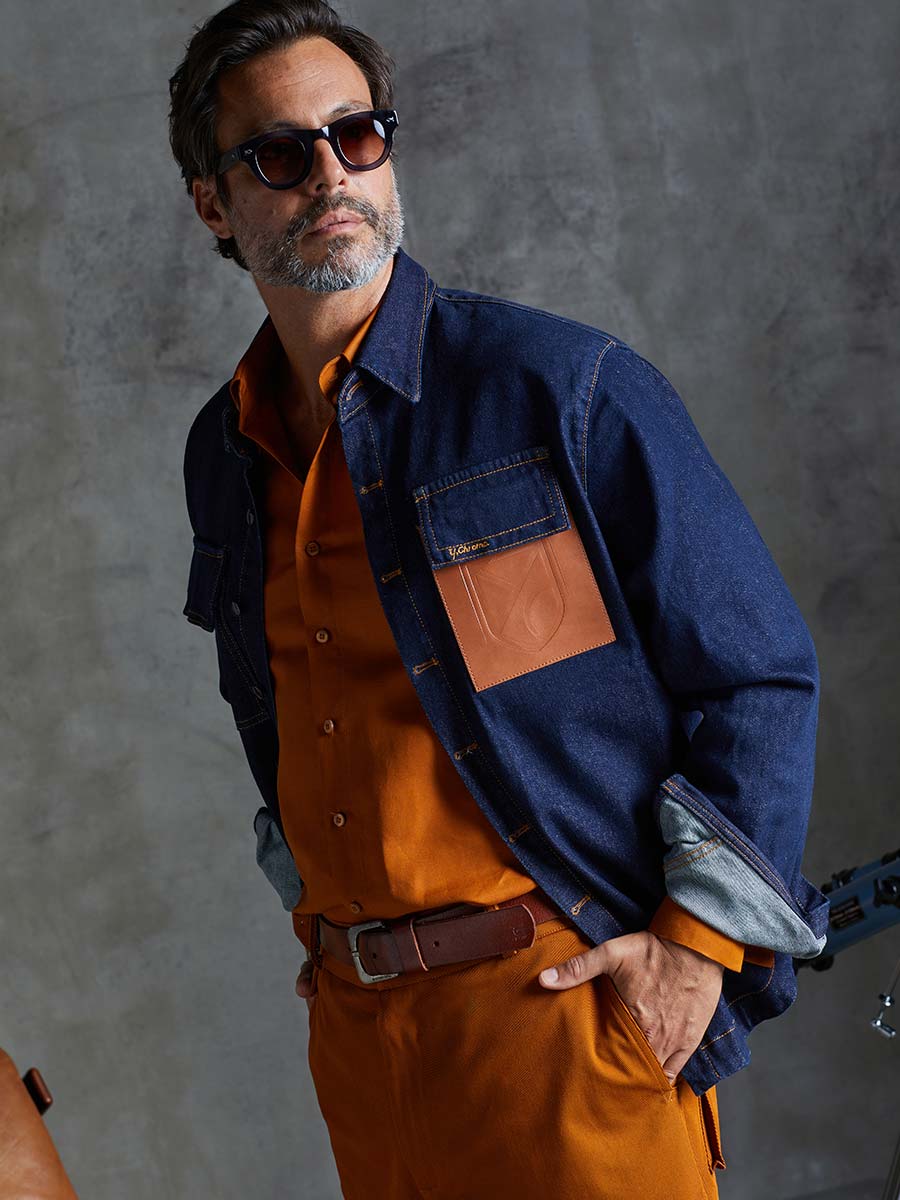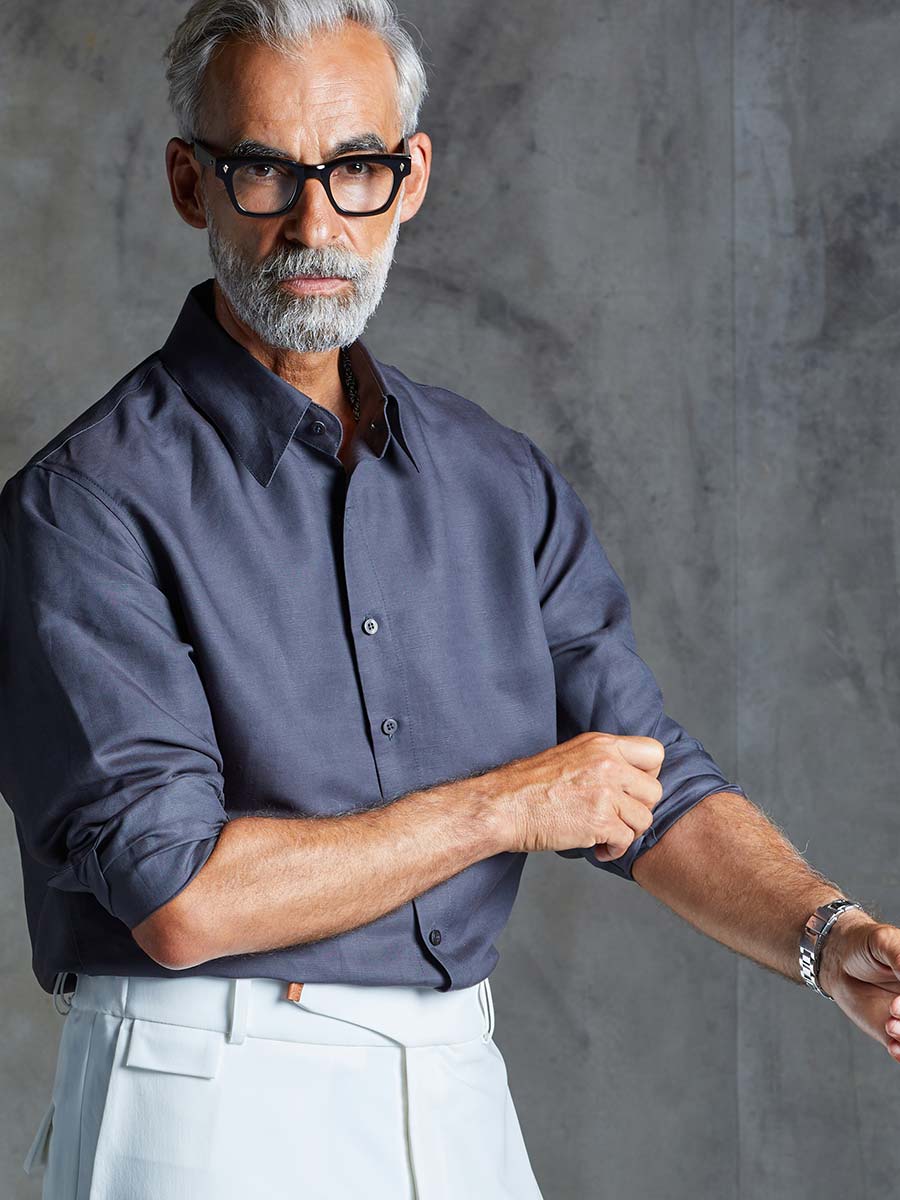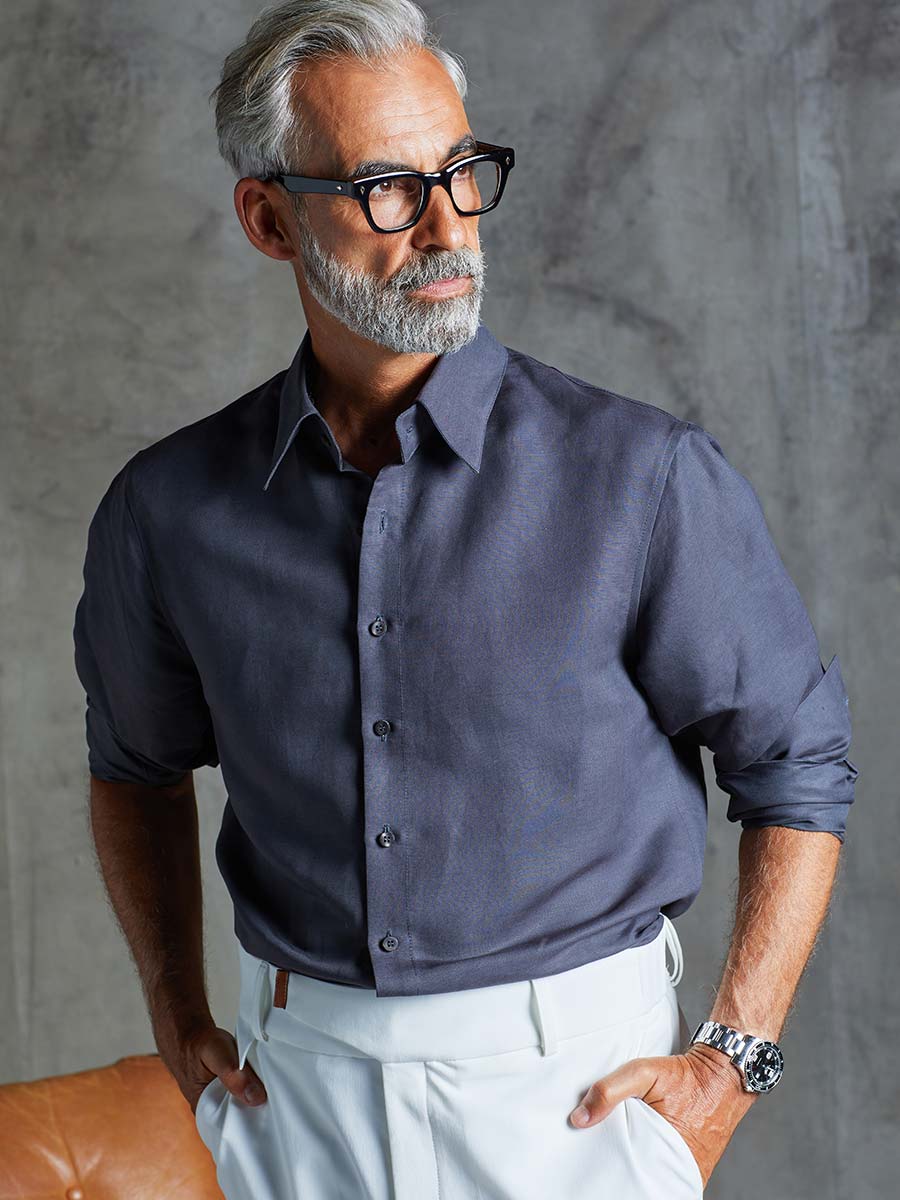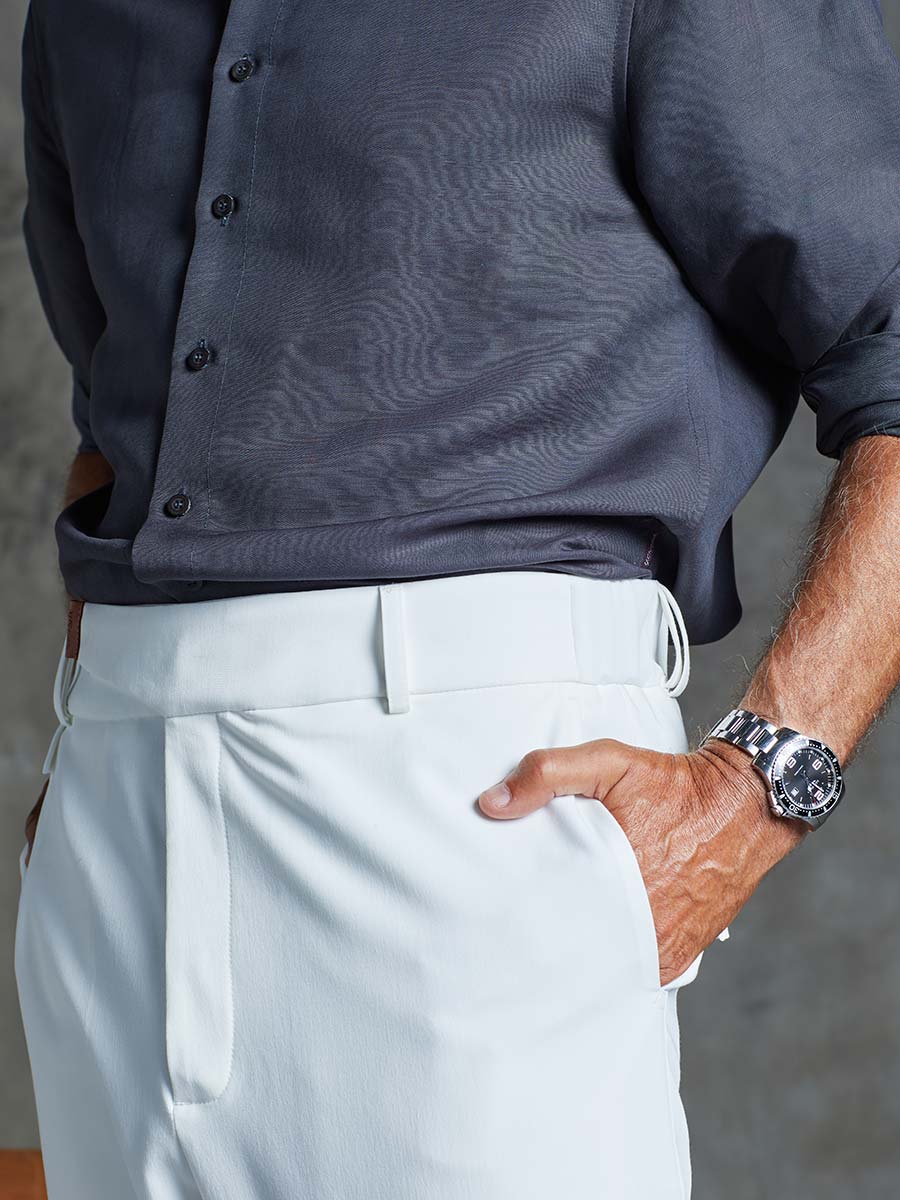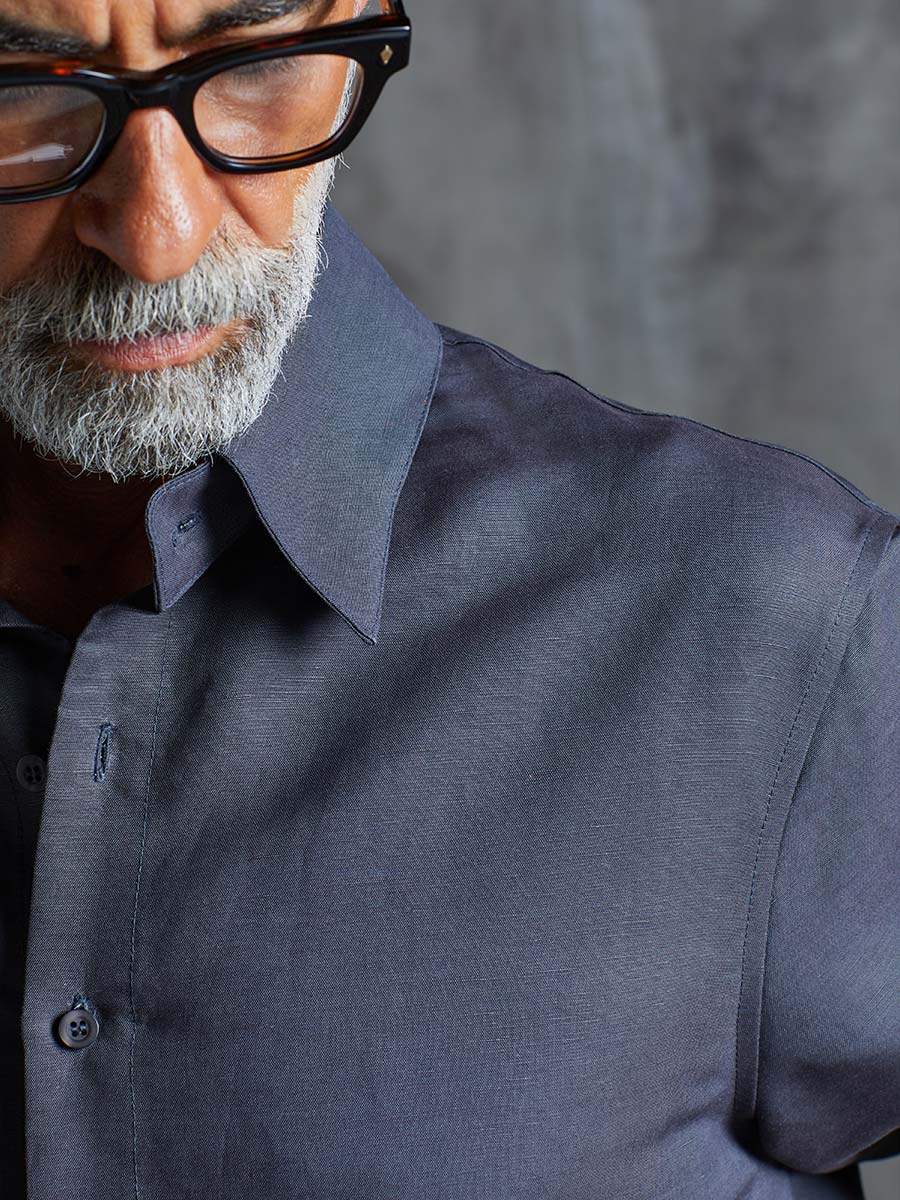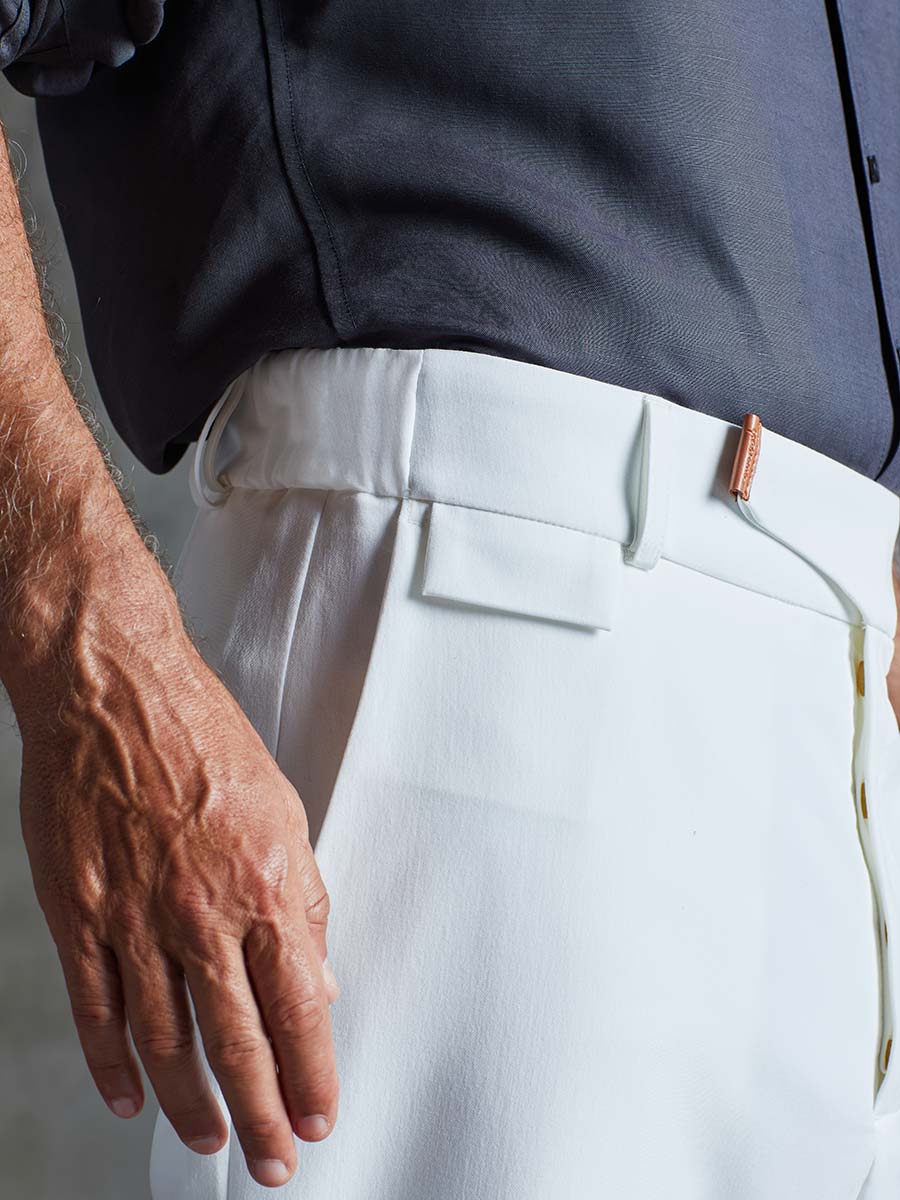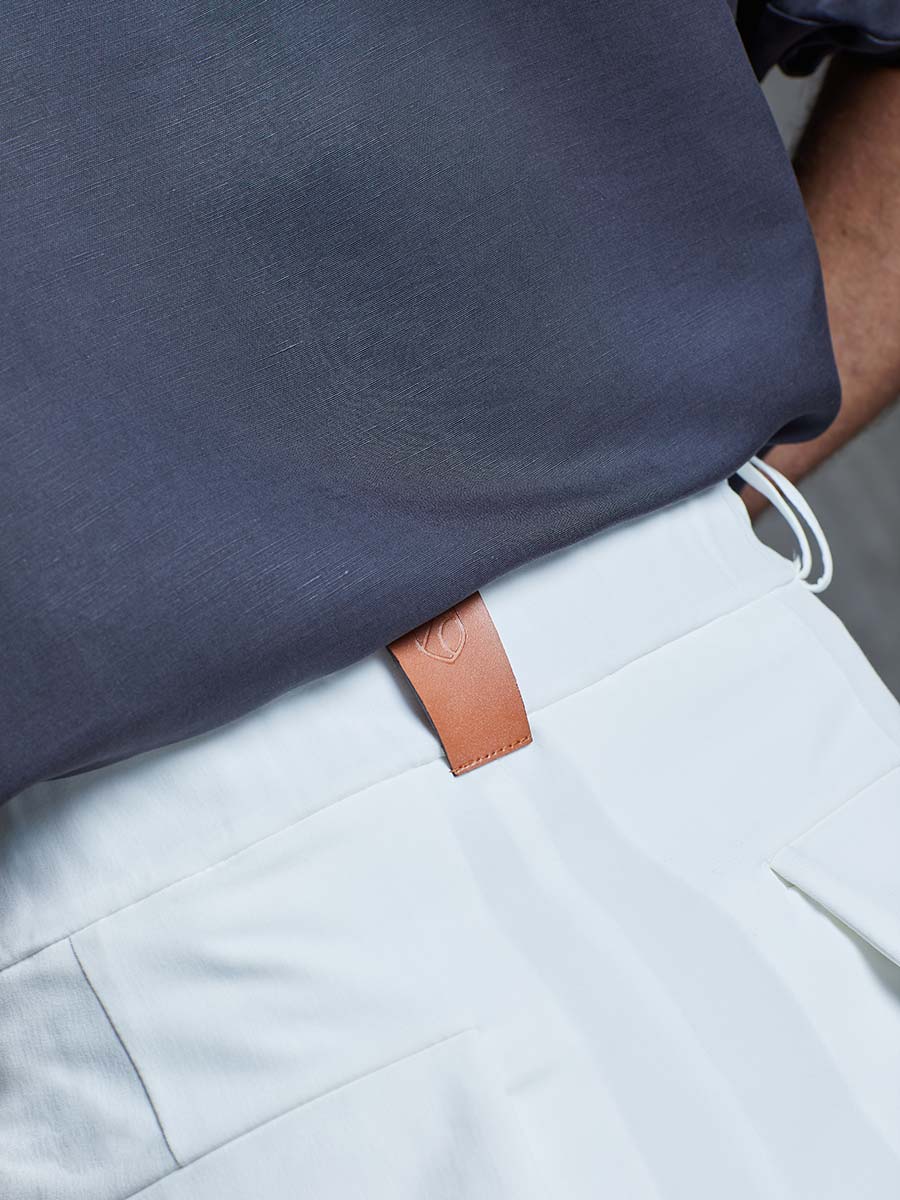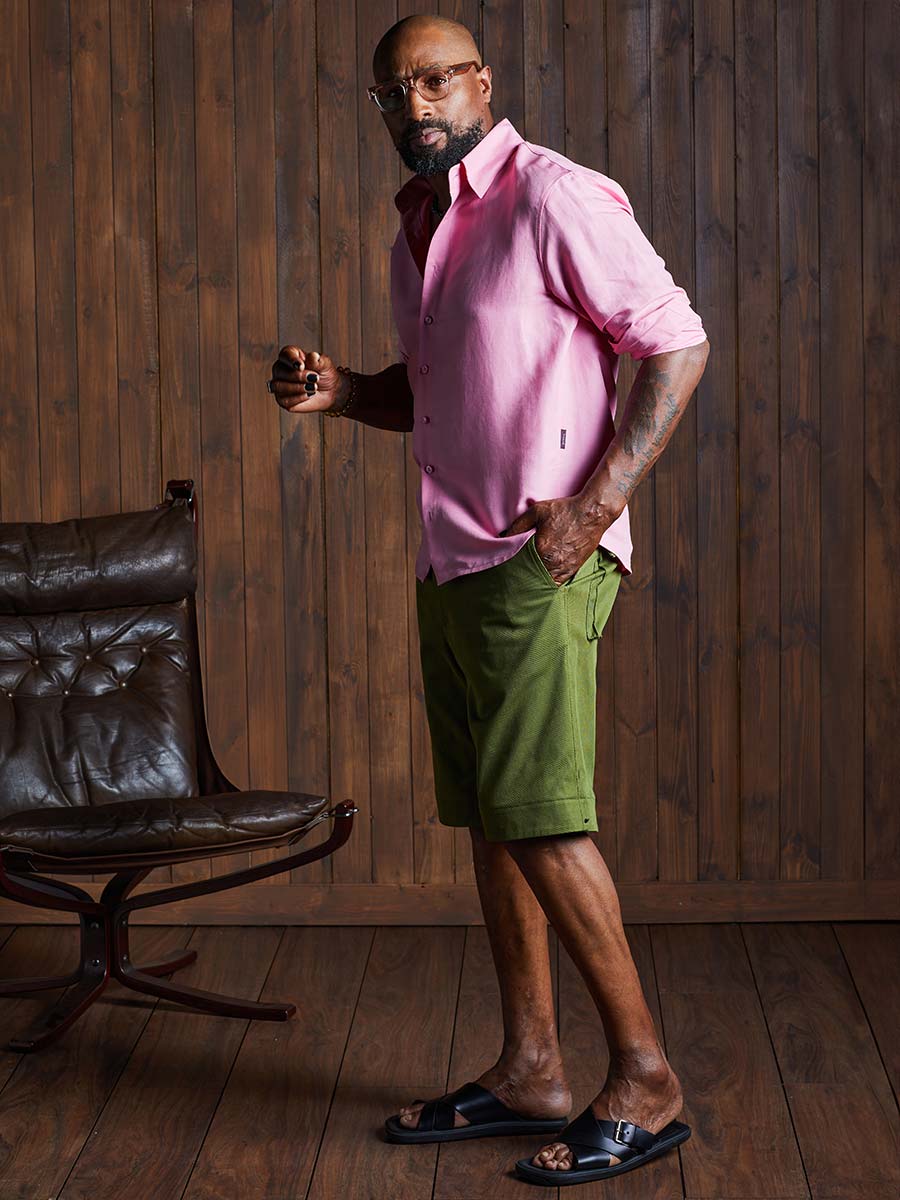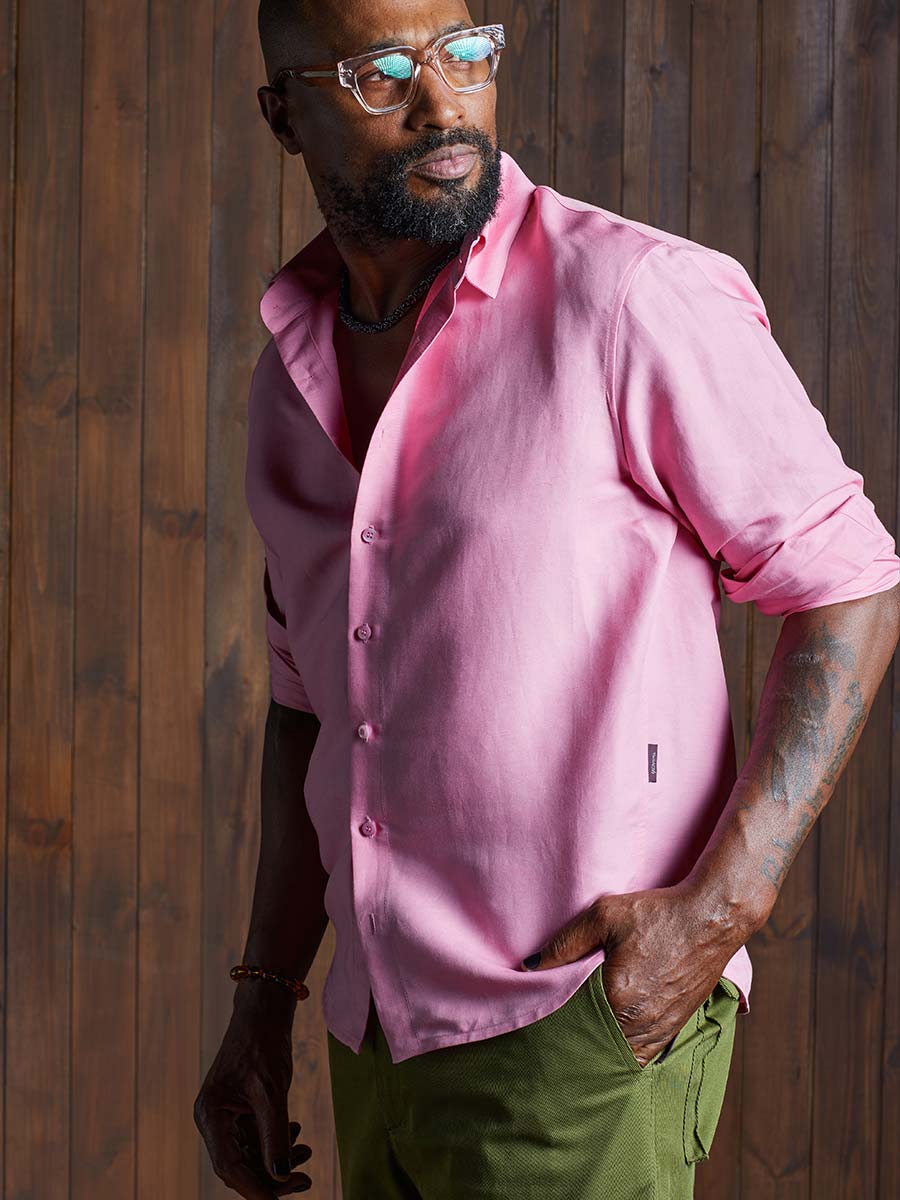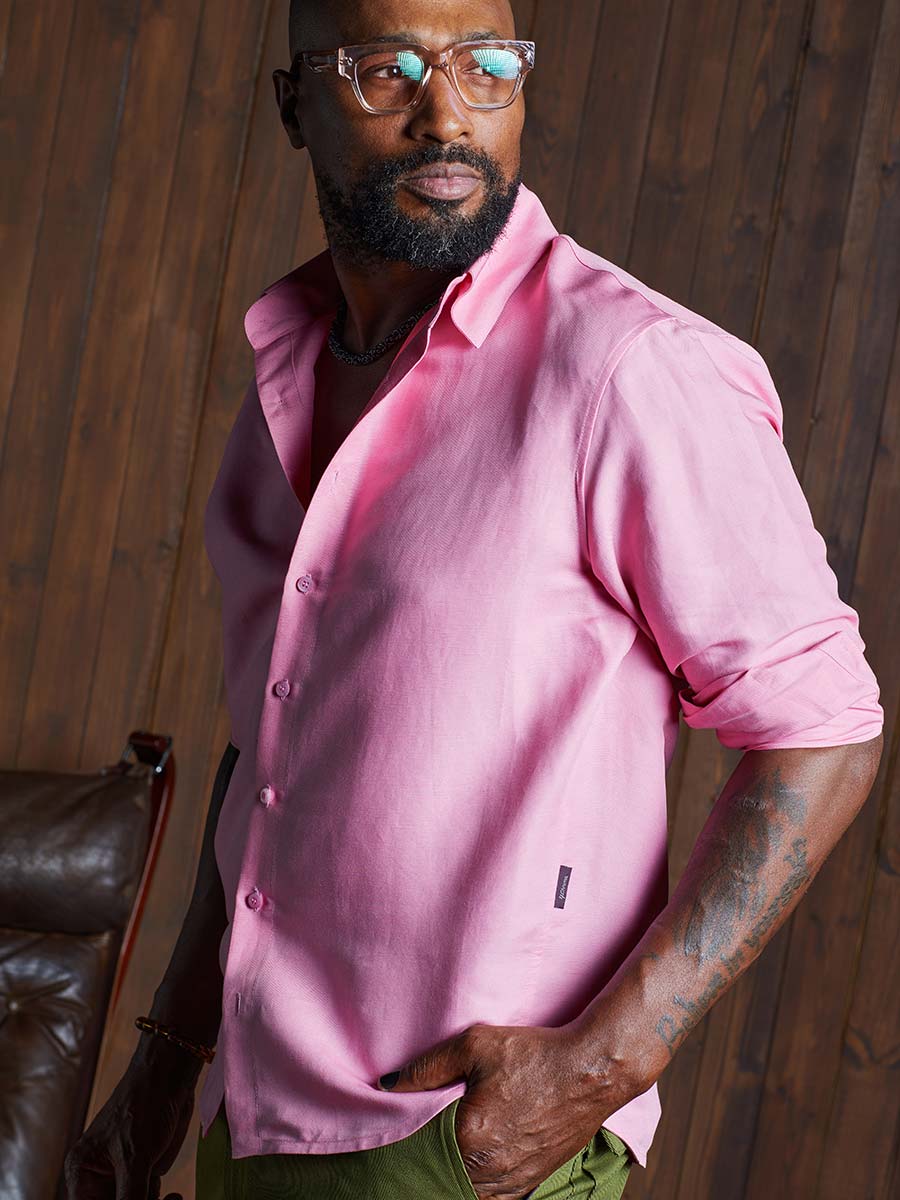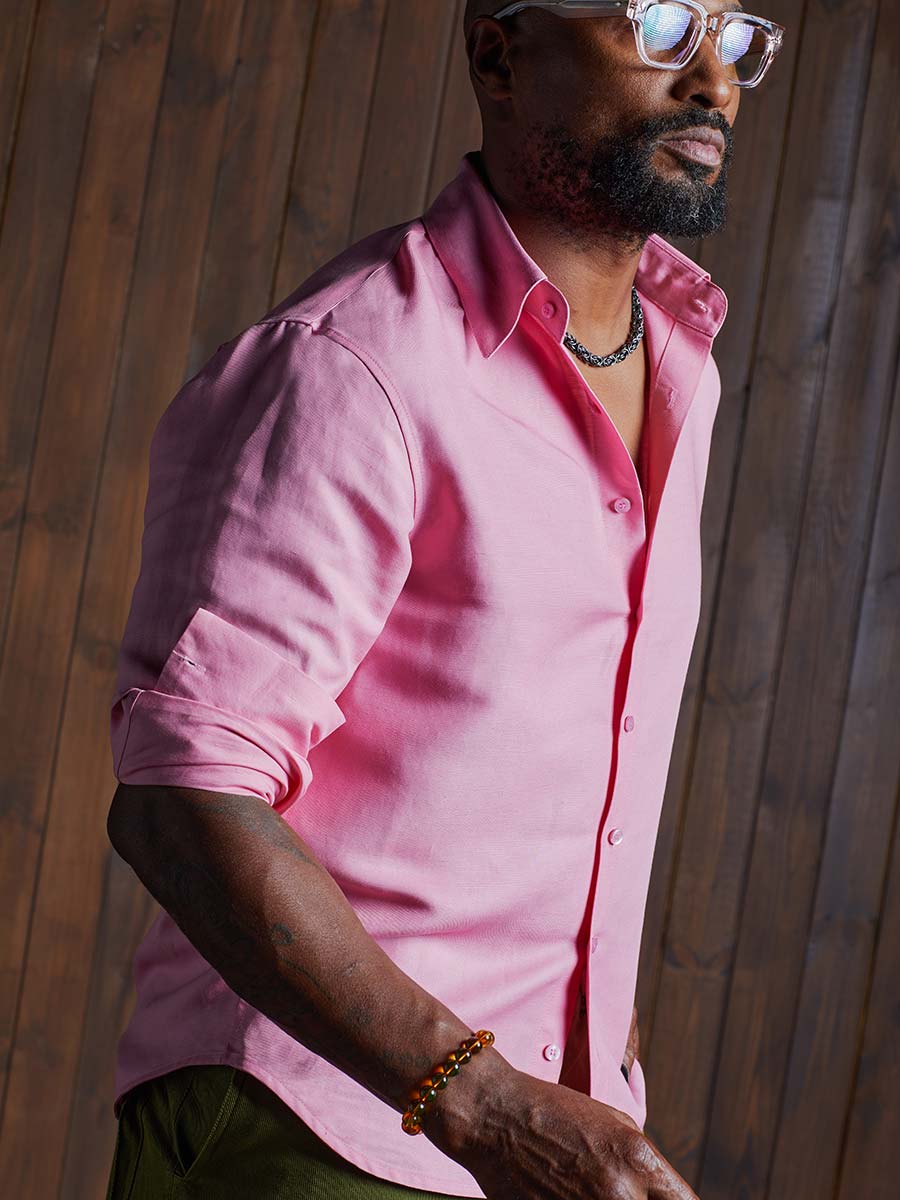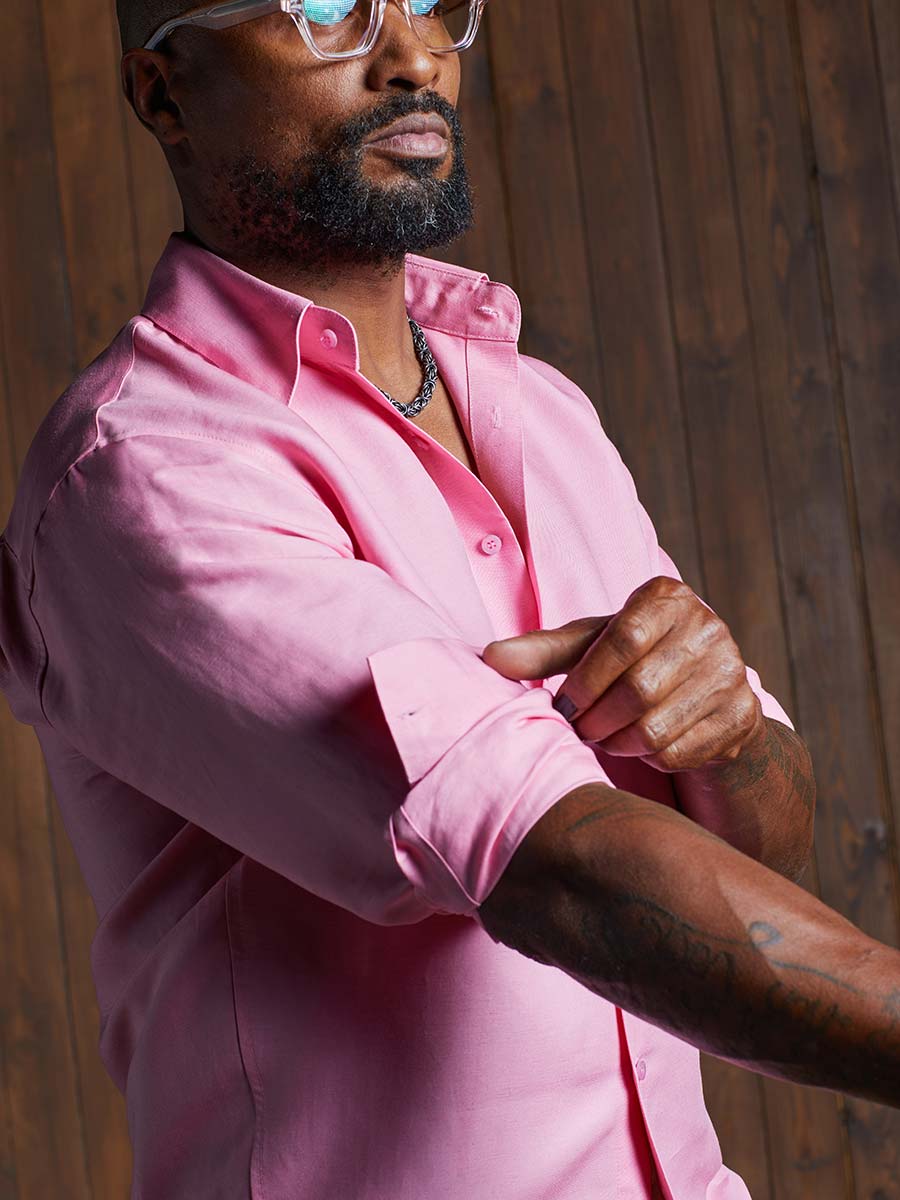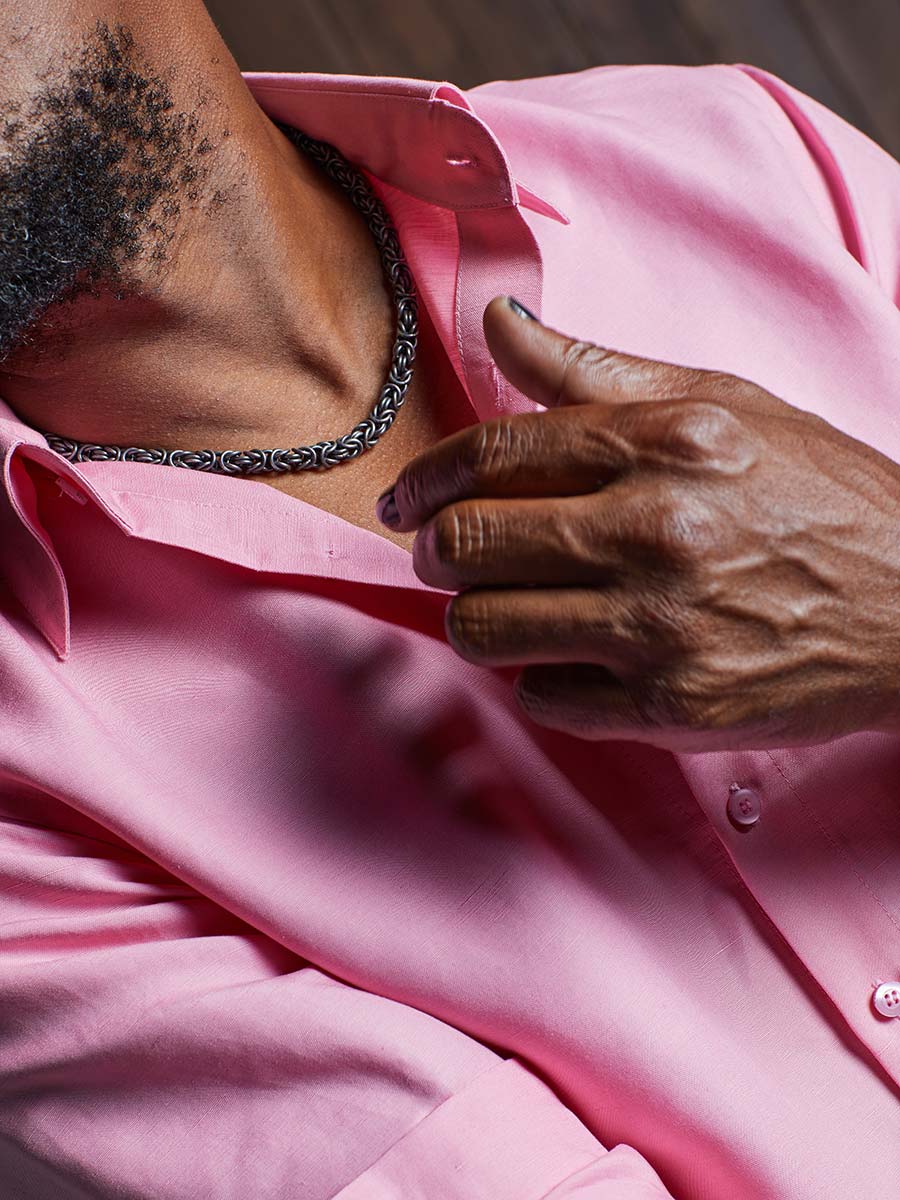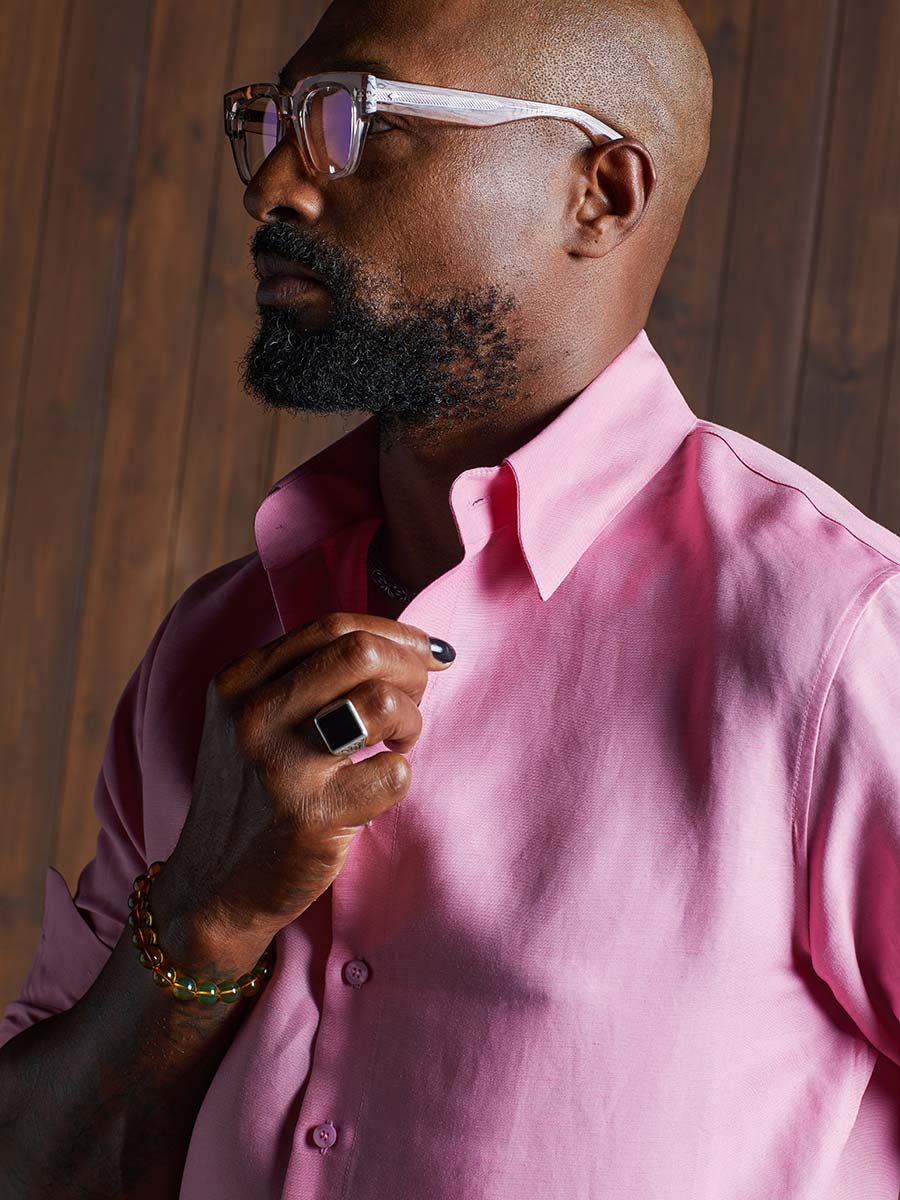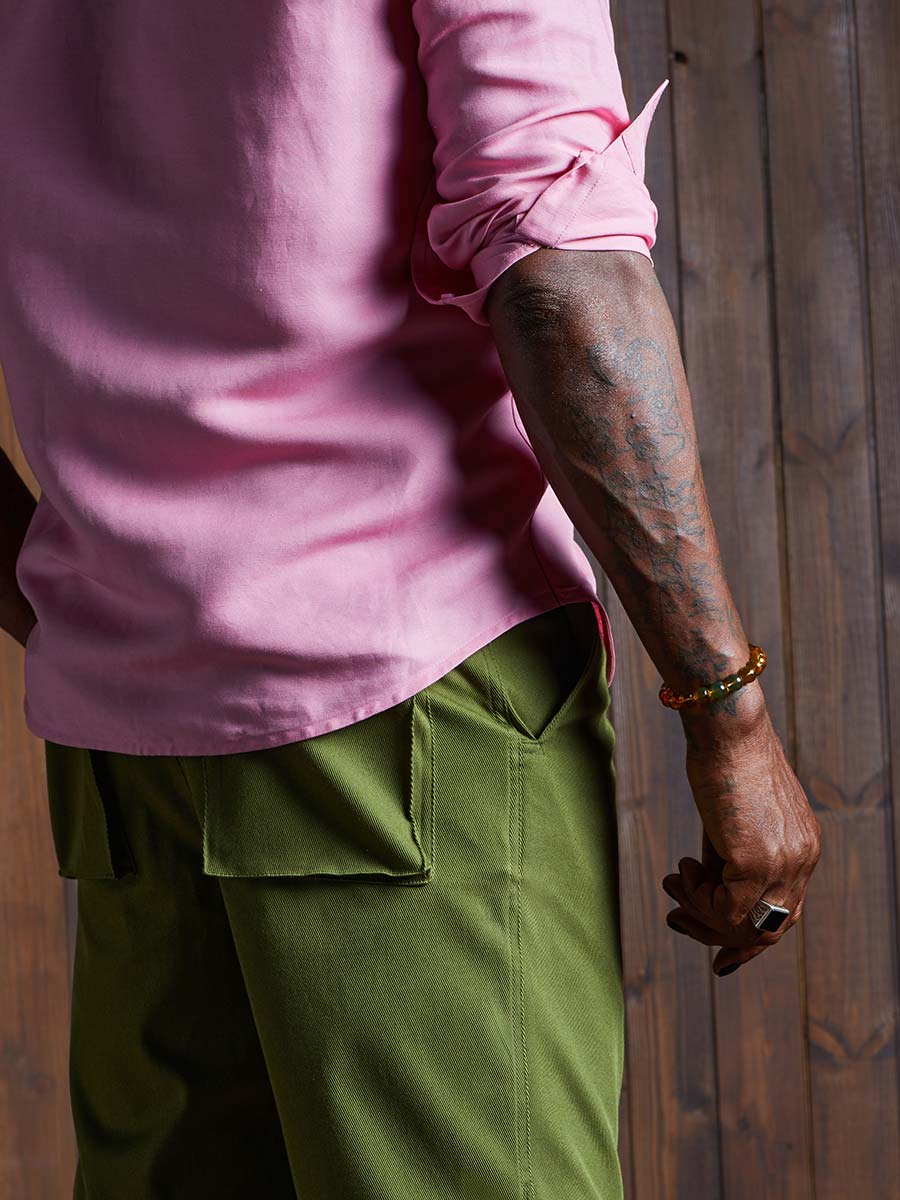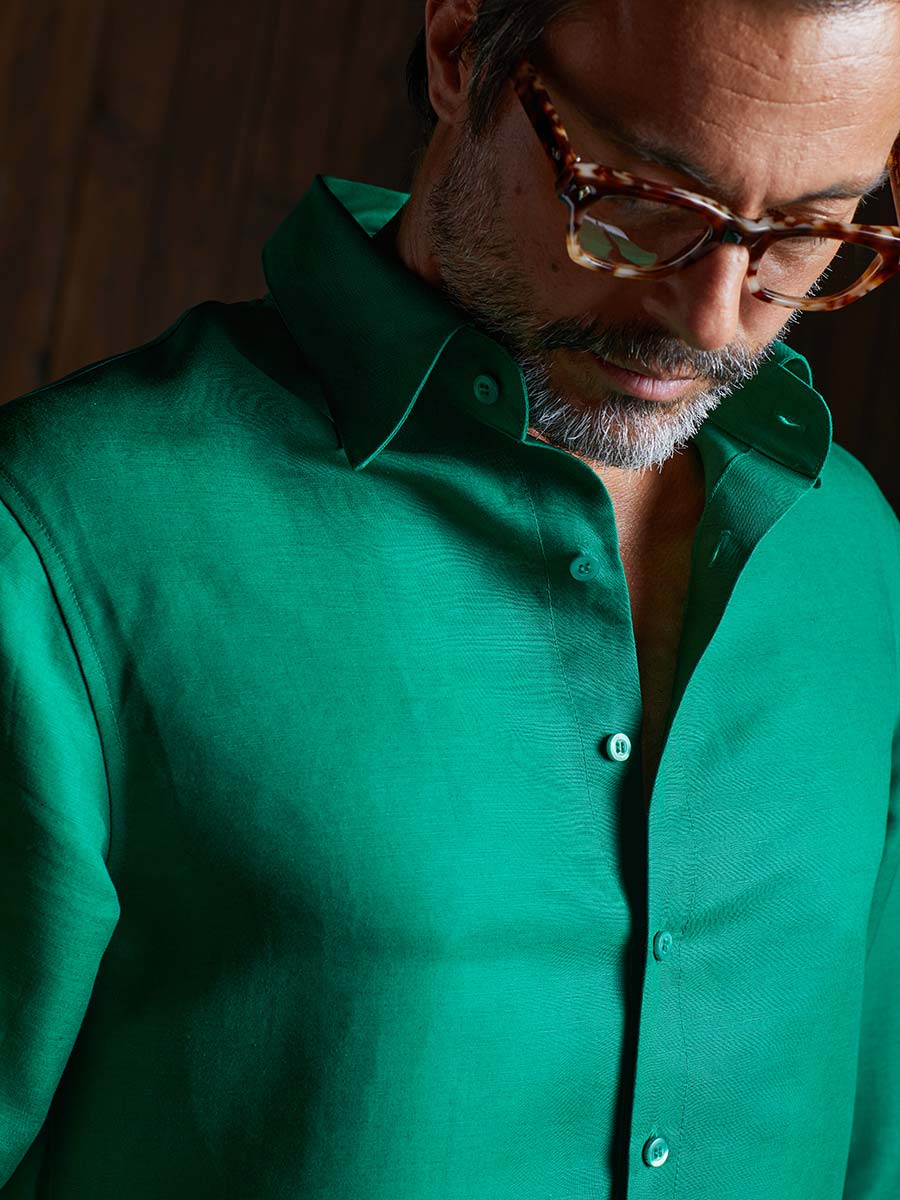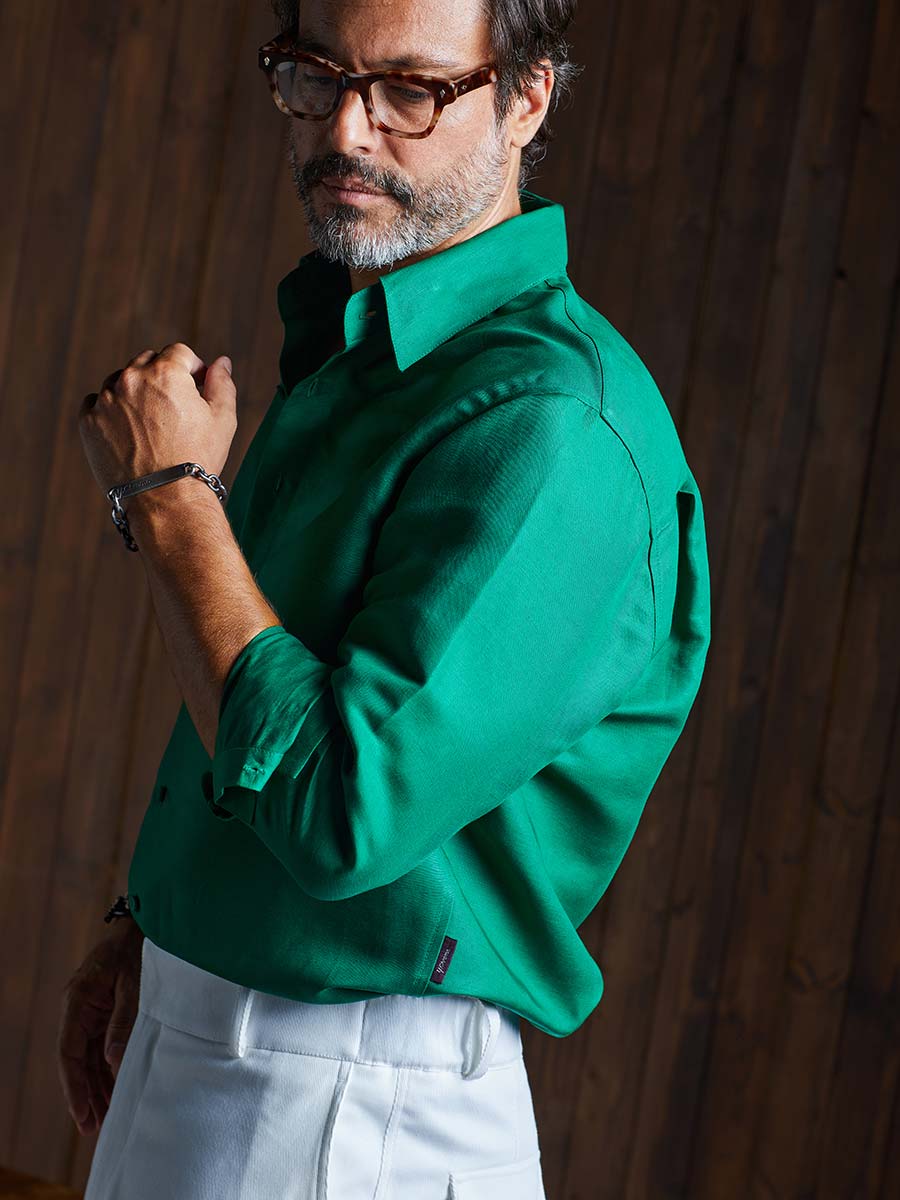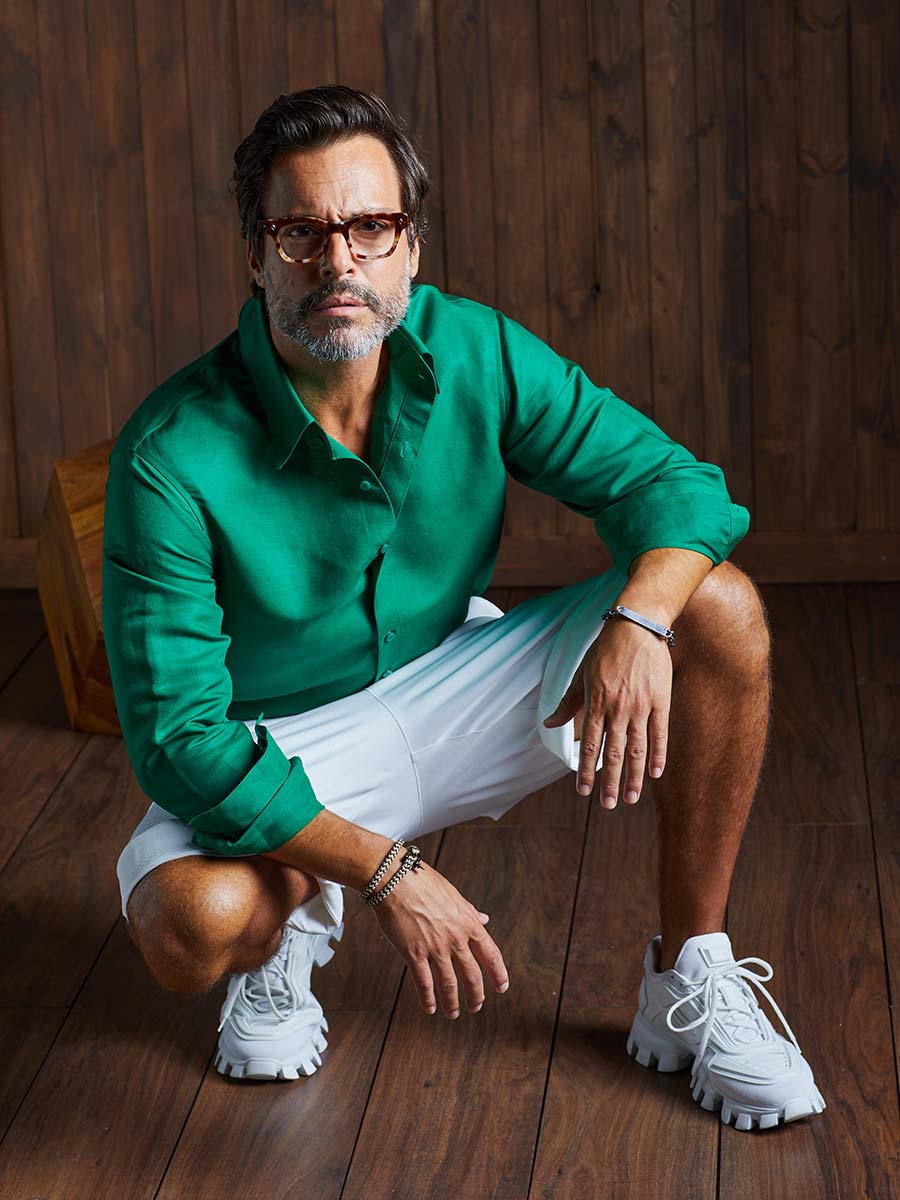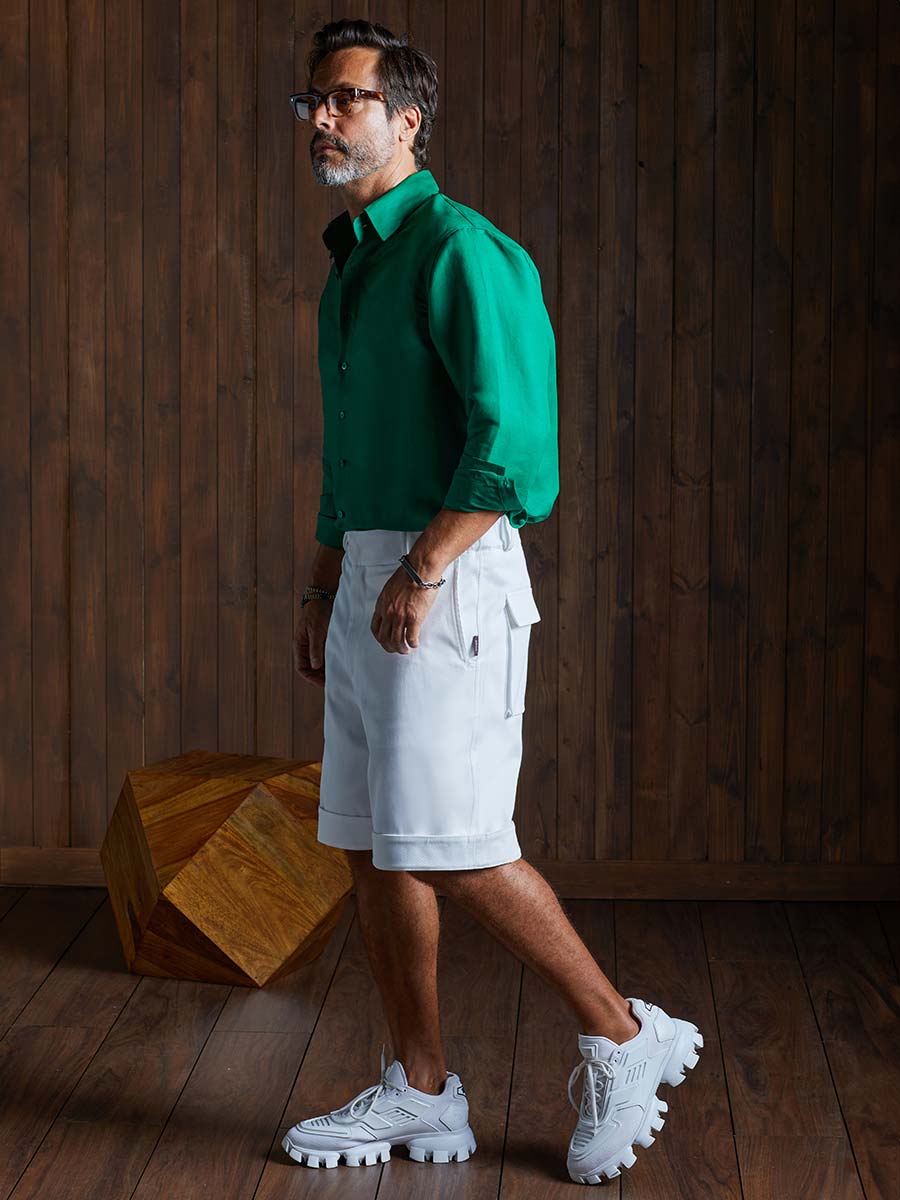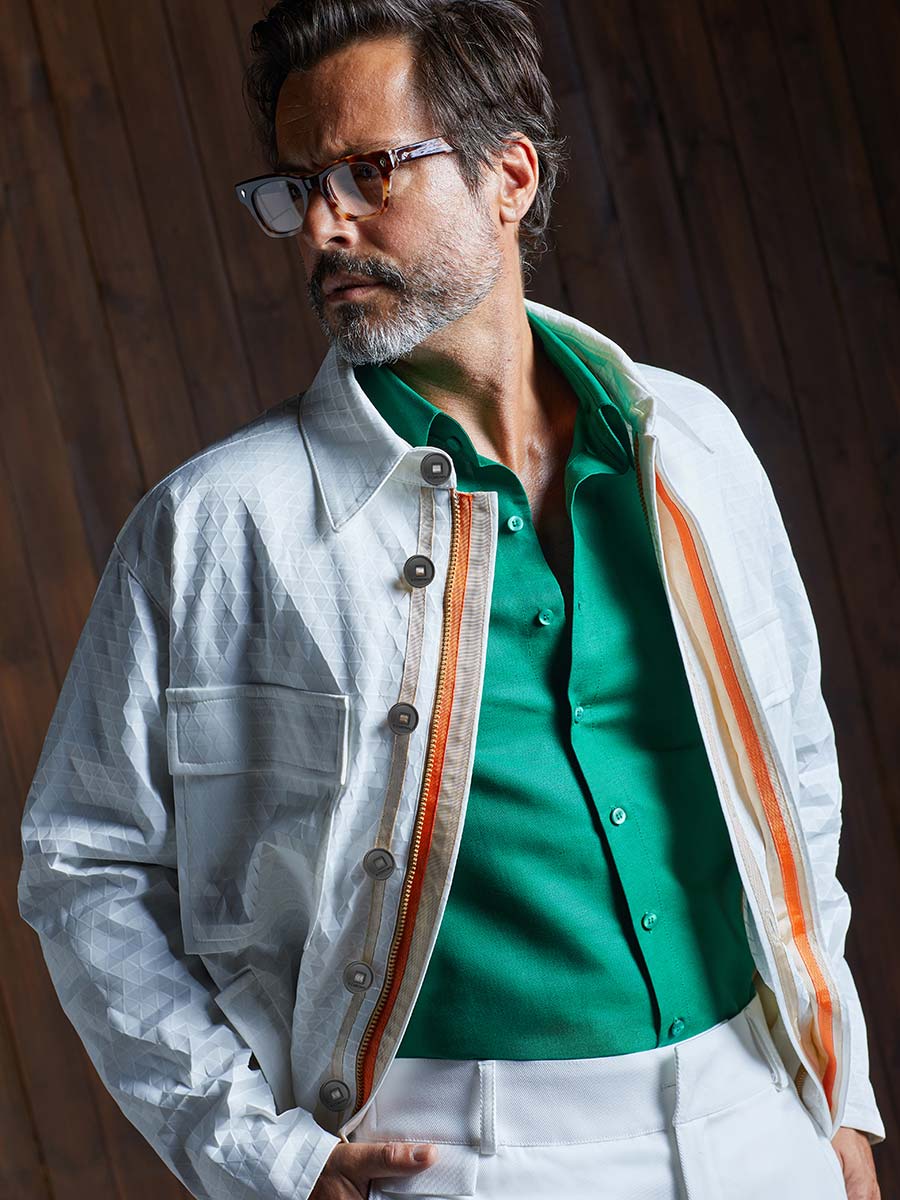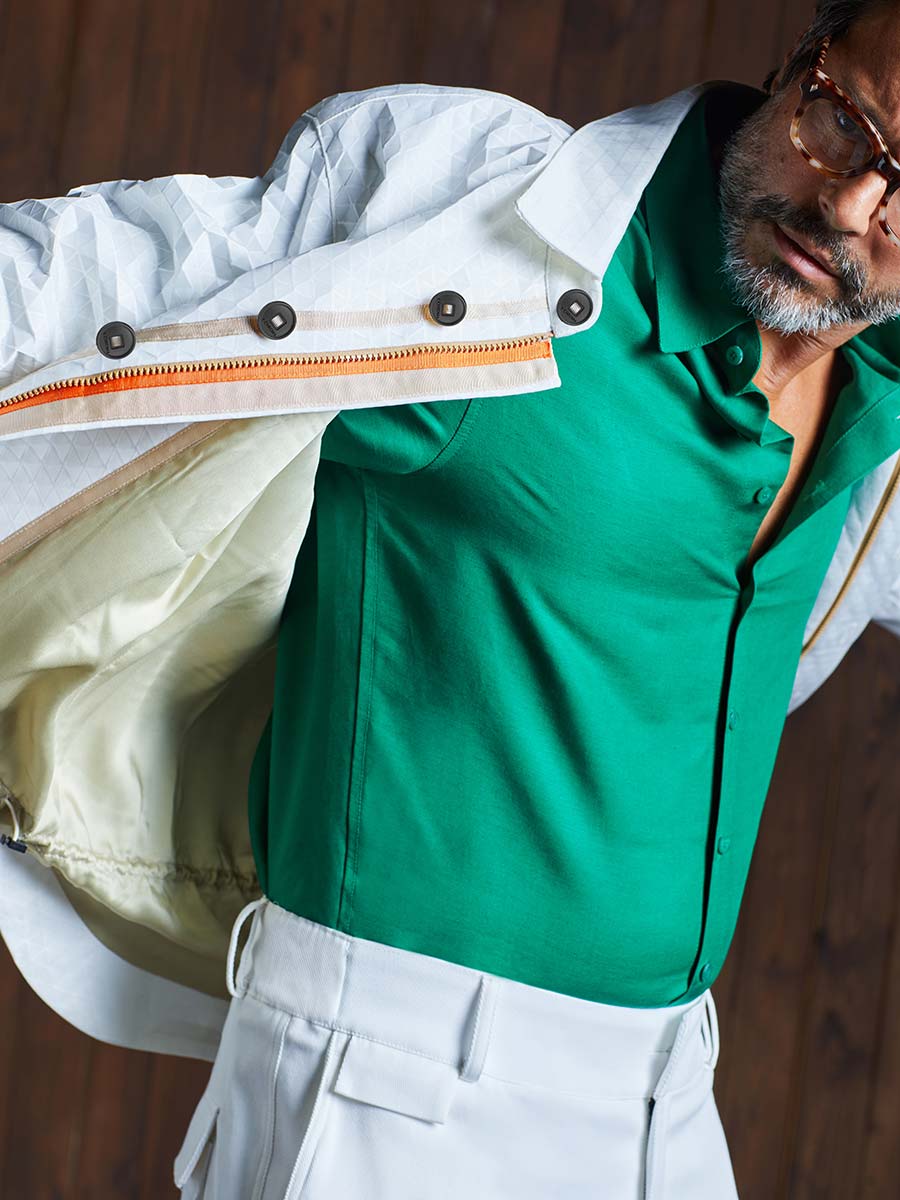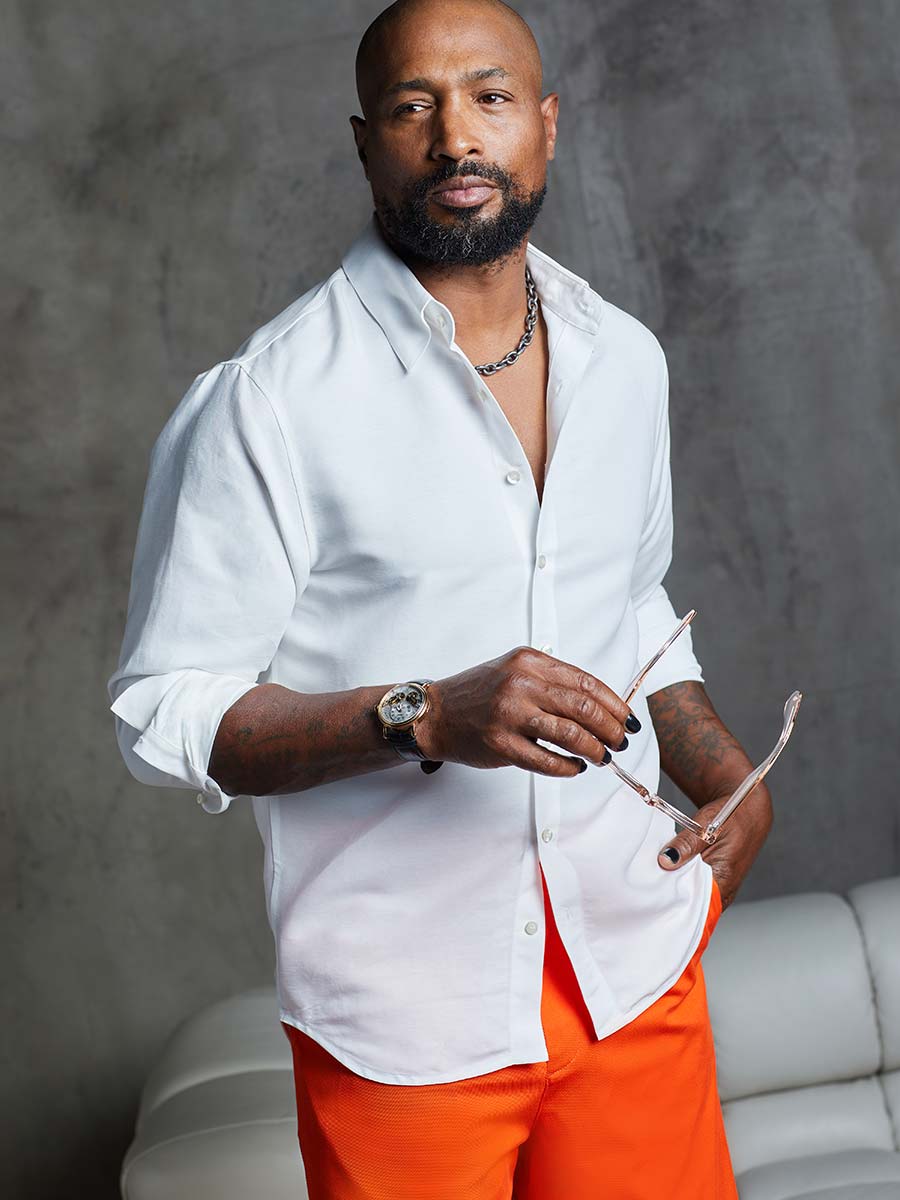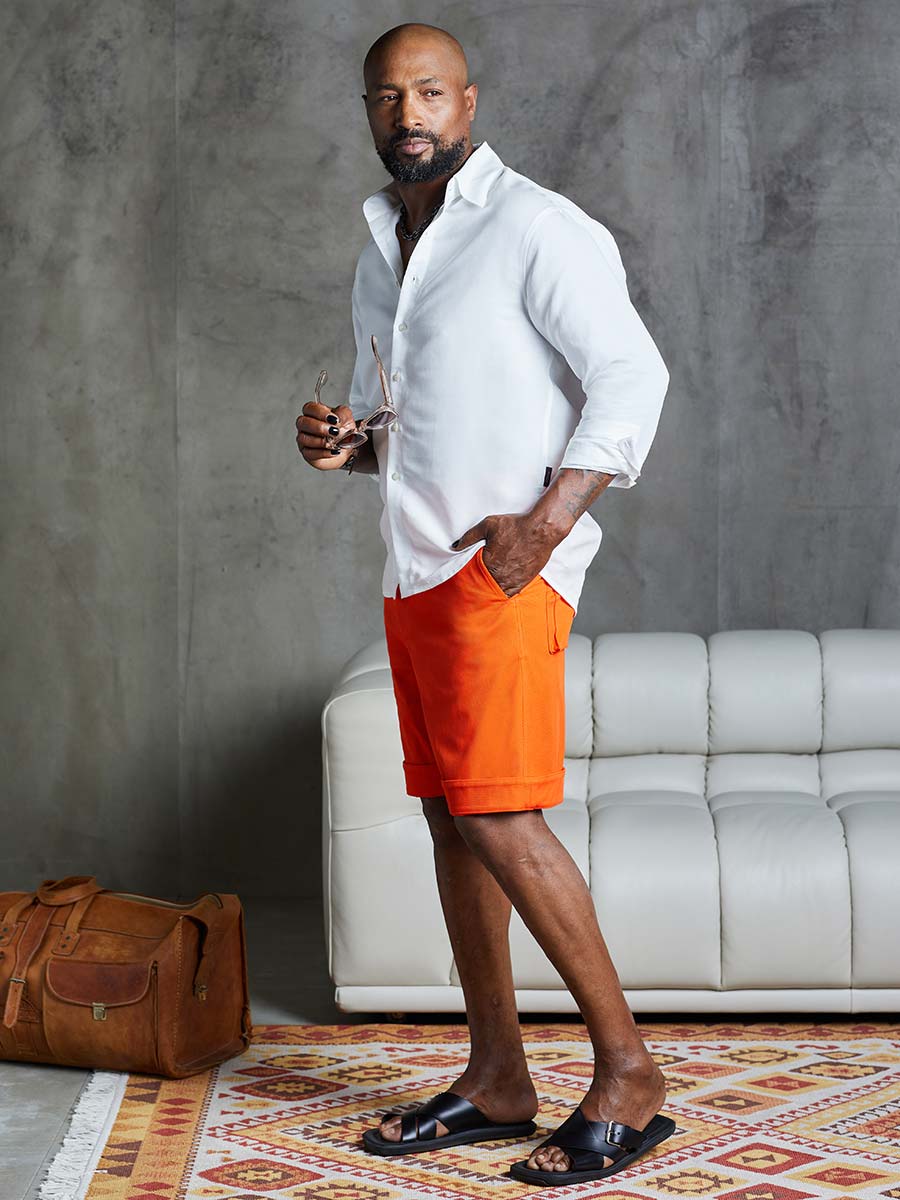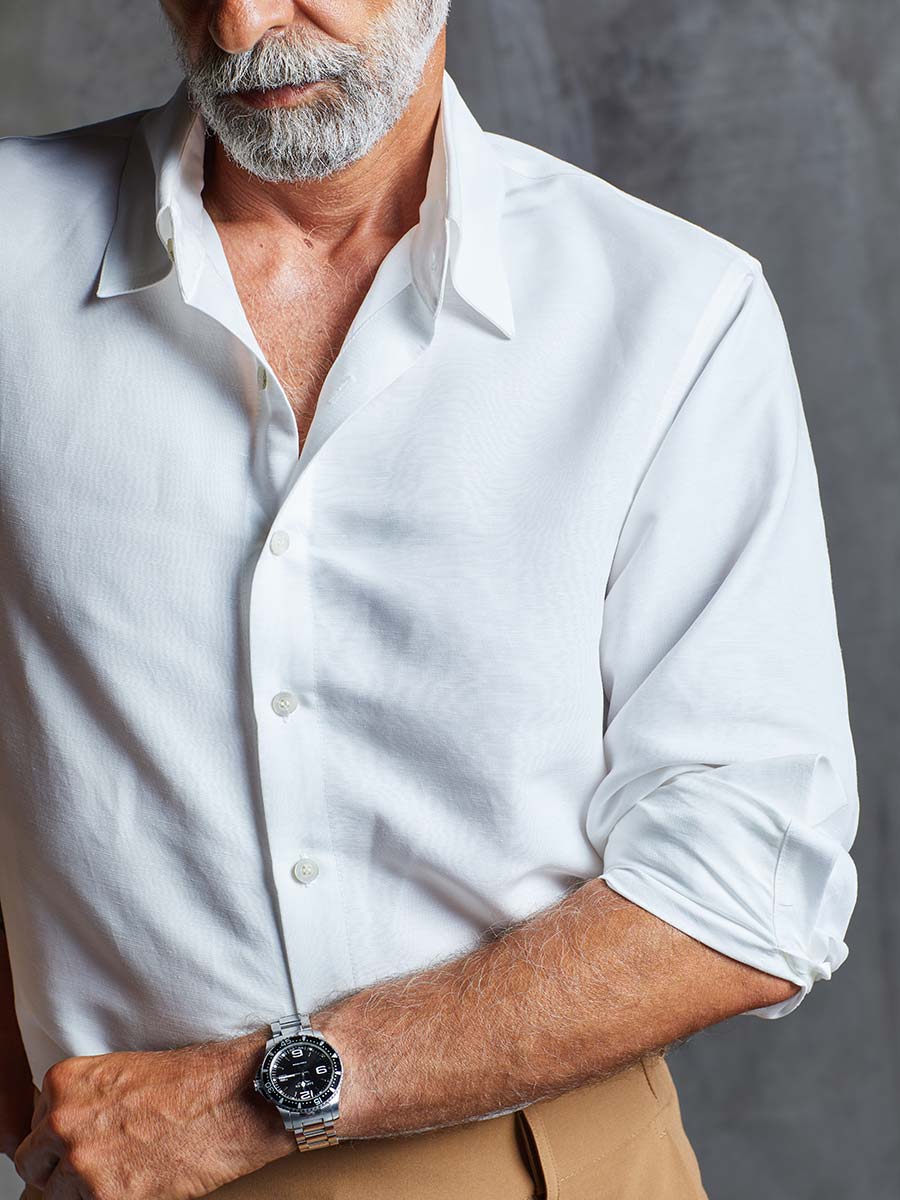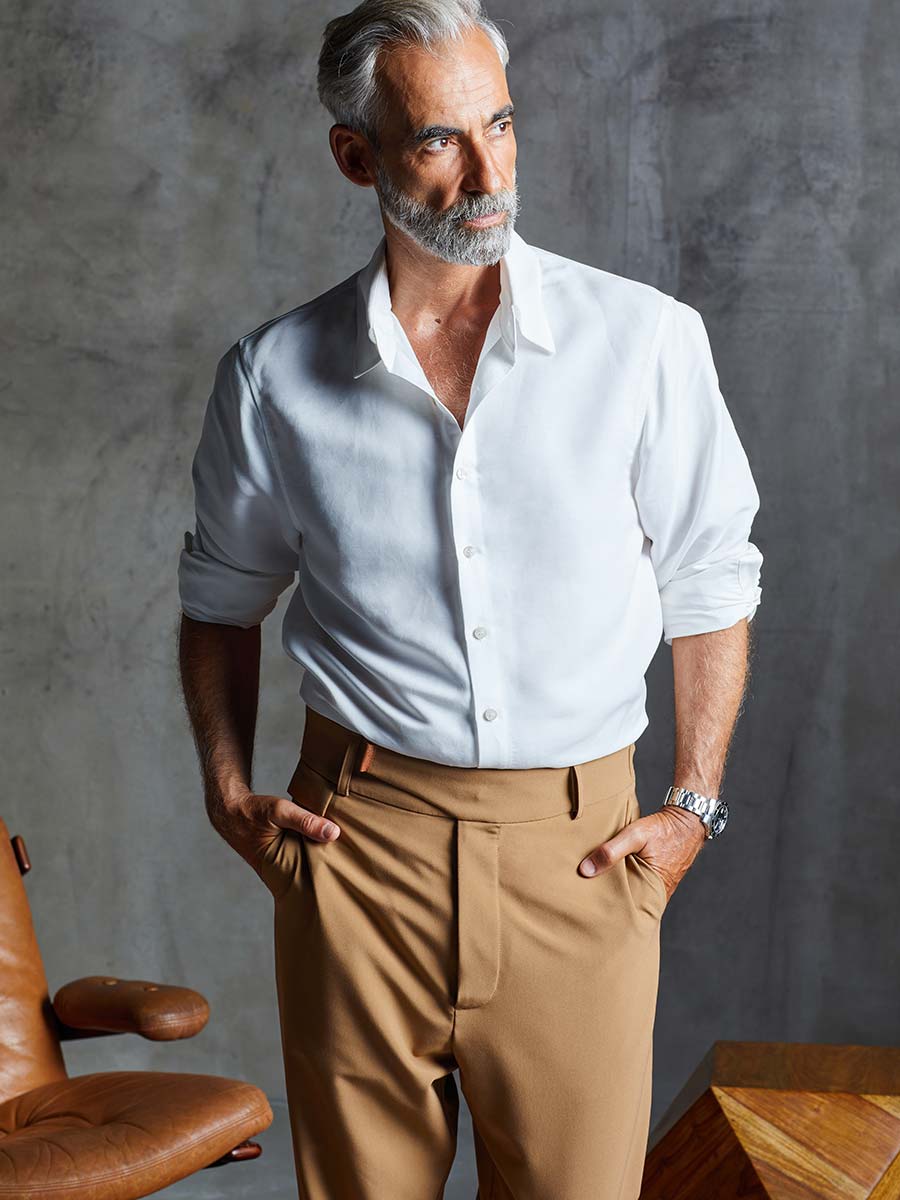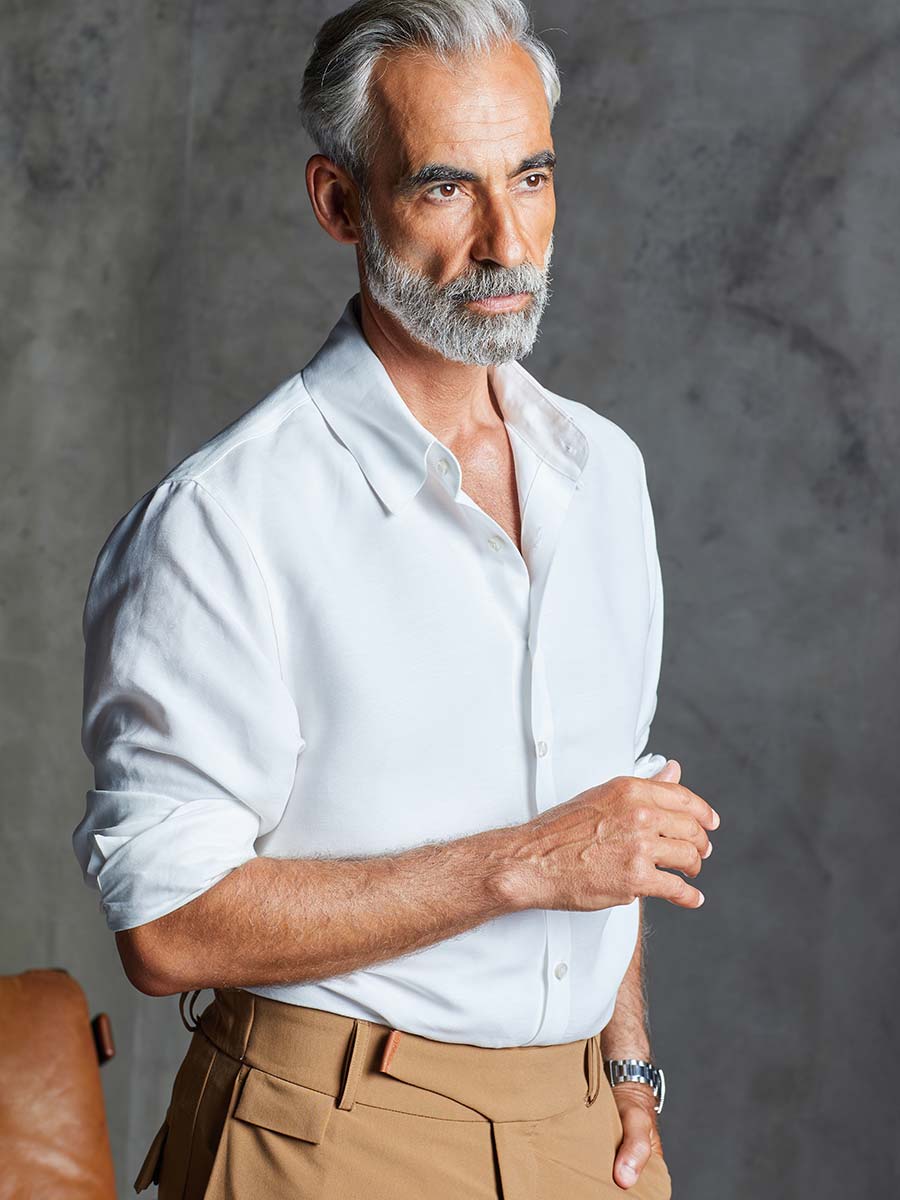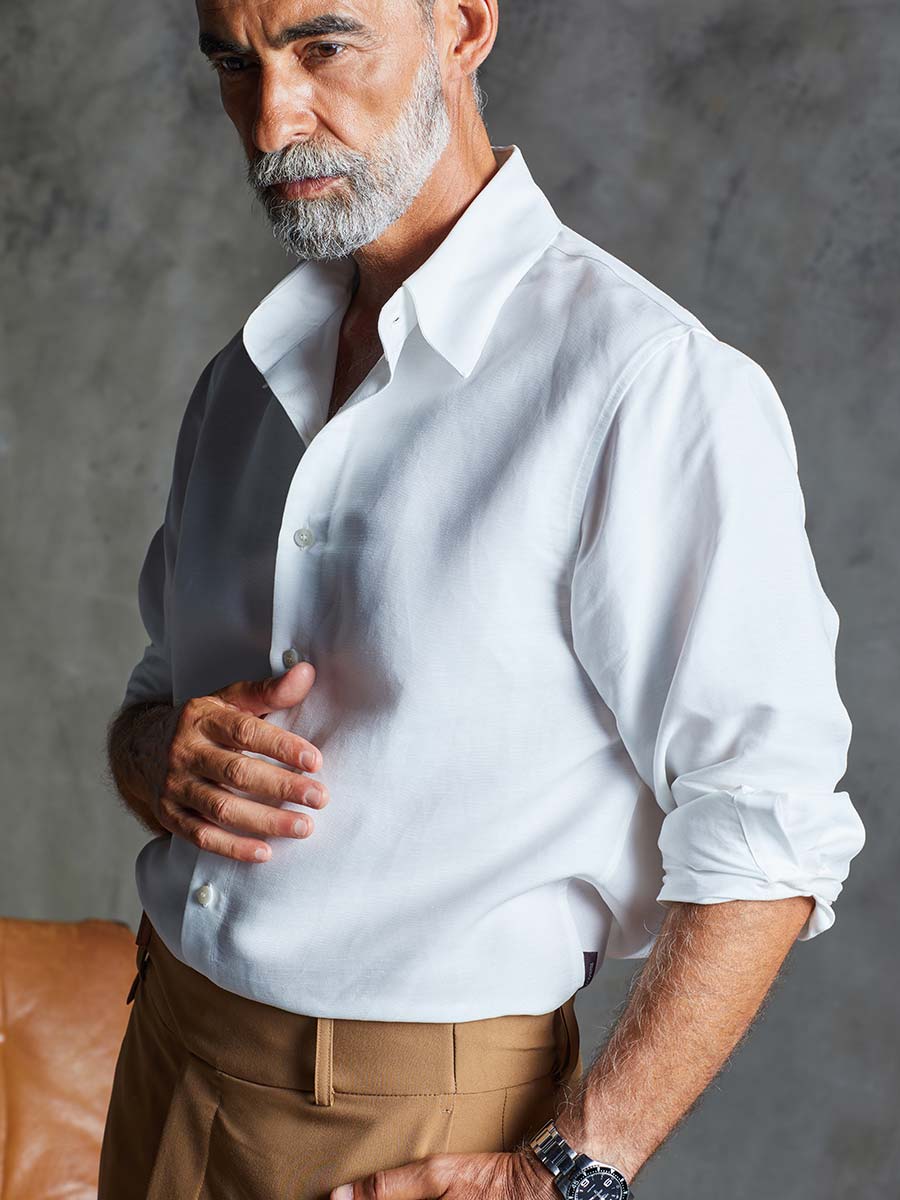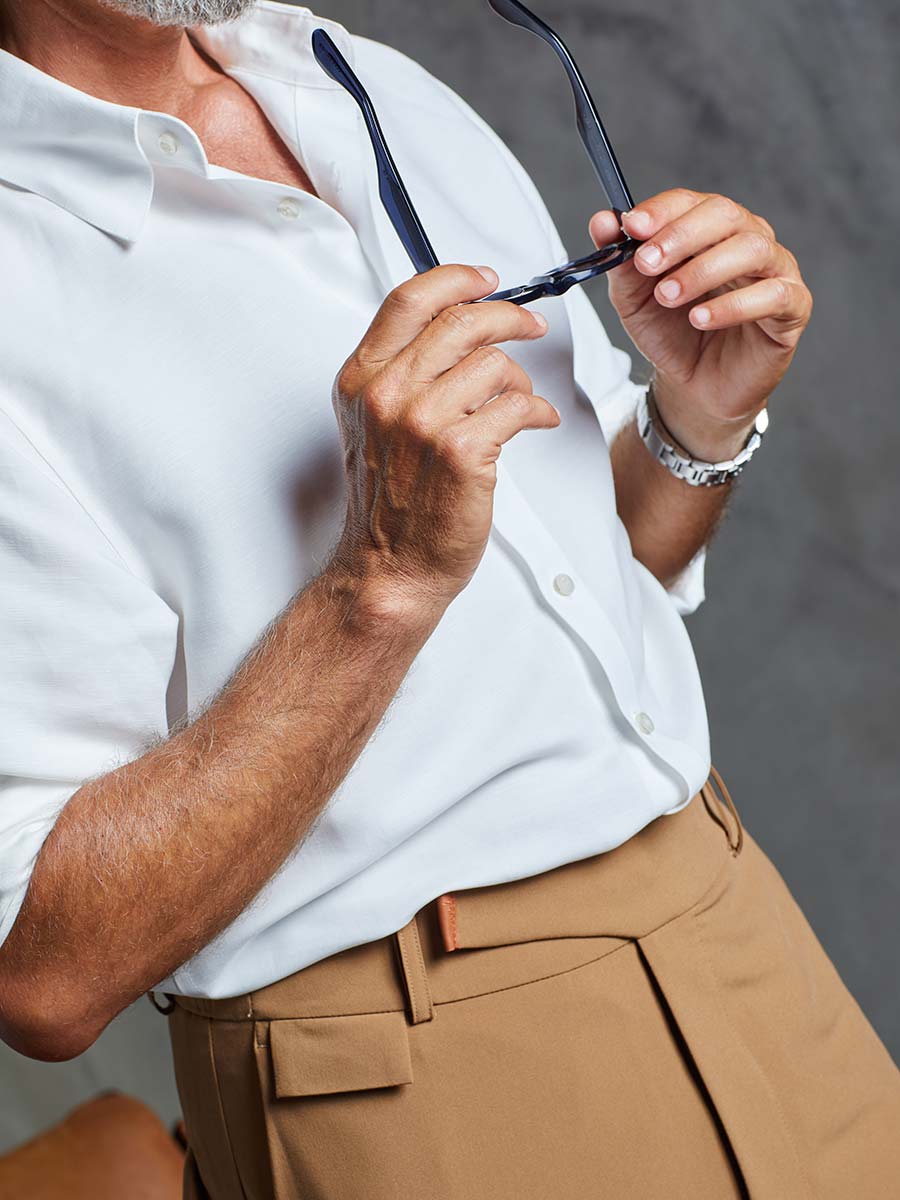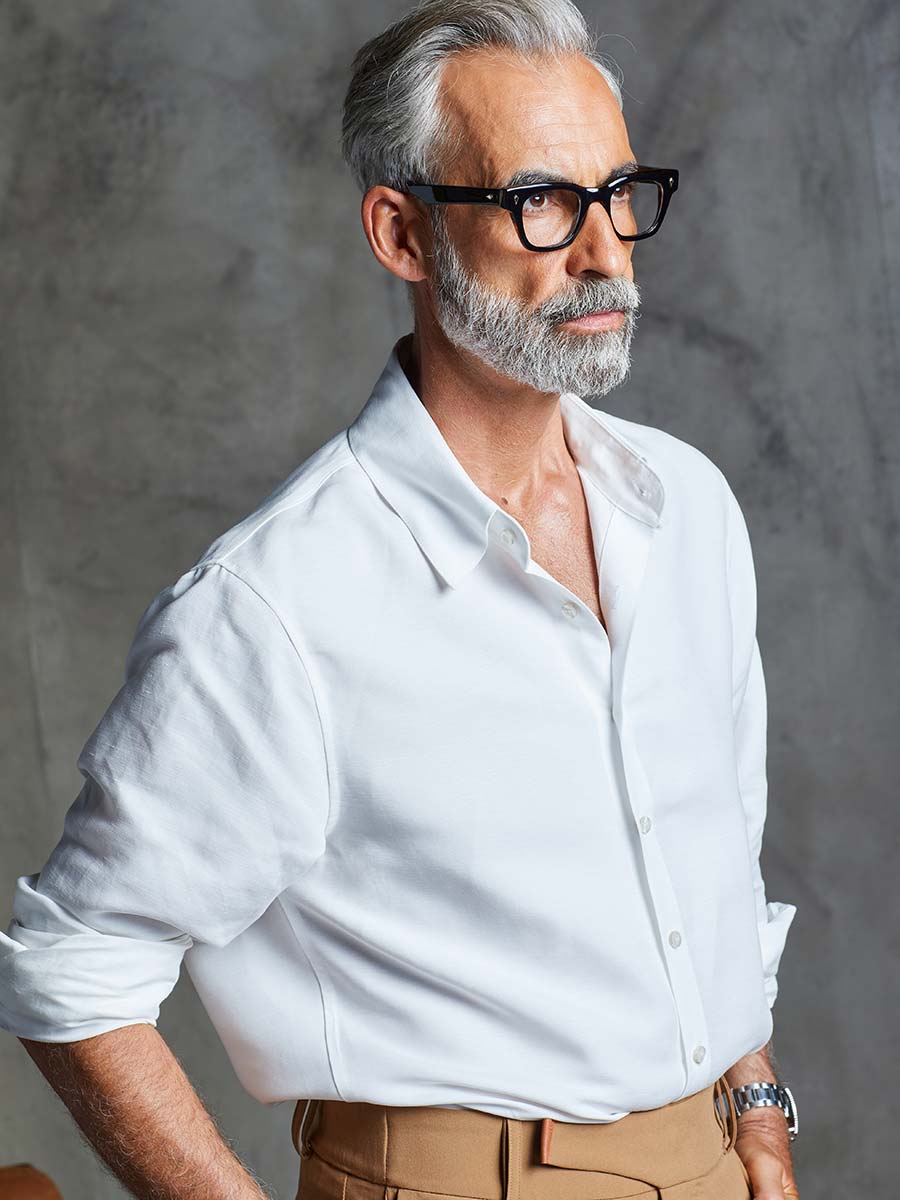 Make the Outfit.
Frequently bought together...